Teens and Adults do things differently when it comes to their social life on social networks.
According to NexAdvisor research there is a large generation gap between how Adults and Teens use Social Media.
When it comes to Age Breakdown: Between the ages of 13 and 49 – there is a high percentage of people who use Social Media which tappers off once you reach 50 years old.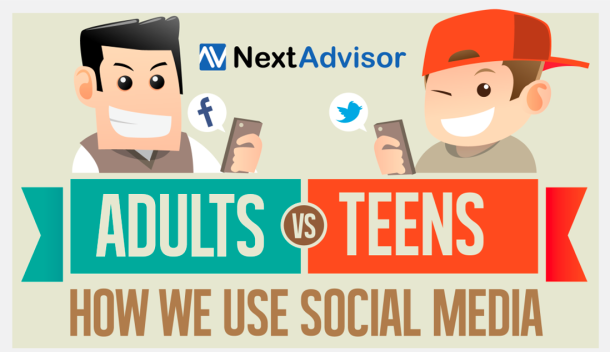 Good info to have in mind when planning you next Social Media campaign – send the right message to the right group on the right platform. In the infographic below, you'll see how adults stack up against teen when it comes to social media usage in general, and also which networks each age group prefers to spend their time on.