Squareberry offers an intuitive social media planner for creating and scheduling social media marketing and communications. Squareberry's Social Media Planner is ideal for streamlined marketing and communications. You can plan out your social media marketing campaign with repeating events, finely timed messages, and well-placed coupon promotions.
The Social Media Planner delivers an intuitive and simple way to plan your social media marketing and social media communications. The Social Media Planner works just like a calendar, allowing you to schedule events, messages, and promotions in advance, just like a calendar. All of these display nicely on the planner in a simple calendar-like format, making it easy to edit and reschedule.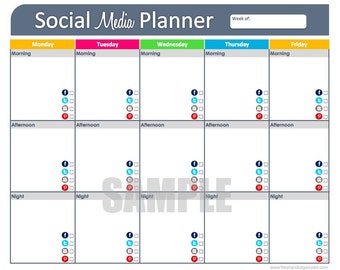 The Planner allows you to edit specific occurrences of your happenings, view and event or promotion or add something new to any date.