Although the size was relatively small (300 HR Practitioners), the survey results offer some interesting and specific insights about how HR professionals are utilizing social media in the workplace.
Another advantage of a few HR case management systems, including LBi HR HelpDesk, is their ability to gauge employee attitudes about the company by monitoring public information that's posted on social media sites.
An executive brief from LBi Software released last year explains the benefits to HR from gaining insight into publicly available social media posts by employees.
Gone also are the days when nearly everything a potential candidate or buyer knew about a company came directly from its public affairs office, from stories the company urged its employees and existing clients to disseminate, or from articles that appeared in the business media.
Highly engaged employees will actively promote their employers in all kinds of ways – in conversations with friends and family, on social media, or through job referrals.
With only a click or two of the mouse, HR leaders can easily and quickly monitor what any employee is saying about the company on Facebook, LinkedIn, Twitter, and other social forums.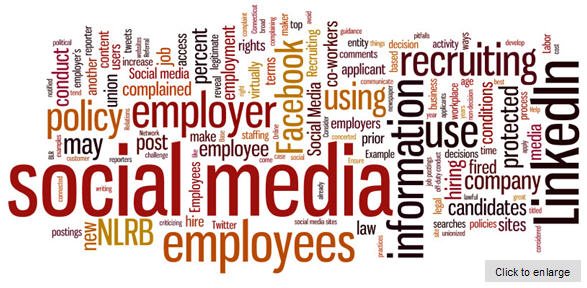 Forbes predicts that 2013 is the year companies will be integrating social technologies into their recruiting and employee development programs.