Jammed NYC tech job fair turns away recruiters Crowds -- and recruiting employers -- turned out in big numbers for a packed job fair for NYC startups. In every state and industry in America, women earn less than men, a new PayScale study finds. The city's second annual NYC Startup Job Fair, held Friday, drew a packed-to-capacity crowd of both job seekers and those looking to hire them.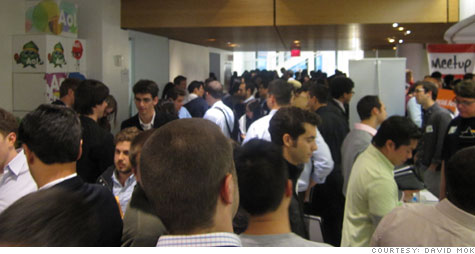 Job seekers speak with company recruiters at the New York City Startup Job Fair on April 8, 2011 in New York City.
Over 700 people attended the job fair, which featured 40 New York-based start-up companies.