At the start of Chapter 3 of The Book of Job, we find Job, having sat in silence with his 3 friends for 7 days, ready to talk. One of the notable things about Chapter 3 is that it is where the Book of Job ceases to be a narrative story and becomes an extended series of poems. Having cycled from wishing for the day of his birth to disappear, to wishing that he had not been born so he could experience the sleep of death, Job begins to return to the real world where the day of his birth happened, he survived and men such as himself are subject to such great suffering that they long for death (verses 19-23). Job closes his lament in verses 24-26 with a proclamation of his troubles: food is harder to find than his sighs, what he fears has come and he is scared of what might come next, there is no rest, only trouble for him.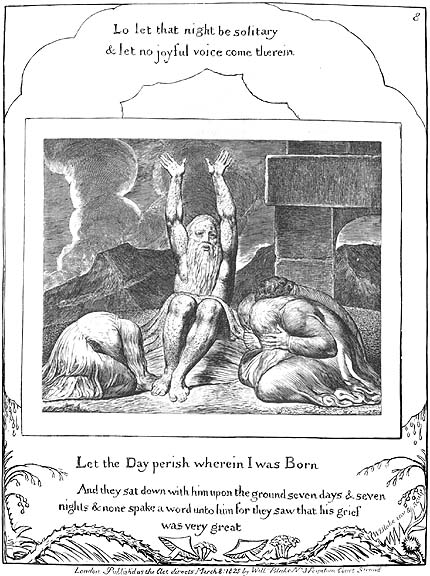 One middle-aged woman whose husband died after a debilitating illness said, "I don't know if it was self-pity, if I was seeking negative attention, or if grief made me feel like I would self-destruct.
Jonah, God's rebellious servant didn't want to go to Ninevah in Assyria, because God had predicted that Assyria would capture Israel unless Israel repented. Job kept bringing his questions to God, who eventually "answered" him by asking him a series of questions, which Job could not answer.
This taught Job that he did not need to know God's reasons, but rest in God's compassion and mercy (James 5:11).
Therefore now, O Lord, please take my life from me, for it is better for me to die than to live!'" (Jonah 4:1-3).