Millennials have great expectations entering the workforce this year, but it's not just about meeting those expectations when it comes to winning top recruits; how you get your company in front of job seekers is just as important.
When employee success platform Achievers and student guidance platform ConnectEDU surveyed more than 15,000 graduating college students, things like career advancement, salary, and training or mentorship topped the list of priorities when deciding where to work.
According to their findings, 72% of this year's job seekers feel optimistic about their job prospects, meaning they will be more selective than ever about accepting offers.
Even though you may feel your company can satisfy much of what potential hires are looking for, how graduates conduct their job search will affect whether or not you show up on their radar. Today there are more than 39 million students and recent grads and 24,000 universities using the site.
Well, as neat as the above chart is, it kind of misses the point because those aren't the ONLY LEED AP jobs available.
We've trained construction demolition companies that now specialize in recycling or reusing job site materials to reduce landfill waste and to help other job sites achieve material reuse credits. And interestingly, while salary was a top priority in considering a job, 58% of respondents said they would accept a 15% pay cut to work for a company with great values and culture, leadership, and communication. At the same time, LinkedIn has seen a steady incline, as the site has grown to offer more than simply job postings and a place to keep your resume. Students and graduates can use the Alumni tool under their University Page to see where fellow graduates live, the organizations they work for, and the types of jobs they pursue.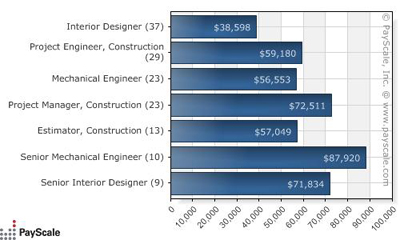 The answer is that LEED AP Certification in and of itself is worth what the person intends to do with it.
Not surprisingly, then, 28% of students said they would look for their post-college job on LinkedIn. The traditional construction industry jobs will definitely be very important in the future, but to say that they are the only ones that need LEED Certification misses the point.