Join our outdoor community of hunters and fishers and showcase your own hunting & fishing photos and videos. If your trophy is world class or just a personal achievement we want to see it and congratulate you!
Search for trophies taken from your neck of the woods, view our member's most popular hunting and fishing trophies or your favorite category of wild game from all over the world.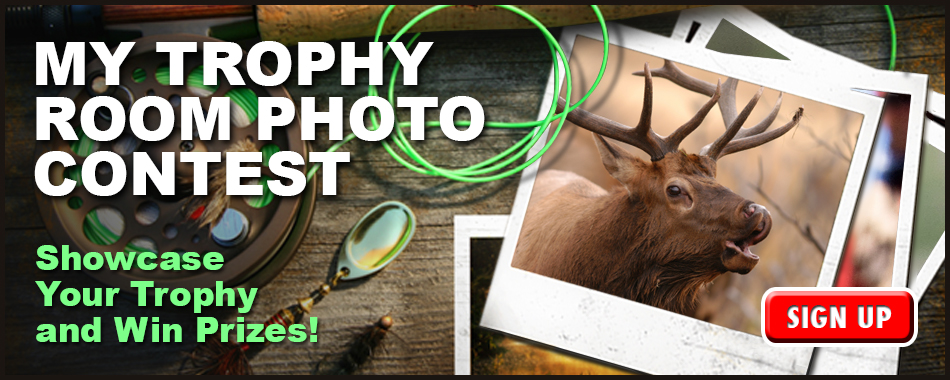 Keep everyone updated on your latest catch by sharing your hunting and fishing photos on FaceBook, Twitter or other social sites with a single click. Some of these videos get your adrenaline pumping, give you hunting and fishing techniques to try in the filed or stream.
Send private messages and congratulate others on their hunting and fishing trophy accomplishments.