Other Web-based social networks like Pinterest and Tumblr offer similar options, though most mobile-based apps don't support email notifications. Feedient plugs your Twitter, Facebook, Instagram, YouTube, and Tumblr feeds into one scrollable dashboard that looks very much like TweetDeck (though unfortunately you don't get the live scrolling). Snowball is a new Android app backed by Google Ventures that brings all of your mobile instant messages into one place.
If you're thinking it's unlikely that all these platforms would allow third-party access, you're absolutely right. There's no option to combine your feeds or filter out particular types of post but all of your notifications are grouped together in one pop-up window.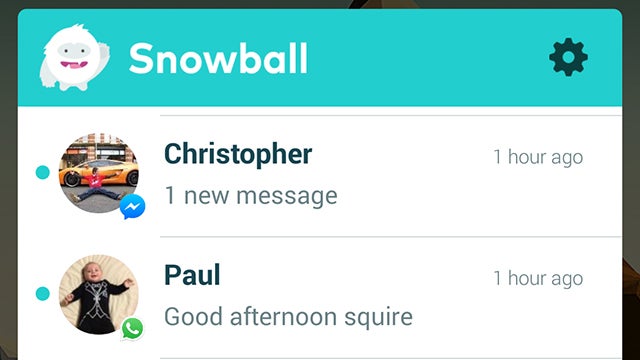 It supports a dizzying number of social platforms which are all pulled together into one huge feed of updates. Most of these apps are designed to keep users inside their own walled gardens, so Snowball taps into the Android notification system to get updates instead (hence the reason why there's no iOS version, because that kind of system integration just isn't possible on Apple's mobile devices right now).
Twitter, Facebook, Google+ and LinkedIn are the main platforms supported, and again the layout is based around a succession of feed columns that you can use to keep an eye on your incoming updates.
There are also a pile of options for monitoring your 'reach' and 'engagement' on your social media channels but if you don't want to make use of these extra features then we won't blame you. Gmail even sorts all of these alerts into a Social tab for you to keep your main inbox clear.
If you want a quick glance at the latest posts across all your networks then Feedient is ideal.