Johnny Manziel looks on during the 2014 NFL Combine at Lucas Oil Stadium on February 23, 2014, in Indianapolis, Indiana. During this week's NFL draft, 32 team executives will select 256 prospects in the most-hyped, most-scrutinized event of its kind.
Like traders bidding for commodities and speculating on their relative worth, each pick a team makes is essentially a statement about how it expects a player's career to turn out. If certain teams had superior talent-evaluation abilities then we'd expect them to achieve a greater return on their draft picks than the average team, after adjusting for where the picks were made in the draft. Fluctuations happen all the time around the red line, which represents a smoothed average value for each pick slot based on the typical NFL performance of players drafted there.
If teams showed any consistency in their ability to out-draft the market, it would show up in these deviations. Perhaps limiting ourselves to the team level isn't quite the best way to look at draft returns. While some veteran general managers were able to sustain positive returns above average over six or more years, even theirs were not unqualified success stories.
In fact, Polian and Smith merely might have been examples of what's called the "Wyatt Earp Effect." It's named for 19th-century gunslinger, whose fame came from the seeming improbability of an individual surviving countless consecutive gunfights.
All of this means that the NFL draft's mechanism for sorting players is largely an efficient system, in the sense that none of its individual actors have the ability to "beat the market" in the long run. As Massey and Thaler point out, the more that teams study players and gather information about them, the more assured they become in their ability to differentiate among prospects of roughly the same talent level.
While the empirical chart reflects the inherent uncertainty of draft-day success (even for high picks), and tails off gradually as the draft progresses, Johnson's chart assigns extremely large value to high picks, and slopes downward sharply after the top 10 to 20 picks — implying that the drop-off in talent between a high first-rounder and any other pick is immense.
If The Chart is an accurate gauge of how teams value each draft slot, then NFL decision-makers place an incredible premium on high draft picks. Similarly, Massey and Thaler point out that even if estimates of a player's potential fluctuate around his true value in an unbiased way, the team whose evaluation is off by the most on the high side will fall victim to the "Winner's Curse" — and draft the player at a much higher pick than he merits. These cognitive biases are working against most if not all teams, and their presence suggests that there is room to improve the drafting process, even if no team has historically demonstrated an ability to out-predict the crowd over a long period of time.
The success of someone like Tom Brady, a sixth-round pick who beat the odds to have a Hall of Fame career, is the exception that proves the rule. Charles Woodson enjoys the final home game of his career feeling all the love from Raiders fans before heading off into retirement. ESPN Raiders reporter Bill Williamson gives his game ball to RB Latavius Murray and Chargers reporter Eric Williams doles out his game ball to WR Dontrelle Inman. Adam Caplan discusses the latest news involving the potential relocation of the Rams, Raiders and Chargers to Los Angeles. ESPN's Ryan Clark and Antonio Pierce break down the Thursday night matchup between the Chargers and Raiders.
Jon Gruden joins Mike & Mike to look back at the career of Charles Woodson who announced this will be his final NFL season. Brian Griese joins SVP to go over the biggest personnel matchups to watch in the biggest of bowl games and share his memories of former teammate Charles Woodson.
Ryan Clark reflects on the remarkable career of Raiders safety Charles Woodson and the impact Woodson had on him as a young player.
John Clayton breaks down the trends in the latest NFL Power Rankings, including leaps by the Steelers and Falcons. ESPN's Ryan Clark joins Mike & Mike to share his thoughts on Raiders FS Charles Woodson announcing that he will retire at the end of this season. ESPN Raiders reporter Bill Williamson discusses the pending retirement of Charles Woodson and the defensive back's ties to Oakland fans. ESPN's Cris Carter explains how the Raiders have a great group of young players to build their future around, especially LB Khalil Mack who reminds him of Hall of Fame LB Derrick Thomas. Jeff Saturday and Tedy Bruschi explain the only way the Packers' offensive line can prevent another five-sack game for Khalil Mack. Darrelle Revis is back with the New York Jets this season, after a season with the Tampa Bay Buccaneers in 2013 and with the New England Patriots last year.
The Chicago Bears are determined to prove a losing record isn't the best indicator of what kind of team they're going to be in the future.
The Buccaneers are mathematically eliminated from the playoffs, but don't tell them they have nothing to play for.
The Buccaneers promoted rookie wide receiver Evan Spencer from their practice squad Tuesday.
A 17-yard catch-and-run by Tavon Austin put the Rams up, 7-0, on the Buccaneers just over three minutes into Thursday night's game.
The Rams made it official Thursday, placing defensive end Robert Quinn on injured reserve ahead of their Thursday night game vs. The Buccaneers and the Rams, who play Thursday night, are long shots to make the playoffs, but their running backs are having All-Pro caliber seasons. The word early this week was that Buccaneers wide receiver will miss multiple weeks after spraining his MCL against the Saints last Sunday. Sunday was a frustrating day for the Buccaneers in general, but it appeared to be boiling over when defensive tackle Gerald McCoy got into it with defensive line coach Joe Cullen. John Clayton points out the eight wide receivers drafted in 2014 who could all reach the 1,000-yard milestone this season. Ka'Deem Carey scores two touchdowns as Chicago beats its former coach Lovie Smith and the Buccaneers 26-21.
Whatever happens will make or break talent-evaluation careers, and help plot the course of each franchise over the next decade or more. Since any one investor theoretically operates with the same set of information as any other,2 the EMH claims that no individual can consistently achieve risk-adjusted returns in excess of the market-wide average. But if the NFL Draft follows the same general guidelines financial markets do (at least, according to the efficient-market hypothesis), there wouldn't be much of a relationship between a team or an executive's drafting performance4 across multiple years' worth of drafts. After all, this is as much (or more) a question of the predictive powers of individual decision-makers, and teams can churn through those folks rather quickly. This means we can perform the same test at the GM level as well — and, once again, there's virtually no relationship8 between how well a GM drafts, relative to average, from one year to the next.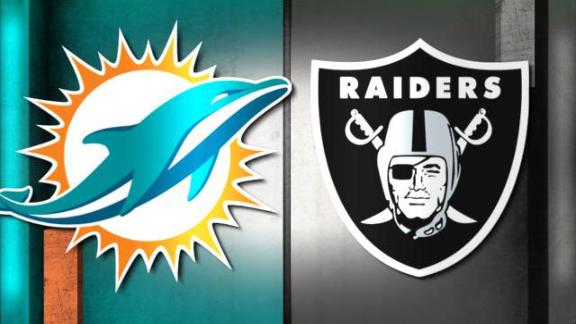 Any feat seems improbable in hindsight from the perspective of the people involved, but given the volume of gunfights in the Old West, the odds were actually pretty high that someone would make it through a large number of battles unscathed, simply by chance alone. Some do see short-term deviations from the mean, but those prove unsustainable over larger samples. The author Michael Mauboussin has written about what he calls the "Paradox of Skill," a counterintuitive theory that states that as the aggregate skill level of a market's participants increases, the proportion of outcomes attributable to luck also increases.
Cade Massey and Richard Thaler's seminal paper (PDF), "The Loser's Curse," argues that NFL decision-makers shouldn't be so quick to attribute the apparent efficiency of the draft market to an abundance of picking skill.
After examining 1,078 draft-pick swaps between 1983 and 2008, Massey and Thaler found that teams' behavior when trading picks corresponds incredibly well to the famous draft-value chart popularized by former Dallas Cowboys and Miami Dolphins coach Jimmy Johnson. Although it's been 15 years since Johnson last coached in the NFL, teams still rely on his chart as a guideline in the hopes of extracting equal (or better) value out of trades. But the huge disparity between the observed performance of each pick and its apparent market value supports Massey and Thaler's hypothesis that teams are not being realistic about their own ability to differentiate among prospects. While the odds are that your team won't be able to use the proceedings as a springboard to a series of highly successful future drafts, there's always the hope that it can improve its chances with a more rational process. Part of the appreciation of Brady is the tacit acknowledgement that finding such a successful player late in the draft is exceedingly rare. The Rams return man was named NFC special teams player of the week, after his 102-yard kick return against the Buccaneers last week. But this one hasn't been as easy as the first three, as he admitted he's been playing hurt all season.
The team waived linebacker Orie Lemon to make room for Spencer, who fills a need at wide receiver for the Bucs following Vincent Jackson's knee injury. This conclusion, most notably proposed by University of Chicago professor Eugene Fama in the 1960s, isn't perfect (it can't explain speculative bubbles, for instance), but it's a testament to the power of an ideal market. Teams, of course, differ in how they interpret this data, which is why not everybody wants the same players. But teams can't regularly predict which prospects will outperform or underperform relative to where they were drafted.
Put another way, the smaller the variation in skill between competitors, the more opportunity for randomness to be a differentiating factor. It also gives us great insight into the overconfidence phenomenon Massey and Thaler wrote about. This is especially the case if a team uses Johnson's unrealistically optimistic chart as justification for such behavior.
By this reading, NFL general managers are the victims of their own obsessive pre-draft preparations — their skill level has increased so much that only the effects of chance remain.