The Orioles open their season on the road with AL East opponent Tampa Bay, and after the opening series, they will return home to Camden Yards to host the Minnesota Twins in Baltimore.
New to the schedule will be the Houston Astros, who will be joining the American League next season. Their NL Interleague schedule consists of road trips to the Padres, Giants, and Diamondbacks from August 6th-August 14th. The Orioles hopefully will be hitting the schedule trying to build off their first winning season since 1997.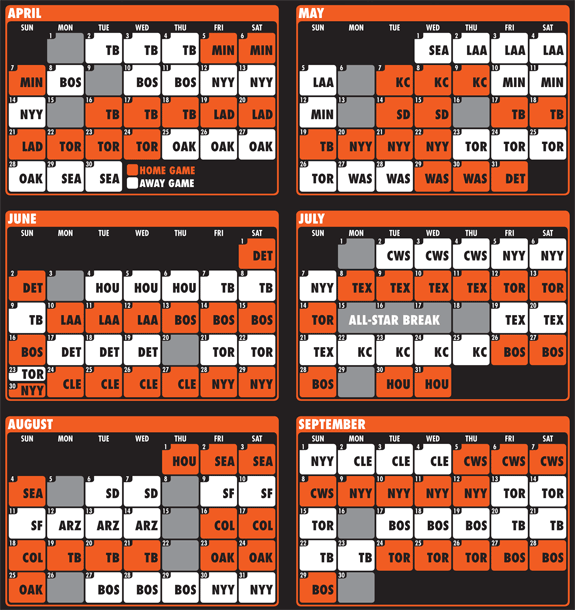 The Baltimore Orioles open the 2015 season in, where else but that destination known as the Trop on April 6th vs. The Orioles will also travel to Citi Field in New York to take on the Mets in a mini two game series May 5-6.
If you are looking potential Orioles road trips in 2015, you won't find one as exciting as Wrigley Field was this season. The Orioles do have a tough nine game west coast swing August 3-12 (Oakland, LA Angels, Seattle) as well as a grueling nine-game road trip coming after the All-Star Break at Detroit, New York Yankees and Tampa Bay.
The month of May has 18 of 27 games being played at OPACY, while the month of August will see the Orioles playing 16 of 28 on the road. He's a loyal Orioles, Ravens and Capitals fan who is obsessed with baseball, loves traveling, In-N-Out Burger and Walt Disney World.