The National Football League is entering the final week of preseason play and the start of the regular season is just days away.
The 2014 NFL schedule opens up with the defending Super Bowl champion Seattle Seahawks hosting Aaron Rodgers and the Green Bay Packers on Thursday, September 4th.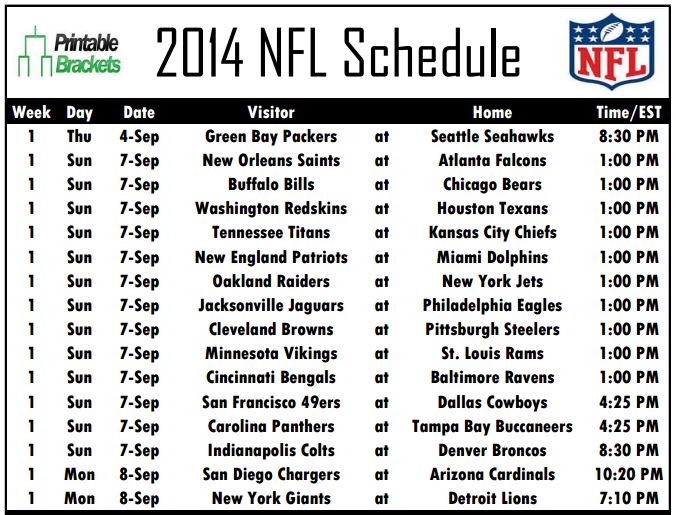 Printable season schedules for all 32 teams are available, as are weekly games for offices and parties.