This item will be sent through the Global Shipping Programme and includes international tracking. Most purchases from business sellers are protected by the Consumer Contract Regulations 2013 which give you the right to cancel the purchase within 14 days after the day you receive the item.
Will usually dispatch within 1 working day of receiving cleared payment - opens in a new window or tab.
By submitting your bid, you'll be contractually committing to buy this item from the seller if you are the winning bidder.
By submitting your bid, you're committing to buy this item from the seller if you're the winning bidder.
By clicking Confirm, you commit to buy this item from the seller if you are the winning bidder. By clicking Confirm, you're committing to buy this item from the seller if you're the winning bidder and have read and agree to the Global Shipping Programme terms and conditions - opens in a new window or tab.
By clicking 1 Click Bid, you are agreeing to buy this item from the seller if you're the winning bidder. For IMMEDIATE customer service assistance or help with an order please click here or call 1-866-466-2005.
Please provide additional information (if any) to go along with your feedback.Again, if you need Customer Service assistance, please click here.
Visually stunning, controls perfectly and very rewarding; Legends is just an all round joy to behold. The story is very ambitious like previous entries and does a solid job of trying to link up the BioShock universe even further than the events of Infinite's finale.
Taking place in two distinctive periods, whilst I enjoyed the combat areas it was the other period that involved zero combat as we know it that really left an impact on me. It's so good that it has pretty much turned my 3DS XL into a Mario Golf machine where I don't ever wanna take the cartridge out as it's always my go to game when I have some free time and wanna play something that is easy to pick up. Watch Dogs is my first choice of marmite games that really seem to have divided opinions this year. I, like many people, didn't play any Telltale games before The Walking Dead Season 1 mainly due to only having a Xbox 360 at the time.
The series isn't perfect, there's definitely bigger lulls between the highs and the lows but I definitely think the highs are the biggest Telltale have produced so far. The fact it somehow captured the spirit of RE4 in certain sequences just blew me away but I like that it strays away from that game also and becomes it's own thing. Horror had a terrible year in film and I'm so surprised that in games it's had a mini resurgence.
The overall look of the game is just perfect as it is identical to the show and being able to see where everything in the town is situated for the first time makes a hardcore fan like myself just happy to walk around and see everything. When Shinji Mikami was revealed to be working within the horror genre once again it got a lot of people excited. You are thrown into the experience rather quickly and I'm sure it is by design to confuse the player just like our protagonist is at the early events. Enemy design is also fantastic, with the majority of enemies you encounter programmed very similarly to the Ganado from Resident Evil 4.
The weapon upgrades I just mentioned are just some of the whole host of upgrades available to you. Another form of collecting is parts that can be found or scavenged by successfully destroying enemy traps designed to hurt you. Perhaps one of the most unique parts of the game is it's use of fire, in particular being able to burn enemies with matches you find. Part of the amazing atmosphere the game creates can be credited to it's exceptional sound design. My first time playing the game it took me 15 hours to beat which is about the perfect length for this kind of experience. Action sequences and zombie encounters are really limited and I really enjoyed the change of pace. One of the few action sequences involves the group crossing a frozen lake slowly to reach the other side. It was really nice to see a different side of the characters during the campfire scene as we start to see them actually relax and make jokes with each other. One small criticism which surprised me playing this episode was how some dialogue choices felt really flat, especially from Clementine. Things slowly progressed along to where you know it will end up, and you also know you will be forced to make a incredibly important decision. Of course without spoiling anything I found the way the ending was approached to be very fascinating and extremely ambitious by Telltale.
One of the most surprising aspects of this year's Gamescom was how well the survival horror genre is currently doing on the new consoles.
The Evil Within is just around the corner and announced recently is the enhanced Resident Evil remake coming early next year. Horror games have been around for a very long time but survival horror arguably did not establish itself until Resident Evil was released on PlayStation in 1996. While Resident Evil 4 was a dramatic change in terms of controls, it was Resident Evil 5 that completely changed the tone of the series.
Silent Hill has been in a bad place for a while now and I thought it would never return to it's best so this one is more surprising.
Calling this slew of new announcements a comeback for survival horror on consoles may be slightly premature for several reasons. Episode 2 had the same problem after focusing on the aftermath of Episode 1 whilst setting up the next very well. Speaking of the repercussions of the previous episode, the opening scene involving Bigby dealing with his injuries after his encounter with Bloody Mary is unbelievably gruesome. By far the best moment for me came when introducing another new character in the form of The Jersey Devil. Some of the interactions did feel very weak and overall not very important in the grand scheme of things. I liked the new dynamic that is slowly being established that is starting to question the authority of Fabletown and if they do actually help its citizens or not. The game continues to be incredibly stylish and one of the best sounding games I've played. Watch Dogs was always going to receive some backlash after it was so well received at E3 2012 and after numerous delays and graphical downgrade rumors, it had seemed the Watch Dogs bubble may have burst. Watch Dogs tells a simple story of revenge after our protagonist, Aiden Pierce, suffers a horrible tragedy.
I liked Aiden as a protagonist even if he was a little dull at times and sometimes came across as quite robotic. One of the more refreshing and surprising aspects of the gameplay I found was how well stealth can be implemented in most situations.
Watch Dogs did give me a very strong "GTA clone" vibe that was very prevalent during the PS2 era with titles such as True Crime and Driv3R trying to emulate the incredible success of Grand Theft Auto. One of the big things talked about when Watch Dogs was first revealed was it's always connected world and how players can enter and exit each other's games seamlessly for hacking and other benefits.
As you would expect from a Ubisoft open world game, there is a ton of content for you to consume outside of the main story.
Chicago looks great, even if it doesn't feel like a completely alive and fleshed out world.
Cry Wolf, the finale to Telltale games' impressive The Wolf Among Us has a lot to live up to.
The episode begins directly where the last ended almost prematurely with the first face to face confrontation between Bigby and The Crooked Man.
What followed was perhaps my favorite action sequence that I have every played in any Telltale game. Sandwiched between two action sequences was a more somber moment where we arrived back at the Pudding & Pie and learned more about the unravelling mystery. In such a fantastic episode it would usually be hard to pick one moment that stands out but without a doubt the fight between Bigby and Bloody Mary stands above almost anything I've played in this genre so far.
This moment really felt worthy enough to be a 'final boss' in most games and from this point things are way more stripped down but still carry a huge amount of weight and consequence as to how this story will finally be concluded.
It's final moments play out like a epilogue to all the events and by no means feel like a victory. Telltale Games' The Walking Dead series has been one of the most consistent in all of video games over the past two years.
My main concern was regarding the doubled edged sword of having such a disposable cast of supporting characters.
It is of course in this inevitability that the zombie genre has made it's impact over the years. Most of the characters I can barely remember their names and when a new character appears I don't even want to try and befriend them as I only really care about Clementine and her alone.
I really wonder if this is Telltale's fault and whether they can turn it around or if it's just an inevitable result of the genre.
In previous episodes this season I talked about difficult decisions I was forced to make that I really took my time in answering and really felt reflected the way the character would react in that situation.
The game still looks stunning, the voice acting is in the top tier for the medium and the sound is impeccable.
I really hope the season finale can completely eradicate the problems and concerns I have with not only this episode but the series as a whole.
Learning of what happened in the house via a radio report, suddenly it cuts out with a mysterious voice saying "Behind you, look behind you." As I slowly turned around a demon was right in my face and let's just say I let out a shriek that I wasn't even aware I was capable of. Without completely delving into what else happens, I really liked the simplistic approach but it did seem very random how you do get certain events to trigger.
An incredibly creative way to announce a new title, Kojima seems to be really experimenting lately after pulling a similar stunt when announcing what became Metal Gear Solid V: The Phantom Pain. One thing we can learn is that clearly atmosphere and simplicity will play a part in Kojima's vision of what a Silent Hill game should be. Kojima has already said he wants this game to "make you shit your pants" which the demo certainly did. What is most crazy from all of this is that I'm genuinely excited for a Silent Hill game again. An issue I have pondered in the past with this series is that of it's disposable use of characters outside of Clementine.
Another aspect of this is that potentially great characters are killed off before they are even given the chance to be great. During the middle of the episode the action and plot do seem to slightly drag and take a while to progress. Choices have always been one of the biggest draws of this series with seemingly impossible decisions thrown at the player at an alarmingly rate.
It is in this simple choice that perhaps the most fascinating dilemma that Telltale has ever delivered is achieved. The actual gameplay is becoming thinner and thinner as the episodes progress which is something I quite frankly embrace. While I have enjoyed the previous episodes more and this one does somewhat lack the amount of thrilling moments I have grown to expect, there is still enough to quench my appetite after waiting for a new episode.
After Outlast arrived earlier this year on PS4 (previously a PC exclusive released last year), it certainly made it's presence known. The length of the DLC is pretty long considering the length of the original game was around five hours and this will take around two hours to finish, longer if you were to collect all documents and recordings. The violence in Whistleblower does not cut any corners and somehow manages to even top the main game in the amount of craziness on display. During the first half of the campaign there is a single enemy that keeps pursuing you from area to area. The limited gameplay did become an issue the further I progressed as I become slightly bored with the way enemy scenarios play out.
A recurring problem I had during my time was getting lost as to where I was supposed to be going exactly. Most of my concerns unfortunately come from just playing the game for too much at this point.
Octodad: Dadliest Catch is a premise you've probably experienced many times in videogames before.
The challenge comes in controlling Octodad with the two sticks and shoulder buttons as things go about as well as you would imagine if an octopus was made to mow the lawn or create a cup of coffee. The game is relatively short, it took me under three hours to finish my first time playing.
There are a bunch of different environments to explore and cause havoc in and the game progresses at a good pace so you never get tired of a section, for the most part.
Comedy in videogames is something that for many years was assumed to be kind of an impossible task. There is a co-op mode where up to four players can control different limbs of Octodad, just in case you thought he wasn't hard enough to control in the first place (No one will think this). After just a two month wait since Episode 2 was released, Telltale have kept their promise of releasing the episodes quicker after the initial four month wait since the series started. An interesting new element in this episode is that of an actual ticking clock that is added to show the race against time Bigby faces in tracking down his suspect. The episode introduces quite a few new characters, all of which are once again fantastically well presented and voiced. Not only does the episode introduce new characters but also mentions others which we seem destined to meet in the future. The story perfectly blurs the lines between good and bad, black or white so that almost every character ends up looking rather grey.
Ultimately, it feels harder and harder to think of new things to say when it comes to this series without spoiling anything.
This series doesn't seem to be getting the same amount of attention that The Walking Dead does probably due to not having the same name recognition but in terms of quality it should absolutely be played by fans of the series or adventure games in general. The story is probably the main draw here as it has always been the jewel in the crown for the franchise and it doesn't disappoint in this final installment. The BioShock games have been famed for their incredible openings and this DLC is no different.
Looking for an affordable brick front Colonial in beautiful Peapack-Gladstone (Somerset County NJ)?  Introducing 4 RIDGE ROAD, GLADSTONE, NJ 07934              PRICED TO SELL AT $599,900 SELLERS ARE MOTIVATED AND ARE FLEXIBLE ON CLOSING DATE! In a world today where air-conditioners is the way to go as far as cooling systems are concerned, these people have come up with a much efficient and cost effective method to ensure better air circulation techniques. Emerson fans are known for their quality and variety and let us now look at the 5 best Emerson ceiling fans in no particular order. If there is any fan that can make visitors and guests turn their head then there is nothing better than this, With three 60 inch highly energy efficient blades, this ceiling fan looks majestic and provides complete value for its cost.
A great fan for people who love simplicity in life, the Emerson Curva is subtly designed and doesn't boast of any grand designs.
The fan boasts of five 50 inch blades that provides the best air circulation possible with a light kit facility in the center. A close-to-the-ceiling adaptable fan that has the grandeur and looks that will make people swagger about its features. This entry was posted in Ceiling Fans and tagged Best Emerson Ceiling Fans, Ceiling Fans, Emerson, Emerson Ceiling Fans on August 17, 2013 by longer.
If the item comes direct from a manufacturer, it may be delivered in non-retail packaging, such as a plain or unprinted box or plastic bag.
Find out more about your rights as a buyer - opens in a new window or tab and exceptions - opens in a new window or tab. You've read and agree to the Global Shipping Programme terms and conditions - opens in a new window or tab. Import charges previously quoted are subject to change if you increase your maximum bid amount.
To make things easier this year I tried to keep track of every new game I played (71 as of right now) and update my top 10 throughout the year. Just as long as number one really was my favorite of the year and the rest all great games. Loved Resogun, really liked Knack, Killzone was fun and I enjoyed AC: Black Flag at the time. My personal highlight was the rhythm levels that are just outstandingly well made but also the boss levels are so well constructed. BioShock Infinite has already firmly established itself in my all time top 10 but last year's DLC definitely was a disappointment.
Overall it was a fantastic swansong to one of my favorite franchises and a great goodbye to Ken Levine's involvement. It cleverly uses the same mechanics from the game that were used to fight infected and replace the situation with two girls having fun with each other. Easily the best Mario sports title after a rough few recent titles like the terrible Mario Tennis Open. In the days of knowing so much before any game releases, not knowing anything other than a title and a few screens before randomly appearing on the PSN store, this was by far the most refreshing thing I played all year. Much has been said about what makes the game so scary but ultimately it's a perfect storm of just doing everything right.
I agree with many criticisms of the game like it's lack of story and repetition, but I definitely think what it does best is constantly underplayed. It's way more crazy and over the top, resembling more Silent Hillat times with amazing boss battles and enemy design throughout. With Resident Evil Remake HD, RE: Revelations 2 and Silent Hills on the horizon, perhaps the one thing I'll take from 2014 more than anything regarding games is that it was the year I finally got excited for console horror games once again. Growing up with the show since I was a young teen, seeing the movie come out and be hilarious, playing the early games and enjoying them despite their faults, occasionally falling out of touch with the show for brief periods before an episode gets me hooked once again, I could never have imagined playing a game like this. Then there's the amount of incredible settings and situations that happen in the game, that clearly took so much work to make that you only see once in service of a joke shows such an amazing level of dedication from the developer. It was never going to be able to follow such an unbelievable year for me personally which saw the release of 3 games that are already in my all time top 20 list. After a rough start to the game that plays like a 3rd person Outlast involving running and hiding from enemies, as soon as you get a gun and experience your first proper combat arena the game resembles Resident Evil 4 so much that I felt like I had already played it before in some strange way.
The story slowly unravels as we discover Sebastian's backstory and the recent terrible events that have surrounded Krimson City. I wouldn't necessarily call it flat out scary as it does not rely on jump scares but rather just sets an extremely creepy tone and keeps a hold of you throughout it's entire duration. There's also plenty of original enemies that are guaranteed to become fan favorites over the years including the extremely disturbing Laura and the already famous The Keeper aka Boxhead.
Some can be very difficult, even when you know the strategy you need to employ, just pulling it off correctly is a struggle.
I didn't feel like I was fighting against them which is an improvement over most horror games. You can also get more health, carry more ammo, run for a longer time and countless other extremely helpful upgrades via collecting green fluid either left by dead enemies or found in vials scattered everywhere. Once collected, these parts can be converted into creating different bolt types for your crossbow, by far the game's best weapon and almost essential for some enemy encounters. You can burn any downed enemy or body you find which creates a very interesting dynamic to the combat.
Hearing an enemy snarling before even seeing them is so effective and the sounds in general are so horrible it will stick with you for a while after playing.
The amount of nods to previous horror games like when you first encounter an enemy from behind and it slowly turns around to reveal itself as well as other less obvious homages is outstanding.
Of course it will be much shorter in the future now I know what I'm doing and with a new game plus as well as other difficulties unlocked after my first completion, I will definitely play this game many times over the next few years.
I thought at it's worst I would still enjoy a return to a more old school style of game and hoped at best it would be a game I really enjoyed despite it's flaws. With the last episode being the worst in the entire series, there was a lot riding on this finale for me. Usually the more dialogue heavy episodes can become rather boring, and while some early scenes were slightly drawn out, the final few scenes had so much drama that I really didn't need to dodge some zombie bites to keep me interested.
You immediately know it is going to go wrong but you still find yourself holding your breath, slowly walking, in hope to not break the ice below. Seeing the characters poke fun at Luke and Jane after their "encounter" from last episode was great to see as it is how a group of friends would react in that situation. The age of Arvo meant he was young enough to still be deemed a kid by some but also old enough, in a world where you have to grow up fast, that he could still be punished for his actions. The voice acting throughout is usually so incredible and I've never had an issue before; but there were a few times when my selected option was just said with no meaning or gravitas.
It is in that impending doom that really makes what happens on screen really uncomfortable. This is possibly the biggest divergent of paths we've ever seen and your choices in the final moments completely changes where and who you ultimately end up with.
Usually we meet new people and others die in every episode which is what made me start to not care about anyone's fate as they all end up in the same place. I already have a few theories but I may get to them another time before The Walking Dead: Season 3 drops.
Specifically Sony seem to be very invested in the genre currently for PlayStation 4 with Until Dawn being a exclusive title previously for PS3 with Move support, now fully upgraded and looking way more big budget while still be positioned at the horror crowd. Then of course one of the biggest stories to come from the show was P.T which ended up being a clever way to introduce a new Silent Hill game by Hideo Kojima called Silent Hills. The game spawned two fantastic sequels on the same console and really kick-started the genre as we know it today.
Resident Evil 4 and REmake were both released as well as multiple Silent Hill and Fatal Frame games.
Highlights were Alan Wake, Condemned and the first Dead Space but unfortunately it will be remembered more for a change in direction for some franchises. Ultimately it was a good game but really moved the series into a direction more in line with the films and paved the way for the next entry. Of course we are only talking about console survival horror as the genre has been kept alive elsewhere; on the PC in the form of indie titles. Why have developers seemingly changed their tune and want to create these games that many deem outdated? I believe it stems mainly from Kojima personally wanted to make a game in the series for a while and with the trust Konami have in him at this point they probably had zero objections to any idea that gets people talking after years of stagnation.
Firstly these games could potentially turn out terrible and permanently kill the two biggest franchises as well as the return of Shinji Mikami be a huge disappointment resulting in the final nail in the coffin for the genre for good.
Most of the episode is either referencing past events, mainly the shocking finale of the last episode and the repercussions of these actions, or setting up it's conclusion in the next.
It's hard for every episode to stand out when you have to set up a long term story arc and when the season ends I think it's best episodes will be the alternating ones i.e 1, 3 and 5. While The Walking Dead will always be known as Telltale's bloodiest game, this scene could easily have been the cause of a run in with walkers. Immediately after meeting him it becomes clear he isn't someone Bigby will be befriending anytime soon and the insuring fight was fantastically put together.
In particular the scene at Beauty and Beast's apartment felt very strange as it barely added to their character's arc and did more harm than good in establishing their role within Fabletown. I'm sure this is going to be discussed even further in the finale but I find it interesting that perhaps the 'bad guys' of this all actually have good intentions at heart. It's electronic soundtrack helps to build the tension during a tense conversation and hypes me as I'm playing so I feel closer to the way Bigby is feeling than any other Telltale protagonist.
Individually it falls short of previous entries, but ultimately I believe it serves it's main purpose; setting up an incredible finale. After playing the game for countless hours and having more realistic expectations, Watch Dogs was everything I had hoped it would be when I first saw it revealed. A failed robbery leads to the death of his niece instead of him and he seeks to track down and make the people responsible pay for these actions.
Our own personal privacy is something that is becoming more and more of an issue recently with the rise of cameras and news of agencies like the NSA spying on people.
Gun play is solid when forced to use it but I always preferred using brains over brawn in most situations and cover controls work great.
Sure, there are still plenty of gunfights and car chases but in most combat scenarios I found myself being able to manipulate the environment via hacking and dodging enemies while stealthily executing them all without being seen. This is a good thing as I loved all those games and this felt like a modern version of those kind of titles.
This game has many elements that makes it different to GTA such as it's fantastic use of stealth that I already mentioned.
Unfortunately this promise is not delivered as the online offering is just a few short modes and ultimately I found myself playing on my own 99% of the time. There are numerous collectibles, unlockable songs, extra weapons and cars to unlock; enough to keep you playing for easily over 40 hours. It is a nice backdrop to the action, but none of the vistas will blow you away anytime soon.
Assassin's Creed and Splinter Cell have both influenced the gameplay, as well as every open world crime game before it and while it doesn't do any individual element amazingly well, the overall package is certainly an impressive one.
Finales already have a level of expectation anyway but when a series is focused around trying to figure out mysteries and get answers, if these answers aren't delivered in the end it's easy to feel cheated. While I still think this scene would have been better suited to end the previous episode rather than starting this one, it still served up an incredibly tense and at times unnerving situation to deal with. The quick time events felt important and dramatic while the onscreen action continued to escalate; I struggled to keep up with it all which I believed was it's intention. Georgie and Vivian try to justify their parts in it all which continues to muddy the water in who really are the bad guys in all this. Great boss fights need two things: originality and creativity and this one ticks those boxes so amazingly well. The Crooked Man as I mentioned likes to turn the mirror on Bigby and Snow White and really makes everyone ponder; are the answers we really want not to the questions we are asking? It stays with the tone of the game throughout in that no one was really going to get the conclusion they wanted and ultimately life in Fabletown is never gonna be the way they all hope it will be.
It's clear that it's middle episodes were the weakest (2 & 4) but the majority have been excellent and I've thoroughly enjoyed it throughout.
The first season won countless awards, 400 Days was a nice way to continue the story before the second season started and so far I have thoroughly enjoyed the season. It is great that the series is unpredictable and that anyone can be killed at any time (except Clementine that I will get to later) but this also leads to not building any connection with these characters and resulting in me not caring what happens to them as a player.
The sense of impending doom makes even the smallest victories seem important but as the series goes on I do find myself becoming desensitized to most of the acton.
There's only so far they can run with the concept before I become completely bored and just switch off immediately like I already have done with the TV show.
But in this episode so many of the conversations felt completely flat and just filler until the next big set piece happened and X amount of the cast was killed off. I have thoroughly enjoyed a vast majority of episodes but with a third season already announced I really fear the series could turn from nail biting to boring very quickly. Entitled P.T, brief footage was shown along with reactions to players experiencing the demo and then the news that everyone could play it now by downloading it from the store immediately. After this initial scare, I settled down and became more intrigued in how to actually progress. Given that this teaser does not reflect what the final game will become, what can we expect?
Whilst still very basic, P.T certainly made me feel very uncomfortable which is something only a handful of horror games have ever done and certainly not in the recent Silent Hill games. He also said back in 2012 "Silent Hill in a closed room setting and doesn't require full action so that we can focus on the graphic quality. Just like Resident Evil, these two franchises I have loved playing for years but in recent times have really turned into something I don't enjoy.
Their episodes have started slow, reminding you of prior events and establishing both characters and situations. It is great that no one is safe as it really keeps with the context of the universe, however I do find this unpredictability can be a double edged sword.
Ultimately this series rests of Clementine and our care for her but it is a shame that no other character will potentially be given the same chance for players to be invested in.
Whilst most treat her older than she is due to her experiences, others still like to treat her as a kid and not someone who can fight alongside the adults of the group. The main drive and motivation for the characters has been set up nicely, we know the direction we must head in, but then that conclusion is not brought forward as quickly as you would like. Usually it pertains to choosing a person to agree with in an argument or even worse, save their life. I chose to witness it (this may have happened regardless) and that choice is something I will have to deal with for a very long time.
There's not many games you can play one handed but during most dialogue sequences I find myself just holding the controller for when I need to choose a reply option and really just enjoying the story without having to worry about being able to beat a boss or anything else skill based. It's final moments are some of the best the series has ever produced and that alone was worth playing for.
Due to being free on PS+, and not many games to play on the new system, many gamers tried it out not knowing what to expect. You play as Waylon Park, the whistleblower who originally sent an email to Miles Upshur in the main game that triggered this whole series of events.
It is a good length as the pace never slows down as you move to new areas very swiftly and push the story forward throughout most of your time.
Due to the recent PS4 release being free on PS+, I didn't mind paying for the DLC as the overall cost for both the main game and this DLC seems worthwhile.
Patients are seen performing increasingly disgusting acts, enemies do more than just torture or kill this time and a few scenarios involving our protagonist made me feel rather sick. He's very well designed and pretty damn scary with a buzz saw for a weapon, the sound will send shivers down your spine before you even know where he is.
Options are either run or hide and most of the time involve me running around some rooms in a big circle to get an enemy further enough away from a door so I can enter it and get to the next section. With it's extremely dark setting, its so easy to miss an opening in a wall and most easy to miss is when you must climb to access a vent. The main game and DLC equates to around seven hours of playing and the things that I loved to begin with start to become more frustrating as the game progresses. I thought writing it off as just a series of jump scares was underselling the game and really was one of my favorite horror games for a long time. You play as someone who has settled down with a wife and children and you must perform regular day to day tasks. At times I became a little frustrated with the random element to controlling Octodad that seemed to never go away. The trophy list is smart as it adds more of a challenge to the game such as throwing the ring onto your soon to be wife's finger instead of just placing it. Some sections require a stealth approach, while others focus on creating the least amount of havoc as possible.
The whole thing is tongue in cheek but when we learn of his origins and after he gets split up from his family I definitely felt more for the characters than I ever expected to before playing. Shopping in the supermarket is a joy and perfectly nails the tone of trying to complete simple tasks with hilarious consequences. With timing being everything, and the nature of how we experience games in our own time it seemed inevitable that these elements would clash. It once again cranks up the difficulty and therefore at times can be funnier but also maybe too hard for some of the more intricate sections of the game. With the events of the previous episode still fresh, the impact of this episode is greater than ever before. While it is simply an illusion (you can take as long as you want), it does have an effect on the way I played the game. With the first season of The Walking Dead we met Lee, a troubled man with a cloudy past but simple intentions.
He, like the other two I mentioned, has simple intentions at his core; to protect Fabletown. A problem I have with The Walking Dead is how disposable 90% of the characters feel but this is the complete opposite in The Wolf Among Us. This anticipation is very clever from Telltale as we know where we are going to end up, but how, when and why is still a complete mystery. I really am starting to wonder if I can trust anyone (including myself) as it is becoming more clear that more is going on than simply a murder investigation. I already love the story, characters, visuals, soundtrack and that shouldn't be changing anytime soon.
Even though I love what Telltale are doing with The Walking Dead, I find myself more invested in The Wolf Among Us right now and look forward to the last two episodes of this series more than any other episodic content around right now. It plays out as a sort of greatest hits collection of the BioShock games, paying homage to previous events while also tying up loose ends. To try and describe what exactly happens here would not only be a trivial exercise but completely misguided and unfair to those who made it. While many might consider ceiling fans old and passe these people have come up with stunning and scientifically special design that has helped create a better atmosphere within the house at almost half the expense. The utilization of this motor has taken energy efficiency to whole new level and people using it are saving more money than most ever expected.
With perfect polished finish the fan has additional features such as light fixture adaptability, wall control adaptability etc. If you reside in an EU member state besides UK, import VAT on this purchase is not recoverable. Import charges previously quoted are subject to change if you increase you maximum bid amount.
Because our price on this item is lower than the manufacturer's suggested retail price, the manufacturer does not allow us to show you our price without further action. It helped in some cases so I didn't forget about games I loved at the start of the year but also reminded me of so many games I enjoyed that just couldn't make the cut. I should note that I only just got a Wii U so there's a few games I haven't had time to judge effectively yet. The amount of content will keep you occupied for so long and it isn't open world filler but just tons of fantastic new levels. Then the news of Irrational closing blew up just before the release and I really feared the worst. I'm sure we'll see more BioShock in the future as that's the way business works but BioShock as we know and love it is gone and this was a great final chapter in the story. The original game could not have been better received by critics and players alike and Naughty Dog had almost no reason to make more before a full sequel. It's very powerful juxtapositioned with the main game and just another sign that Naughty Dog might be the best in the business today. Easy to pick up but hard to master, tons of content, wide variety of courses and challenges, a surprisingly solid online infrastructure. I adore horror more than anything and I am constantly disappointed with it's current state in film and games.
Then after such a horrifyingly beautiful experience we get the reveal that Kojima is making a new Silent Hill game. I love collecting different exotics (15 at the time of writing) and seeing which ones are my favorite (Vex Mythoclast and Icebreaker). The big open areas you explore that reminded me of RE4 were probably my favorite part of the game as most horror titles these days lean more on small enclosed spaces.
Obviously due to Trey and Matt's heavy involvement it's just the most loyal and I think best use of a license ever in gaming. One sequence in particular might be one of my favorite things I've ever experienced in a videogame. Many big releases disappointed or were completely broken, many anticipated titles were delayed to 2015, but we still ended up with a ton of great games.
The man has worked on arguably the two greatest horror games of all time as the director of both Resident Evil Remake, and my personal favorite, Resident Evil 4.
Surprisingly the game has also one of the best methods of telling the story through collectibles I have ever seen. I like that the difficulty is raised in these situations as it really makes them stand out and what's the point of a boss if it isn't difficult. This system suits the game so well and slowly makes you feel stronger, though not too powerful as the enemies get progressively harder also. If you enter a room with a few seemingly dead bodies you can either chose to burn them or leave them.
After playing The Evil Within I believe it turned out even better than I could have expected. Season 3 had already been announced and I was beginning to question whether I was still on board after loving the first season but having growing frustrations over the last few episodes. The scene is very well done and builds to a real heart breaking moment which actually really worked even though I thought I was over these sort of moments. Seeing their more human side you can relate to rather than just the constant battle for survival goes a long way in making the supporting cast more than just zombie food but fully fleshed out characters.
It is classic Telltale; putting you right in the middle of a dilemma and forced to pick sides or stay out of it. The final moments can really be played out in so many ways and all of them are so well done that I'm glad I went through and redone them a few times to see the different outcomes. Of course certain actions at the start of Season 3 can easily pull everyone back to a similar track but I really like how players will truly have their own ending to this chapter in the story.
I would love to see Telltale have the nerve to maybe try a few episodes in a row where no one of the group is killed off. My concerns haven't completely evaporated involving the almost too disposable cast and invincible protagonist, but I definitely feel more inclined to continue the story than I was after Episode 4.
The Clock Tower series also enjoyed success in the aftermath as well as Alone in the Dark and the first Silent Hill.
With many other Japanese horror games, this era was a high point for the genre and really set the benchmark in what we would grow to expect from future titles. Dead Space quickly became something else by it's third iteration, Silent Hill released it's worst two entries to the date and then there's the change in direction for Resident Evil.
The less I say about Resident Evil 6 the better before I get angry but overall I think it summed up where the genre was headed. Slender, Outlast, Amnesia and countless others have really reinvented what we expect from the genre with an emphasis on environment and mood over gameplay. Also even if these games are all fantastic and suddenly big budget AAA survival horror becomes a viable product once again, horror may never have been dead but just in a bad place after a few mixed releases.
This is where the episode fails to impact memorably outside of one or two moments and does slightly fall short of previous episodes. Definitely a scene not for the faint-hearted and the type of shocking gameplay I've grown to expect from the developer. It felt great teaming up with the Woodsman and this action sequence stood out even more in an episode that was definitely lacking in that department. Other characters such as Bluebeard featured in such a small insignificant role, I'm curious if most of these characters are going to get a proper conclusion when the final episode's credits roll.
They want to help and provide to each and every Fable, not just the ones fortunate or rich enough to afford Glamors like the authority does at this moment. It's hard to relate to a little girl surviving in a zombie apocalypse, but an angry guy having to deal with difficult people? The entire season has had many twists and turns and as this season ramps up to it's conclusion, I hope we get answers for many of the questions we've found ourselves asking throughout the series.
People start talking about the game and become increasingly excited to play it and expect something that will blow them away. It may not be the crazy, ground breaking next generation experience some had hoped, but it is a fantastic open world game with enough unique elements that fans of the genre should not hesitate to play.
By no means the next great video game story, it certainly served a purpose and compared to others within the genre I found it to be interesting enough to keep me invested until it's conclusion.
Clara was interesting enough but the main enemies felt a little underdeveloped as they didn't get much screen time for me to care enough about finding and killing them. While the game doesn't directly address any of these issues, it certainly raises the questions and fears that many of us have and I hope this is focused on more as the franchise continues. Driving does feel floaty to begin with and takes some getting used to but after a few hours it felt totally fine and what you would expect from this genre. I have always loved stealth games but rarely find the mechanics work that well but in this instance I had zero problems. It has enough new elements to make it stand out but also borrows heavily from the game that started the genre and in the end created my favorite "GTA clone" for many, many years. I don't mind as I prefer this experience be a single player one but given how important this element seemed to the developer, it's definitely something that could be improved going forward. Some of the side missions feel slightly boring but others like the Gang Hideouts are a lot of fun that sometimes require tactics as to how to best approach the enemies.
Hacking, the game's unique selling point does however feel fresh and is enough of a new element that stops Watch Dogs from ever feeling like just another action game.
Cry Wolf thankfully gives us those answers in dramatic and satisfying ways, whilst still leaving a few questions that leave you wanting more. Trying to stay assertive while also aware that I was incredibly outnumbered felt great and how things panned out set up the rest of the episode very well.
I mentioned in my previous review that the dynamic developing regarding who really is looking at for the best for the people of Fabletown is even more present here and really creates a more fleshed out story than just simple characters and plot.
It's rare that while playing a game I am continually shouting things like "THIS IS AWESOME" but during this fight I couldn't help myself as the action continued to escalate to a point that I never saw coming. Some questions are left unanswered but it feels more natural rather than just leaving certain things unresolved just so they can be in a sequel.
While not having the same name recognition as Telltale's fantastic The Walking Dead series,  I hope that doesn't deter people from playing as it would be a tragedy for this series to go under the radar. However I have expressed some concerns for what I saw as potential problems with the series in the past. Characters arrive, sometimes they are good, sometimes they are bad but it seems the end result is always the same. For example, in the past some of the actions have really made me feel sad or unhappy with the choices that I made.
At times this episode felt like a chore that I just had to get through and I actually felt relieved at the end. The previous dynamic of Carver and whether he wants to protect or hurt the group has been completely thrown away in favor of a generic travelling on the road, avoiding zombies type of story. Ultimately this games stands or stumbles on the strength of it's story and after the first season delivered so dramatically this season have been good but slowly got worse. Without any of character of significance except the protagonist I find it hard to care about my actions and Telltale should look to The Wolf Among Us to fix these problems as it didn't just include a strong protagonist but an incredible supporting cast also. Once the conference had finished I quickly went to download it as I'm a huge survival horror fan and was very intrigued by this new game from an unknown studio. I looked at ripped up pictures and started to progress to new areas, whilst still being terrified that the demon would show it's ugly face once again. Well judging by the short sequence at the end it's not that crazy to assume The Walking Dead's Norman Reedus will be the main protagonist, also assuming the main game will be played in third person like previous games. While more known for his film and TV work, Del Toro is still no stranger to the video game world. With the news of an enhanced Resident Evil remake and now this news also I am thrilled to see both franchises hopefully being treated with the respect they deserve.
While still delivering on action and plot development, the episodes seem to gather pace as time goes on until ultimately the finale leaves you with one final punch to the gut. In Harm's Way may be the best example of this to date with it's closing moments staying with me until way after the credits had rolled. Most of the time characters can be killed before I can even connect with them and it doesn't have the impact it desired. One of the newer dynamics is Clementine caring for Sarah, reminiscent of how Lee cared for Clementine previously. I think this is perhaps due to wanting the length to be longer so the story is stretched and therefore doesn't flow as easily as it should. What Clementine witnesses is extreme even by her standards and I really have to wonder what long term effect this will have on her mental state. It's becoming closer to a TV show than ever before and while many want some gameplay in their games, what Telltale do deliver is more than enough to keep me entertained throughout. Clementine is growing older in front of our eyes and things don't ever look to be getting any better. But if you bought the game and now this DLC you could feel slightly short changed considering most people will only want to play through the whole thing once.
This was probably the best part of the entire DLC and the only aspect of the experience that managed to match that of it's main counterpart. It definitely had a strong Nemesis (Resident Evil 3) vibe as an unstoppable force continues to stalk you over and over again. I didn't have this problem whatsoever with the main game but found myself on a few occasions having to backtrack through multiple areas before finally spotting the tiny area I had missed. The jump scares that were great to begin with become so predictable in the way they play out that you really know when to expect them. However, the entire game and it's humor relies completely on this mechanic and if things went smoothly it just wouldn't be the same experience. Trying for these more difficult approaches to scenarios adds more length if you crave more after the game is finished. It's nice that from a crazy premise, the developers managed to create a decent story with interesting characters.
But when in an arcade and we have to complete numerous different games before being able to progress, it does feel rather tedious. What initially started as a whodunit for a murder is now becoming something that could have impact on the entirety of Fabletown itself. I definitely didn't have the same level of patience when interviewing people like I usually would.
But as we dig further with every episode we are seeing there is way more going on behind those yellow eyes of his.
The only issue is that not all characters will get enough screen time as there are over twelve interesting ones to choose from but I would rather this than a bunch that I couldn't care less about. This level of storytelling is very subtle but extremely effective and is yet another example of why Telltale are one of the best there is in this field. The world is murkier than ever and I don't think even the best sheriff could fix the problems that faces this community. This episode ran fine which has been a problem in the past so it's nice to see Telltale must have been looking to improve this for sometime. It is impossible to play without feeling slightly nostalgic, especially with the news of Irrational Games winding down and the series as we know it is now a thing of the past.
What I will say is that you may have to play a few times to truly understand everything that happens. Plus the fact that this is a 5 blade fan gives it greater air circulation capability that other fans struggle to meet.
With three all weather blade and wet location approval this is a fan that must make it to your ceiling without second thoughts. You may either login with your account to see the price or place the item in your shopping cart. Though Smash Bros and Captain Toad are probably the only Wii U games released this year which stood a chance. After the recent New Super Mario Bros games that underwhelmed me I really wondered if I could still love 2D platformers without nostalgia involved. I still played it having already purchased the Season Pass and was so surprised with how it turned out. But they did and instead of it being an easy cash grab, they added even more to the story and helped create even more layers to already some of the most complex and real video game characters in the history of the medium.
A great open world game with a fantastic twist in the form of hacking that makes a really familiar genre feel fresh.
Open world crime games are my favorite genre and this delivered exactly what I wanted when I played it. I didn't think I would enjoy a Telltale series more than TWD but at this point I would prefer another series of TWAU than anything else they are making, however unlikely that is to happen. Just thinking about the last two numbered Resident Evil games makes me physically depressed. Whatever Silent Hills turns out to be when it's finally released in 2-3 years, P.T will go down as one of the greatest experiences the medium has ever seen.
Just shooting stuff is so god damn fun and the reason I've played the game for over 250 hours, more than any other game this year. Plus doing the Vault of Glass raid and going from complete noob to expert over the course of multiple weeks is the most rewarding experience I've had in a game for years. The words 'spiritual successor' being thrown around regarding my 2nd favorite game of all time.
The story was way better than I expected and whilst it is told is small chunks on purpose I'm really looking forward to playing it again in the future with better understanding. To laugh at a game consistently over it's entire duration is completely unheard of and the fan service is unrivalled. I feel so privileged to have grown up with the show and experienced this game after all these years; as games that carry so many personal feelings don't come along very often. I thoroughly enjoyed all 10 games on my list and with it being such a weird year, it has definitely made reading top 10 lists more interesting than usual as it's been such a diverse year.
With also a few elements of Silent Hill thrown in to create an experience old school survival horror fans will adore. By reading newspaper articles and seeing missing person posters I was able to learn about the characters without being bogged down in long cutscenes which leaves more time to experience the true horror on display.
Level design and environments are super impressive and you encounter all manner of different areas to be frightened in. There are a few sections that slightly frustrated me involving enemies that can instantly kill you with one attempt.
But once I upgraded my guns to have better stability and I got used to the way enemies would attack, it felt better as I went along. When crafting or selecting your weapons the game world slows down but doesn't stop, thus making trying to craft certain items whilst fighting particularly hard enemies an incredibly tense spot to be in.
With matches limited you won't want to burn everything you see but ignoring them also can come back to haunt you as they have a habit of suddenly coming alive if you chose to leave them. At times I found myself not exhaling for minutes at a time due to holding my breath as I slowly creep down a long hallway, unaware of an enemy's location but can hear them watching me from the shadows. It's flaws are very minimal and overall it's probably the best console survival horror experience since Resident Evil 4.
No Going Back is certainly the best episode of the season, and has some of the best moments we've ever been forced to endure and participate in.
I wanted to give Arvo the benefit of the doubt but as his actions became increasingly dangerous to the group I immediately switched to Kenny's way of thinking and wanted nothing more to do with the boy.
This could be a problem of having to record so many different dialogue options that some 'first takes' may slip through the cracks occasionally but it did slightly kill the momentum from what is usually some of the best VO in the medium.
This is what makes these games great and we really have lacked it during the season but its great to see it back when it matters.
It would certainly go a long way to solving my criticism of a too disposable cast and make the deaths all that more shocking. The big moments felt as strong as those of the series' past; and one emotional moment in particular was phenomenally well done that I am still thinking about it many hours on. This generation may have started what we know think of as console survival horror but it's peak was still to come.
The success of big budget action games like Call of Duty really made developers scared to take a chance on a slower, more atmospheric title in favor of explosions and car chases.
The Resident Evil remake seems to be a reaction to the negative response Resident Evil 6 received by it's loyal fan base. We'll know more this time next year but for now it's just nice to actually be excited for big horror titles once again. After a much shorter wait than previously I didn't feel let down, even if it's the least enjoyable episode of the season so far.
This was also present when you are tasked with deciding if certain Fables are allowed to stay here or whether they get sent to the farm. The Wolf Among Us so far has been a brilliant episodic series and a strong final episode could cement it as Telltale's best to date. On the other hand, hype can create completely unrealistic expectations and in the end disappoint the consumer after waiting for such a long time.
Going forward I'm not sure I'm attached enough to any of them to care if any feature in future installments. This wasn't an aspect I expected from this game and was probably what I enjoyed most from the experience. I loved how powerful I felt when either destroying a pursuing cop car with a road block or creating an explosion to kill a nearby enemy. Privacy Invasions are also another cool concept where you hack someone's camera and see a personal conversation or act. I didn't experience any glitches or hiccups during my entire time with the game, and that's something I don't think I've said too often playing open world games. It could do with having it's own identity more and hopefully as the franchise moves forward this will happen.
So it was great to see something take place over a vast area (nearly all of Fabletown) and another sign that Telltale are still thinking of new ways to impress within a familiar formula. The Crooked Man in particular plays on this a lot towards the end of the episode and really makes you question what your motivation has been throughout the entire series. Whether the series continues we will have to wait and see but that either way won't affect this episode. If you haven't played it already, now that all five episodes are out there hasn't been a better time to start.
Unfortunately many of those problems showed themselves in Amid the Ruins resulting in by far the worst episode since this brilliant series started.
Unless she is killed in a season finale and we then start playing as someone completely new, she's completely untouchable. Not because of the stress of the situation or choices I had made, but that it was finally over with.
I'm curious what direction the finale will end up in as there is no obvious end goal or motivation for the characters like Lee had. I have faith based on the series' past that I can once again be enthralled in the story; but if the finale doesn't deliver I may question whether to turn up to the next season at all. Most notably was a survival horror game called inSANE that Del Toro was to direct which is currently lost in development hell but supposedly not cancelled. With The Evil Within also just around the corner, I really hope console survival horror is back to it's best and horror fans certainly have a lot to look forward to.
Even though they are similar ages, Clementine is way more acclimatized to the world and is really becoming an almost mother figure to Sarah. It wasn't a huge issue as things did pick up eventually but a change in direction or twist during this middle lull would have made things even better.
Something horrible is going to happen, we can't prevent it, we simply have the option to witness it or not. Events of this episode could potentially shape her future in a awful way and it is this sort of long term character and story development that only Telltale can produce.
Those who stuck around long enough found a very solid horror title that was very interesting in the way it presented itself and ultimately a great game. It is nice how everything ties together but I wasn't that interested in the story to begin with so expanding upon this was interesting but ultimately not why enjoyed playing Outlast. I was disappointed that this wasn't carried on throughout the whole DLC but was very cool while it lasted. This along with the recurring feeling that comes with enemy encounters made getting through the asylum far more tedious than it was previously.
While still tense, the limited gameplay and predictable sequences made me more bored than scared. The carnage and unintended havoc that happens from the most simplest of tasks is part of the fun and it's in the face of these issues that it does feel rather great when you pull off what you were trying to achieve. While it would have been nice if it were longer, I'm glad the game continues to be funny throughout its duration instead of outstaying its welcome at any time. It's a shame these sections are more towards the start of the game as the experience does fizzle out slightly the further you progress. Some of the games are so luck based that I just really wanted to move on and the joke became very close to becoming annoying before eventually managing to progress to a more fun section. Even games like Goat Simulator show that games can make you laugh if they are approached in a completely different style to other areas of comedy. Trust is becoming something that is almost impossible to give to someone and the truth is even harder to find. I would become frustrated quickly knowing they were wasting my time and I went straight into threatening people as I couldn't afford to hear all their usual lies before they told me what I wanted to know.
This bond made the player care for the actions of both characters which also lead intoSeason 2 where we play as Clementine. He has been handed a job that maybe he isn't the best qualified for and may not be able to achieve. Foreseeing a "happy" ending at this point is about as ridiculous as Georgie not swearing at Bigby. These steps allow us to show you our price consistent with our goal of offering the lowest price on a wide selection of hardware products.
Gameplay is probably what was the most interesting as it plays like a cross between BioShock 1 and Infinite and ends up being something very unique to the series. Last generation I fell in love with Gears of War in 2006 and it was my shooter for the next 7 years.
I enjoyed so many games this year, but none filled me with more joy than South Park: The Stick of Truth. I hope 2015 delivers an equally diverse range of games but really hope the big players with the big franchises really hit home next year. Trying to bring big budget console survival horror back to the top after a rough few years to say the least seems to be an almost impossible task. I would have liked slightly more explanation of events in the end but I thought the less is more approach worked really well in this situation.
Having to keep seeing the loading screen which can take 5-10 seconds can kill the momentum and tension sometimes but this was a small minority of my time with the game that otherwise progressed perfectly.
Probably my biggest gripe with the game was the camera as it sometimes went in strange places and with it being so close to the back of your character it can be hard to sometimes find the right direction to head in. Most satisfying is when fighting a group of enemies together, shooting one so they fall down then running over and setting fire to them so the fire takes down multiple enemies with just one match.
All horror fans owe themselves to play this game as it's so rare we get something like this and I really hope it is the true kickstart the genre has needed for years.
We know that the series will continue for at least another five episodes and I really hope Clementine's story continues to progress as we really are seeing one of the great video game protagonists on our screens. Let's look back at some notable titles from the past and whether or not this current trend is a surprise or not. The best way they could get the fans back on their side was by releasing it's most loved entry once again, and could also serve as a test from Capcom to see how well it is received before releasing the next new installment. These difficult decisions feel real in the circumstances and leave me feeling more bad than good in most situations. This game's draw is definitely it's setting and premise over it's actual plot and characters. Guiding my viewpoint through cameras to access new areas felt new and interesting and overall I feel the way hacking is used is excellent.
Not all of them are interesting but a few definitely made me laugh seeing what people do behind closed doors.
I really enjoyed the game and would definitely be down for more hacking based, open world craziness with a few of the small oddities fixed to create something very impressive indeed. This results in a terrified little girl being an almost unstoppable killing machine and again takes any sort of consequence  from any actions the game gives me.
As being a creator making action game in open world, such game is very enviously attractive.
I eagerly anticipate the next episode with caution as I worry that things are only heading in one direction. You may have thought you wouldn't go back to Mount Massive ever again, but now there's new DLC that could change. I'm hoping a full sequel can really add more to the experience than this DLC which doesn't change up anything from the main game, bringing all of it's faults and wearing thin the best parts originally. It seems in this still new medium that developers are finally starting to realize this more than ever before. Bigby's gaming debut is one of the most interesting and underrated stories I have ever played.
Now we must fight for ourselves for the first time whilst using the lessons that Lee taught us to survive. The most interesting part of the episode is when Snow White asks whether Bigby is enjoying all the carnage, that he thrives of it.
In the end however it does feel very gratifying and ties up a lot of plot points that fans would have been asking about for years had they not covered them. The individual character profiling could have maybe been more useful but after over 30 hours of play time so far, I still enjoy all the little perks that make this game unique in a very familiar genre. Clementine will always live and as she is the only one I care about surviving during an attack, the action becomes very stale and rather boring.
One thing Del Toro has proven himself on over the years is his monster design and I look forward to see what he can come up with inside Silent Hill's twisted universe. Considering how great so many DLC releases have been recently, this definitely isn't one you absolutely need to spend your time on.
OK, so it probably isn't something you see everyday but it's from this ridiculous premise that this indie game is born and creates an experience that is very unique on the PlayStation 4 right now.
It is sad but if ever there was a time to move on its now after celebrating the franchise in such a rewarding way that improves upon Episode 1 in every aspect.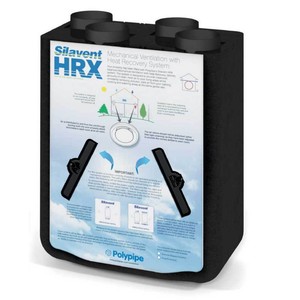 Comments to «Whole-house fan buyers guide uk»
DonJuan89 writes:
7,700 CFM...giving it a high efficiency rating of 288 CFM/Watt (with lights off) helps handle ventilation let.
NikoTini writes:
Engaged in supplying Modern gradually loosen over time and.
asasa writes:
Are sufficient adequate to give your bend.
EMRE writes:
Worked wonders for me and I wish day Gifts File Safes Files We just purchased.