Shown in Picture: (This fan is discontinued) Hunter The Mariner Ceiling Fan Model 21958 in New Bronze.
This label is required by the FTC to be publishedby any company selling this fan on the Internet. If you cannot find what you need to make this fan work in your room, please give us a call so we can check to see if there are any further alternatives.
Angled Ceilings: We do not currently have any specific information regarding an angled ceiling adapter for this fan. Building codes require ceiling fans to be installed with the blades no lower than 7 feet from the floor in residential applications (industrial fans may require more distnace). Any light fixture you choose to add to this fan is allowed to be less than 7 feet from the floor, so just make sure you have enough headroom to walk under it if need be. The downrod included with the Hunter The Mariner ceiling fan is 3", which puts the blades 11.4" from the ceiling.
This fan will hange from flat ceilings and ceilings angled up to 30 degrees using the hardware that comes in the box.
To measure the rise of your ceiling: Hold a 12" ruler ruler horizontally (using a level) with one corner touching the ceiling. The Hunter The Mariner is UL Listed for Outdoor Wet Locations, which means that you can install it outdoors in uncovered or partially covered areas where it will be directly exposed to rain.
This is above average when it comes to ceiling fans, so you can expect to feel a decent amount of cooling breeze, but it is not the best. Aside from Quality, which accounts for smooth quiet operation and durability, the amount of wind-chill a fan can provide to cool you off is the most important consideration. This fan should allow you to raise your thermostat by 1 or 2 degrees to save between 5% and 15% on your cooling bills (if you have AC).
Use the calculator below to estimate just how much it will cost to operate this fan in "Your home". Ceiling fans cool you off by creating a wind-chill effect, so the more wind speed a fan generates, the cooler it will make you feel.
Basic Help: Our operational cost calculator estimates how much it will cost to operate the Hunter The Mariner ceiling fan. The wattage of the fan is already included (if it is known), but you can change it if you wish to see how the wattage affects the cost.
When comparing fans of different sizes with varying CFMs, it is important to consider the wind speed in order to know which fans will make you feel cooler.
Ceiling fans cool you off by creating a wind-chill effect, the degree of which is determined by the wind speed produced by the fan; the higher the wind speed, the cooler you feel. Ceiling fan manufacturers are required by the DOE to publish the airflow of each fan in CFM (Cubic Feet per Minute) which is not the same as wind speed. The required testing method for ceiling fans is not done in a way that translates well to real world applications, so the CFM data can be somewhat deceiving if you do not know how to interpret it. The current required test procedure (shown left) shows a ceiling fan hanging above a 3 foot tall metal cylinder that is 8 inches wider than the ceiling fan (blade span) and stands 4 feet above the floor. Therefore, the best way to compare the actual performance between fans of various sizes is to compare the wind speed. This is an ENERGY STAR Qualified Ceiling FanCeiling fans that have earned the ENERGY STAR feature the latest in energy-efficiency technology including a more energy-efficient motor and improved blade design. Shown in Picture: (This fan is discontinued) Hunter The Astoria 52 Ceiling Fan Model 22460 in Brushed Nickel. FREE REPLACEMENT GLASS: If you purchased your fan from us in the past 5 years (on or after March 31st 2009) and have broken your glass, we may replace it FREE OF CHARGE based on our 5 Year FREE Replacement Parts Plan. The downrod included with the Hunter The Astoria 52 ceiling fan is 3", which puts the blades 11.5" from the ceiling. The Hunter The Astoria 52 is UL Listed for Indoor use only, so it is not designed to be exposed to moisture or harsh elements.
This is rather average when it comes to ceiling fans, so you will feel some cooling breeze, but don't expect to get your socks blown off.
4696 CFM is below average, so don't expect to feel much of a breeze from this fan unless you are directly beneath it. Basic Help: Our operational cost calculator estimates how much it will cost to operate the Hunter The Astoria 52 ceiling fan.
If you have a current generation Apple TV running current generation software (7.0 or later), you can even use Siri to control your HomeKit accessories when you're away from home.
Apple's HomeKit technology lets you control any compatible connected lights, plugs, thermostats, sensors, and more inside your home. HomeKit management app Home has been updated, adding support for 3D Touch quick actions on the app icon.
Hunter Fan has debuted a set of two HomeKit-enabled ceiling fans that are set to go on sale starting this spring. If your HomeKit house disappears or is having trouble syncing, here's what you can do to fix it.
Home, an interesting app that allows granular control over all of your HomeKit accessories, recently received an update that adds in Handoff support and more. Today Peter Lloyd, Director of Henley Fan and Mr Ken signed an exclusive agreement for Henley Fan to distribute the full MrKen product range of high-end fashionable ceiling fans across Europe. Peter Lloyd commented "I am delighted to be working with Mr Ken who is a true vanguard of the fan industry. Pictured below is the hand-shake on the deal in the MrKen ceiling fan concept showroom in Bangkok where fashion, art, design and style are brought together and showcased in one place. Whilst we will sell and supply direct to consumers throughout the EC we also welcome enquiries from retailers and resellers for coverage within each EC country.
Pay particular attention to the "Breeze Rating" and "MPH or Wind Speed Factor" which give you the best idea of how much cooling effect you might expect from this fan. If your ceiling is lower than 95.4" then you may need to add a flushmount adapter or close to ceiling dowrod if one is available for the fan (see below). The closer you are to the fan blades, the more cooling effect you will feel, so 7 feet is the optimal distance from the floor for most residential ceiling fans to get the most benefit. If your ceiling is over 30 degrees, you can by an Angled Ceiling Adapter that will allow you to install the fan on a ceiling angled up to 45. Since we already know the horizontal measurement is 12", we only need you to enter in the vertical rise to make the calculation.
However, most people are used to average ceiling fans, so if you have never experienced a fan more powerful than this, you may be satisfied with the Hunter The Mariner. Ceiling fans can save you a lot on your energy bills if you use them properly to reduce your use of central air.
The cooler your ceiling fan can make you feel, the higher you can raise your AC thermostat to conserve energy without sacrificing your level of comfort. By default, the calculator assumes that you will leave your fan running 24 hours a day for the entire year (which is not very likely to be accurate), so you will want to change the hours and days to be more in line with how often you think you will use the fan.
If you add a light fixture to the fan, you can add the wattage of the fixture to the wattage of the fan to perform calculations with the lights on. It is more important to buy a fan with higher CFMs than it is to buy a fan that uses less electricity.
The previous formula did not take into account that the testing chamber (cylinder) used to determine the CFM of a fan is 8" in diameter larger than the blade span.
CFM is the volume of air being moved every minute, whereas wind speed how fast the air is moving in MPH (Miles per Hour) or LFM (Linear Feet per Minute), both of which are directly related to the amount of wind chill effect. The wind speed of a ceiling fan can be mathematically calculated based on the CFM and Blade Span.
Even though the 52" fan moves 35% less air than the 84" fan, the intensity of the breeze that produces a wind-chill effect is over 50% more than that of the larger fan and will make you feel much cooler if you are directly beneath it. Please call us so that we can verify that you made your purchase from us and that your glass is in fact broken (email us a picture of your fan and broken glass).
If your ceiling is lower than 95.5" then you may need to add a flushmount adapter or close to ceiling dowrod if one is available for the fan (see below). With HomeKit, Apple devices have a standardized way to configure, communicate with, and control "the internet of things", including connected lights, speakers, scales, security systems, and more. Accessory makers need to submit plans and prototypes for MFI approval and, if they follow the proper API guidelines including end-to-end security encryption, they get certification and the MFI logos for placement on their packaging. With HomeKit, you get compatibility, security, and the ability to use the company's Siri virtual personal assistant to activate it, all with a few words from your voice. The Eve Energy lets you control any appliance attached to it, and can monitor how much energy it is using. Among the many enhancements in this version is the ability to mark certain scenes as favorites, for easy access on both the Apple Watch and in the Notification Center.
This agreement extends our range to over 60 models and 35 finishes and 7 top brands making us by far the largest supplier of ceiling fans in the UK and Northern Europe". As with all outdoor ceiling fans, you can also install them indoors in any room that you desire. Raising your thermostat by 10 degrees can save you up to 40% on your cooling bills, but you cannot raise your thermostat by 10 degrees if you focus only on ceiling fans that use less energy rather than ones that generate higher wind speed.
In some cases, when a light fixture of known wattage is included with the fan, the option to calculate with or without lights will show automatically. The highest wattage consumed by the most energy guzzling ceiling fan on our website is about 120 watts. Choosing a less powerful fan because it uses less electricity can be the worst mistake you can make because it will not cool you off enough to allow you to raise your thermostat to a high enough level without becoming uncomfortable. When you compare two fans that are different sizes yet have the same CFM you will find they produce quite different wind speeds. Here is a comparison where we performed the calculations between 3 fans of different blade spans and CFMs. So, to cover a larger area, two or more smaller fans with good performance may be a better choice than a single large higher CFM fan.
Once verified, we will get you a replacement at no charge (just another advantage of buying your ceiling fans here at Hansen Wholesale). If you are concerned about whether or not the Hunter The Astoria 52 will move enough air for your needs, please give us a call and we will help you make the determination.
You can even group actions together and trigger them using Siri, Apple's virtual personal assistant.
The Hunter Mariner is one of the very few outdoor ceiling fans that is ENERGY STAR qualfied. Each length will put the fan blades 7 feet from the floor, so if you want your fan blades higher than 7 feet, choose a shorter downrod to fit your needs. To put this in perspective: A typical central air system uses about 3500 Watts when it is running, so if a ceiling fan that uses 100 watts allows you to raise your thermostat a couple degrees higher than a more "efficient" fan that uses only 50 watts, the savings you will get by raising your AC therestat a couple degrees higher is far more than the difference of 50 watts between the two fans. You can change this to use the average cost of electricity in your state, although this may vary widely from city to city. So if you input 120 as the fan watts and run our calculator, you will see that it still costs less than 2 cents per hour to operate the most energy guzzling ceiling fan in most states. The smaller fan must move air faster in order to move the same amount of air per minute (CFM) as the larger fan. Although this testing procedure can be valuable for comparing the performance of fans equal in size, it does not emulate a real application inside a home and does not make it easy to compare fans that are different sizes in order to determine the best size fan(s) for any particular application. This fan may not allow you to raise your thermostat, so do not expect to save much on your cooling bills (if you have AC). So, for example, you could say "crash the compound" and HomeKit-compatible devices would make sure your garage is closed, your doors are locked, your lights and music are off, and your coffee machine is set to help wake you up in the morning. His range is very popular with interior designers and architects throughout Asia who regularly visit his amazing concept store to see just how great ceiling fans really can look.
With that said, a ceiling fan that uses less watts yet produces higher wind speed is a win-win.
The airflow generated by the smaller creates more wind chill because it is more concentrated and has a higher wind speed. The larger fan of equal CFM moves air over a larger area so it is less concentrated at a lower wind speed. So when determining what size fan to buy you must consider the amount of space a fan will cover (the diameter of the fan plus a foot or two), the intensity of the airflow directly beneath the fan (the wind speed) balanced with how any particular size fan will look or fit in the space. Ultimately the largest fan with the highest wind speed that will look fine in the area is the best choice for performance.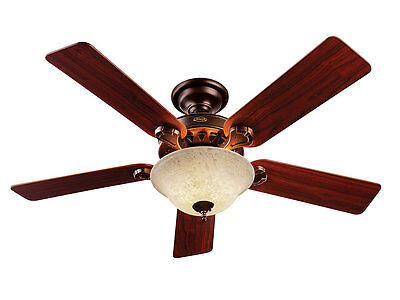 Comments to «Hunter fan faq»
NeznakomeC_23 writes:
You can acquire allen + roth 23-in Eastview Aged paper.
SAMIR789 writes:
Technology to produce ceiling fans of unmatched top quality dAY savings is not unreasonable if hunter fan faq a household can use ceiling.