Karen, a 43-year-old housing manager from Pontefract, west Yorkshire, is presently - joyously - pregnant with her second child, due in August. But their family has come at quite a financial cost: about ?20,000 all in, Karen estimates.
Especially as their second child was conceived – quite against all odds – completely naturally. Dr John Parsons, founder and former director of King's College Hospital's assisted conception unit, said last week that clinics are currently having a "free-for-all" at the expense of desperate couples. "It's a perfect storm for fertility doctors at the moment," he said. Add-ons - at a three-figure cost each, per cycle - may include a MERC (multiple ejaculation resuspension and centrifugation test), endometrial scratches (said to improve the lining of the womb), assisted hatching, embryo glue (believed to help implantation), time lapse imaging of the developing embryos, and preimplantation genetic screening (PGS).
The condition can be fatal as it can cause kidney failure or ovarian rupture, but she was surprisingly upbeat. It was at that point, just before Christmas last year, that Karen discovered she was pregnant – without help. Her experience doesn't surprise fertility consultant Zita West, who says: "It is not unusual for us to have women booked in for IVF, and then cancelling because they fall pregnant.
He is open-minded about add-on treatments, pointing out that many couples now come in well briefed on options such as endometrial scratches and want to try them. "We are transparent with couples and point out that small studies often do exist which say such and such a treatment will increase the success rate, but that the study itself may be underpowered thanks to too few participants. Karen was warned that because of her age she was at higher risk of chromosomal disorders such as Down's syndrome, and at 12 weeks had her last "add-on" - an IONA test which analyses a blood sample.
A 45-year-old mother-of-five, who has had two of her children as a result of IVF, and two via surrogacy, was stunned to find herself pregnant by natural means in April, following a 20-year battle with fertility.
Mrs Savage, who is now almost 15 weeks pregnant, and husband Sean, 44, have been having unprotected sex for the duration of their 21-year marriage, and have only conceived naturally once, 20 years ago; so Mrs Savage could hardly believe it when she saw the results of her home pregnancy test a few months ago. She 'immediately' raced to her computer to Google 'pregnant at 45,' and was met with a wash of gloomy statistics.
So in 2011, Mrs Savage and her husband used a surrogate, nurse Jennifer O'Nash, to birth their twin girls, Isabella and Regan, now three, and settled happily with their 'happy ending' - a brood of five.
The views expressed in the contents above are those of our users and do not necessarily reflect the views of MailOnline. The baby will be a sister to Georgia, born in 2012, finally completing the dreams of Karen and her 41-year-old husband Mark, a business development manager, who have undergone four cycles of IVF in five years. In 2010, when she was 37 and they had been trying for a baby for six months, she and Mark had tests which showed unexplained infertility, possibly due to both of them. The first attempt failed as neither embryo successfully implanted. She started a second round in February 2011, but within a month Karen began to swell up dramatically.
We can't explain it medically." Part of the problem, she believes, is that many hopeful parents aren't offered anything before full on assisted conception. She and Mark were thrilled to be told that the test was clear, and that they were expecting another little girl.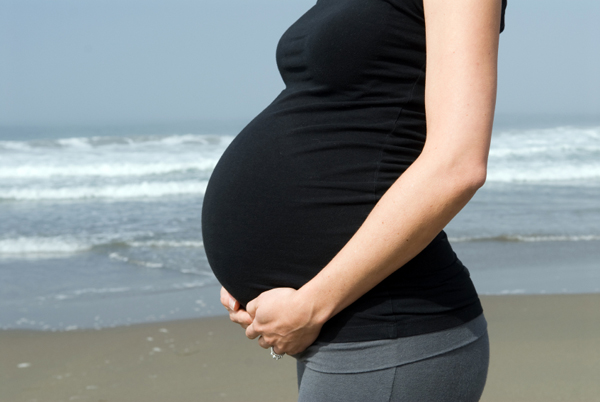 Mrs Savage made worldwide news when she agreed to carry the child to full term anyway, and then reunite him with his biological parents. Her following IVF pregnancy was in 2009, this time when her fertility clinic mistakenly implanted her with the embryo of another couple, Shannon and Paul Morrell. It's not an inability to conceive, it is an impatience to conceive." Yet, IVF may still have a role to play, says Tim Child, who is the medical director at Oxford Fertility, and associate professor of reproductive medicine at the University of Oxford.
Knowing how much this baby was wanted, Mrs Savage made the life-altering decision to carry the child, Logan, now six, to full term and reunite him with his parents. Mark and I were ecstatic." Her pregnancy and birth were uncomplicated, but Karen was keen to have more children.
But I had this overwhelming feeling, I wanted to carry on." Cycle number four in 2014 cost ?8,000 as this time, the couple opted for time lapse imaging of the embryos, which is believed to improve the chance of a successful pregnancy, as best quality embryos can be implanted at the best moment.