October 21, 2011 by Maryea 17 Comments Welcome to my pregnancy update, Groundhog Day edition. I never would have known, but I actually looked at my weekly update from Baby Center this week. A reader emailed me asking about what type of prenatal vitamins I take, so I thought I'd share with everyone. Then I checked out ingredient list (it's such a habit!) and noticed it had red 40 and blue 1. Those were promptly thrown away and I continued to take the prenatal vitamins that I buy at the health food store.
I don't want to get into it too much here, but vitamins derived from whole food compounds have all of their necessary components (rather than isolated portions as in chemically-derived synthetics) and our bodies can absorb them better. I also take a fish oil supplement for the DHA, which is essential for the developing brain of a baby.
I take Vitafusion Gummy Prenatals (umm, you know, to be prepared), do you think those are okay? With my first pregnancy I totally didn't even think to check the ingredients of my prenatal vitamins! I'm not pregnant and am NOT a fan of fish in any way shape or form, not do I want to burp up those flavors!, but for DHA, I take a vegetarian DHA by Spectrum Essentials.
I hope to one day be a mother similar as yourself, to have my children grow up on healthy and whole foods and not to provide them nourishment through mcdonalds and processed garbage, as i too- was raised. Looking forward to: Getting Emilia's bedding today (there was a delay last week due to the flooding) and making up her bed!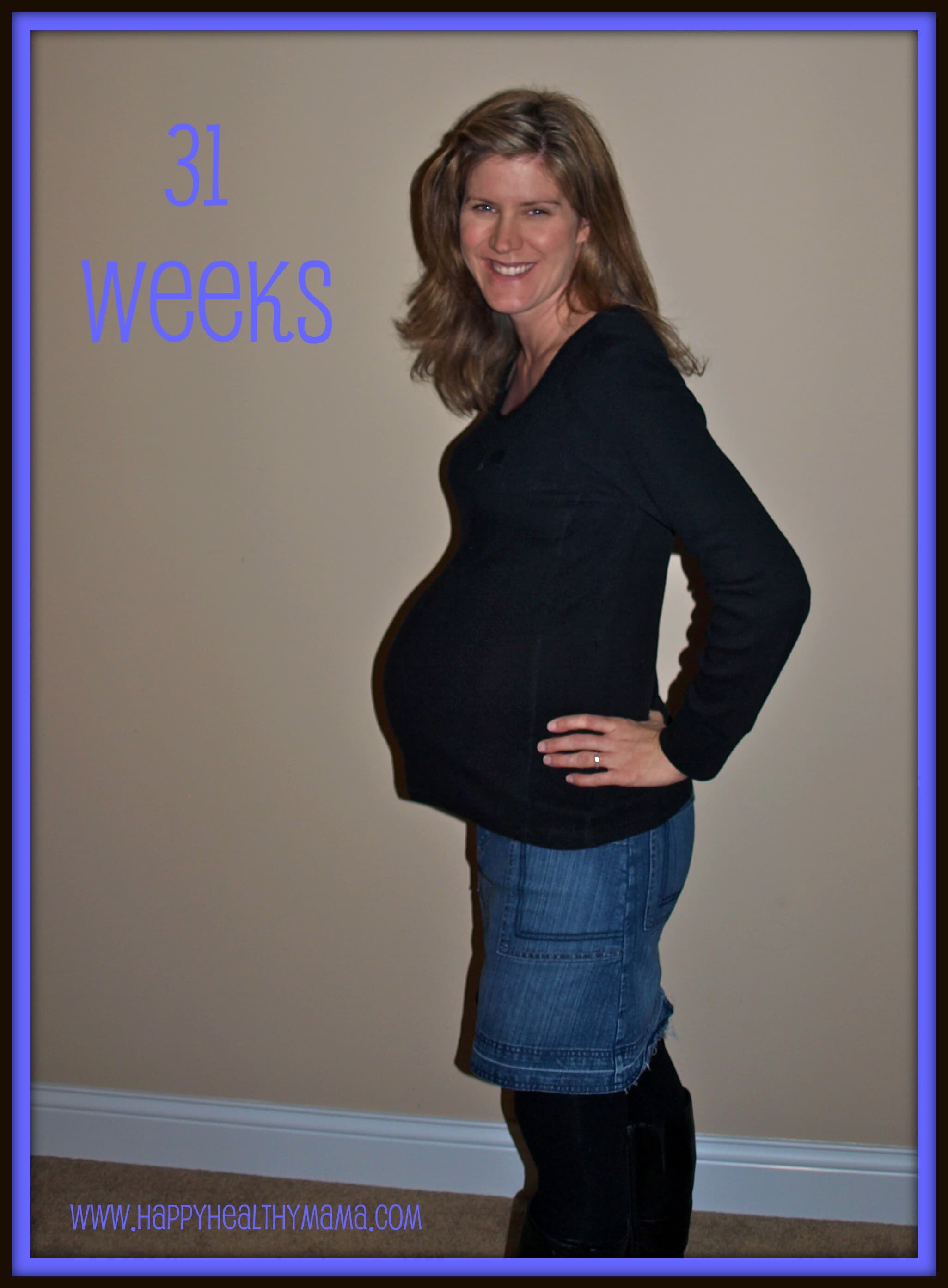 Weight Gain: This week I gained exactly 2 pounds – I'm wondering if all my yummy shower food (aka good eats via my mom) added to this! What I've Been Eating: Shower food included: mini-quiche, mini wrapped hot dogs, mini meatballs, mini cupcakes (sensing a theme yet?) and more!
How I'm Feeling: Other than not sleeping well at my mom's house, I've been feeling just fine! How I'm Changing: There really hasn't been many changes this week, however, baby moves around SO much more!
John's Thoughts: With all the thought that went in to last week's post, I don't have much to add for this week. Baby-Related Accomplishments: Nothing too big in terms of accomplishments happened this week, but I'm trying to stay on top of organization as gifts came flowing in via mail. Subscribe to our newsletter to get updates on all our latest product releases, sales, and some free goodies! People think because they are taking a multivitamin that they are doing something good for their body. I am almost 29 weeks and I feel great except that breathing is getting harder with the baby pushing up on my lungs! It's expensive, but a nice alternative, and algae sourced…which is where fish get it from in the first place!
Our beautiful little prince, Eduardo Jonathan Saccone Joly was born April 9th 2014 at 13:12 weighing 7lbs 7oz. It's not uncommon for her continuous movements, which may feel like somersaults, to keep you up at night.
I'm trying to think of dinners that John and I had last week and my mind is just blanking on me.
My awesome sister Ellen, amazing best friend Caity, and super-star mom, combined their efforts and it was a fantastic shower! I will say that I'm glad to have the second baby shower over: it means that we're in the home stretch! I get mine at the Vitamin Shoppe (and am sure to check labels), but I'm thinking Amazon would be a better idea. I buy mine from Whole Foods but it looks like there are some alternative places to shop for it… Happy Pregnancy to you! Her arms, legs, and body are also filling out as she continues to develop fat underneath her skin, making those kicks and prods feel even stronger than last week.
Plus, I'm not sure we would have had room for it – my sister flew into the airport by me and we carted the three of us plus our bags to PA. And from this week, until two weeks before birth, he will gain about a half-pound every week.
Do I really want to expose my baby to that on a daily basis while he is developing in my womb?
Then, I whipped out my calendar and counted down to my December 22nd due date and sure enough, I am 31 weeks pregnant.