These two sisters from Philadelphia do everything together — even giving birth to their children at the same time! Yely Gonzalez and her twin sister Estefany, not pictured, gave birth to baby girls 15 minutes apart on Jan. Estafany wasn't due for several days… but as her sister was being examined, she went into labor.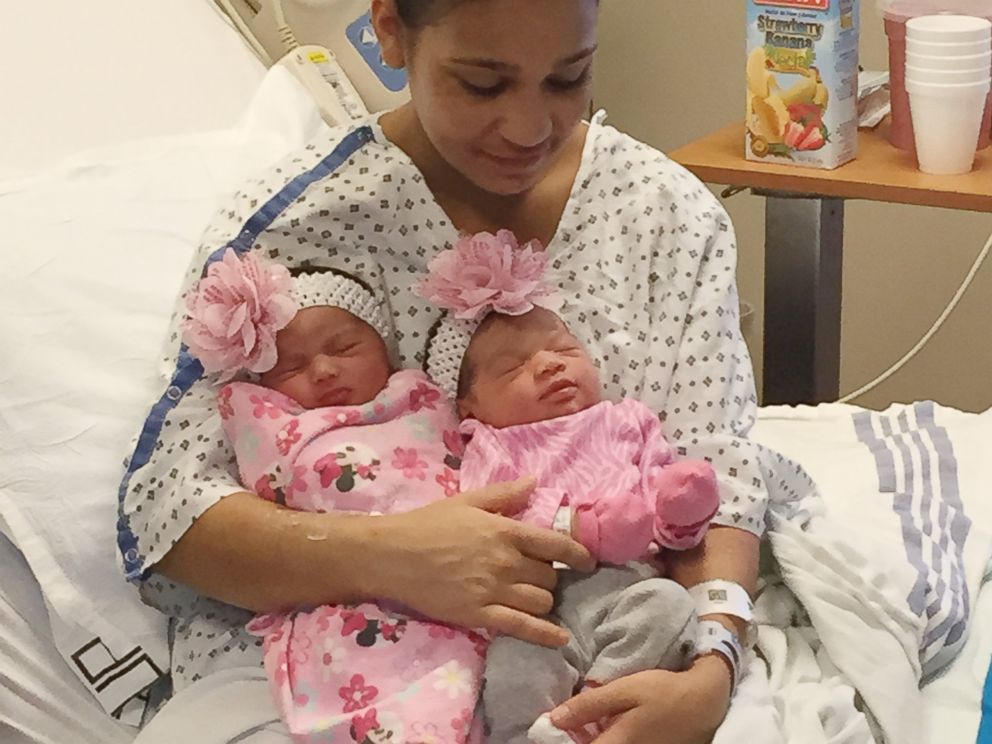 The girls' grandmother was kept busy running back and forth from sister to sister as the babies were welcomed into the world, they said. The near-simultaneous births weren't planned, the girls say, but they consider it a blessing that their babies were both born on the same day. The sisters, each who already have a two-year old, have always been best friends and only live a few minutes apart.
When they spoke to ABC News through an interpreter, they described a chaotic scene where older sister, Yely Gonzalez, began having contractions and brought her younger sister to the hospital for moral support.