Willowdrum Musical Creations - Fine All Wood Instrument Stands, Wooden Guitar Stands, Wooden Banjo Stands, Wooden Mandolin Stands, Wooden Electric Guitar Stands, Five Racks, Wooden Guitar Stand, Wood Guitar Stand, Classical Guitar Wood Footstools and much, much more!!
We specialize in the art of fine woodworking and provide numerous different types of handcrafted, wooden instrument stands for you.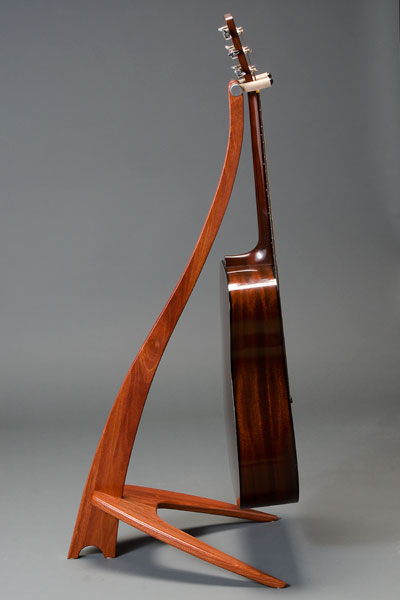 The line up includes: wooden Acoustic Guitar Stands, Electric Guitar Stands, Bass Guitar Stands, Banjo Stands, and Mandolin Stands. You'll find custom wood stands for the individual instrument along with wooden stands that hold up to Five Instruments.