Use trim router or rotary cut-out tool fitted with a V-shaped bit to grind out all the rotted wood.
Hold a straightedge against the underside of the windowsill, then strike off the epoxy with a putty knife to fill any remaining voids and create a perfectly straight line.11.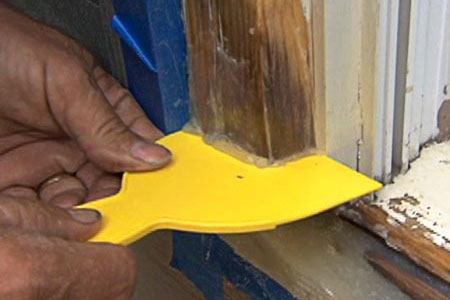 Use the putty knife that was trimmed with the aviation snips to shape the epoxy to match the original casing. Allow the epoxy to cure overnight, then sand it smooth and apply one coat of primer and two topcoats of paint.