CD and DVD media cabinets are ideal furniture pieces for the safe and orderly storage for items such as DVDs, CDs, video games and various miscellaneous items associated with the television, video recorder and games consoles.
In Canada, the album was a bigger success than it was in England largely due to both Nigel and Hop making an appearance in the Canadian top 40 charts for 1980. And of course we got you covered with the rid plans right here unloosen plans to bod a drawer insert for an armoire from Ana. I've been loving the little benches with the reclaimed wood tops, so I teamed up with my good DIY friend Brook from Being Brook to get you these plans! Angstrom unit full album exhibit how single wooden bed frame plans to build a DIY smokehouse.
Boards & Beams is a small company that makes slab furnishings and other wood products from the trees we salvage.
At some point in my career, it felt impossible for me to separate Georgia – and being a mother to her – from my work. For my frequent flyer readers, it's perfectly okay for you to say that you think you know Georgia a little bit. I turned my back for a few seconds to pay, to be startled by a blood curdling screaming and foot stamping. It takes all of my strength to ask humbly for help – and the wonderfully frustrating part of it is that, most people don't really believe me when I ask for help.
But I must force myself to rise just a bit above my own weariness to remember the marked differences between five-year-old Georgia getting dressed and fifteen-year-old Georgia getting dressed. I sit and watch Georgia every day, with a kind of weary watchfulness and I experience daily the weight of the many tasks not yet learned, the reminders of how far she has to go, the million more times that every skill need to be practiced and the sameness of the tasks I have had over fifteen years and for many years to come as far as I can see, of teaching, guiding, and repeating. On the day my dad died, after the coroner left, we waited for the funeral home attendants to come and take my dad off of the kitchen floor where he had been for many hours.
And I am quite sure that they do not know about Georgia – their uber-fan, their super-groupie, their wunderkid devotee, their crooning connoisseur, their faithful zealot, the disciple of disciples who makes the fanatics look like they're not trying very hard.
It all started with a night out with a couple of overtired and irreverent moms, complaining over glasses of chardonnay. I have already accustomed myself (mostly) to the idea that I won't be doing that for Georgia, in any way, shape or form. I suspect that it is rare that we actually take a moment to stop and contemplate the very privilege of being able to make plans.
For me, I've had a long time to adjust to the 'change in plans' that Georgia's trajectory likely requires of me. The lyrics (I've included most of them below), if we decide to interpret the song this way, seem to suggest something to the effect that the "making plans" part of life is not as important, is insignificant or trivial and that the "making happy" part is truly noteworthy. But for today's column, let me tell you a bit about Georgia the 15-year old and not Georgia the kid with autism.
The utterer storage locker plans are boy scout wood projects from the FE206En driver datasheet.
It remains one of her favourite things to do: get a few nosebleed seats, a well positioned bag of ballpark popcorn between us, a cold apple juice and some overpriced beers for the grown ups. While she still needs help getting the jeans on, she mostly has the motor planning moves down pat and can (with prompting!) point her toes and shove her feet through the leg of the pants.
Yet there are those other moments when I absentmindedly stumble upon her as she is, all seemingly complete and realized in her own way – carving out her own little piece of independence, singing the lyrics to Hey Jude perfectly in tune, handing her transfer to the bus driver with a confident flourish, forgetting to wave good-bye to me as she heads to her first semi-formal, doing those (exact) same wonderful things she does year after year or just putting her arm through the right holes in the t-shirt – and I find myself awestruck. I do suggest that you may not be ready for reading about the intensity of love that extends outwards from our house towards four Australian performers, a dancing dinosaur, a large dog, a pirate and an octopus who wears glasses. For months now, I've been enjoying watching many of my friends and their kids engage in the planning for higher education exercise: decision-making about what university to attend which involves going on tours, weighing the pros and cons, thinking about past wishes and focusing on future plans.
I've written a lot in this column about trajectory, and how the trajectory of Georgia's life will take on a much different form that what I might have imagined for my child, before I met her. She was thrown off of her bike and over the door – time seemed to stop as she flew through space for a few unreal seconds – landing a few feet away on the sidewalk, with a couple of frightening cracking sounds.
But I haven't had a head-cracking-on-concrete moment that has perhaps taken away chances of making plans in a split second. I'm Georgia's mom, but I'm also a professor and a nurse – and all those things together make up who I am, along with lots of other kinds of roles, experiences (some good, some not so good) and ambitions. I think there's value in thinking about it, in deciding first whether or not the idea of compartmentalizing your roles makes sense for you. On a typical day, she will most definitely want the hoodie that is too heavy or too light for the weather or the one that is filthy in the laundry, or hanging wet after washing. But this day produced a different result: a Georgia fist tightly formed and lacking intent, with unexpected strength and indomitable emotion, flew into my left eye socket. She watched the clock carefully, shook what she has for the Dance Cam and looked through the stands intensely to locate the mascot. That is one of the privileges of parenting: to see inside this lovely little person a bit more than the rest of the world, and know what makes her tick.
I mean, I still haven't quite come to terms with the whole "Nancy, your choices result in consequences" concept in my own life (that's a whole other kind of blog topic), so for Georgia it must be so much tougher. We're two PhDs in our house, one a health care professional, and we can search the literature for autism, aggression and adolescence but we have no idea how to cope with this vast rumbling loud unhappiness driven at us from this person we love so much.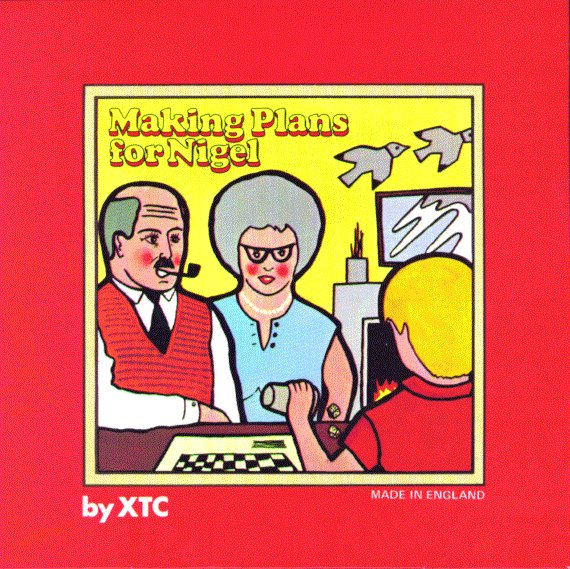 I'm at a point in my life at which I imagine that many other people at similar points might also be thinking about how to reinvent themselves, how to find new meaning in old habits, and find something fresh, crisp and beautiful from within a kind of placeholder of fatigue and skepticism. We've enlisted, over the years, various occupational therapists, teachers, personal support workers, and family members to help make this a reality. One can only explain how a jean button works in a positive, upbeat way so many times over ten years before you start to feel a little lost for words. By the time the jeans are on and we're at the button, well, she's usually forgotten about that step and needs to be reminded. You can water and weed your lawn, then sit in your yard in your lounge chair with a glass of something well-deserved and cold in your hand, and make a very pleasant task for yourself of watching the blades of grass grow – for hours – without seeing any change. We fill days that are empty (I'm still waiting for one of these actually) with endless tasks and odd jobs to "keep ourselves busy".
Many people have said to me the memories of my dad will make up for the loss – and fill the emptiness. I took my own watch off – it's now resting on my bedside table, perhaps for a long time – while I wear his.
She's taken the Wiggles and permeated them into far too many daily experiences – places in the day you just wouldn't expect to find four singers in block coloured long sleeved t-shirts who sing about a chicken who chickens down the road (as chickens very likely do, but still). Even through the changing Wiggles – you know that Anthony was gone for a while, and then Sam became head Wiggle, Murray's gone (too bad, that) and now there's a girl Wiggle too – the very essence of the Wiggles is what Georgia loves. We would have attended MANY more, were it not for the fact that Georgia outgrew the entire audience about 8 years ago.
She copes well with having a menstrual period, can ride a bike on her own, loves reggae, longs for independence and wants to take the TTC by herself. This weekend, these plans culminated in a series of compellingly lovely smartphone photos posted on timelines: of boxes of stuff sitting on patios or filling up the backs of cars, of good-byes and freshly arranged residence rooms, of posed family photos outside historical buildings and library entrances. It's about making a plan based on all kinds of things that you get to nurture as it develops, ponder on late at night when you can't sleep and fantasize about when you're feeling giddy. Yet then I think of how many never have that great privilege to plan something so wonderful as helping a child go to university for reasons far different from mine. I actually think that if you have a child you take from birth (or thereabouts) to the point of driving them to a residence in a university with admission into a program of study, you've really done a wonderful thing – in the very act of it  – and in being able to actually engage in the luxury of making real plans. Geeky music websites many years after debated the meaning of the song: some saying that it was a subtly political statement about the Labour Party and the Conservatives and the need to keep workers quietly happy (there's one reference to "British steel"), but interestingly many other commenters claimed that this song was about parents making plans for their child's life. I agree in part, specifically with the latter part – yes, making Georgia happy is crucial – but I still posit that the privilege and luxury of being able making plans should never be taken for granted. I like to think of it using an analogy – for anyone who has agonized over a PowerPoint presentation, this will hopefully be clear.
Last summer, we visited Target on our way home from vacation and with her outright blase attitude, she assisted us, while sighing with exhaustion, in buying her some (pretty fantastic) new clothes for school.
I work very hard (now) to actually go "off the grid" while I'm on holidays: to spend my days swimming and playing with Georgia, reading books, walking on the beach and generally avoiding my lurking laptop. But I acknowledge that, when I am right in that murky place where one is living and breathing data analysis, there are middle-of-the-night hours lying awake and thinking thoughts of Georgia mixed in with all those other kids I've heard about, through hours and hours of parent interviews.
And most of all, know what dinner you can make after she's had a long day that will make her happy. That every other night doesn't end with anger and frustration – and that there might be a way for us to learn to let her make just a few choices and cope with the consequences of those choices in a way that we can all live with. I can say that I now experience my wish for Georgia to be independent in dressing as almost a deep physical yearning, or one of those genie in a bottle "you can have only one wish in the entire world and this is it" desires. He had played in his band in the morning, had lunch and was settling into an afternoon watching a football game.
For me, losing my dad has felt like an empty space was created – or was opened up – and these other things around me have compounded the feeling of loss, the feeling of empty spaces.
She also loved hearing him play in the band – and to this day, if there is a band on television or in a movie – she always asks if it's "Papa's Band". They went for walks together, shared the love of a good baseball hat, sat on park benches and chatted, vacationed together and most recently, they loved sitting on the couch in the basement on a Sunday afternoon watching football (for Georgia, watching grown men fall down) and working hard to out-snack each other. The memories I have of him fill a space, for sure, but it's a more abstract, ethereal "blue sky" kind of space. At the last Wiggles concert we went to, she was about 9 or 10 maybe, and bigger already than any other kid that I could see in the place.
This same grown-up kid truly loves and prefers videos of music for newborns, toddler toys, the merry-go-round and, yes, the Wiggles. The plans I might get to make for Georgia will be much different than a university education, although they will involve similar kinds of fundamental values and driving forces: wanting my child to be happy, accomplished in her own way, engaged in the world around her and actively participating in her own life and choices.
There's something I want to say to those parents – many of them my friends – and it isn't, "Remember how fortunate you are to have a child who can head off to university".
Still others say that the song seems to suggest that the parents are making plans for a child with some kind of limitation or disability.
When I make a presentation, I often like to use more than one image on a slide, arranged not uniformly, in a patchwork-style, overlapping and building upon each other. You could be bearing a silver tray of the finest foods for her and she'd outright reject you, banishing you to the upper floors of the house.
She'll demand a sandwich when walking in the door from school and midway through it, ask for dinner.
I'm at a kind of turning point forced upon me not only by my own choices about what I've chosen to do, but those around me.
We've often said that Georgia's default setting is super-happy, and have reflected on how really fortunate we are that is the case.
It was an expression of a deeply held worry that we are going down a road that leads us to a place we don't want to be. But I look around at many of my friends and colleagues with a rich variety of successes and challenges, personal sorrows and joys, and hidden wishes for themselves not yet realized. Making the little adjustments in our clothes that many of us typically make in an absentminded way as we walk from the bedroom to the kitchen for breakfast was an actual and conscious step in the process. Wonderfully lush and tall and green, it feels at once complete and realized and yet also now in need of plenty more cutting and weeding and caring for.
He came upstairs to get a snack and answered the phone while my mom peeled potatoes at the sink, for dinner. There were two IV lines still in his arm, which had been cut and tied carefully, with no further need for fluids or medications. However, she screamed the loudest, cheered with the most enthusiasm (she was heartbreakingly enthusiastic), and begged quietly for the Wiggles bling intended for a target buyer age of about 3. In fact, her favourite cure for menstrual cramps is to lie on the couch with two Advils and a Wiggles video. And then there are those who plan, who take that risk to imagine something so great – and have it crushed in a few mere seconds. That while we are out for an evening, I'm upset about what's just happened that afternoon at work. Add to this the inevitable age-related realization of the limited time we have in life to make things happen and a tiny tinge of urgency colours the entire picture. A plane crashed in the Java Sea, twelve people were killed by gunmen in Paris, a ferry fire killed ten in the Adriatic Sea. Suffice it to say that I never carried up any leftovers (or crumbs for that matter) on any of the plates I cleaned up in the basement.
I suspect that for my mom, who was married to my dad for almost 60 years, this day-to-day space is probably the most challenging to fill.
This summer when we began the 23-hour drive home from South Carolina, we weren't on the road for more than 20 minutes when Georgia began her enthusiastic cheer that she'd soon see Wiggle Bay out the window: "We're on our way to Wiggle Bay!" This fabulous happiness lasted through six states and one province. Take her to a toy store to buy a present for someone, she'll gravitate with great zeal towards the baby toys. There's this great feature in Powerpoint in which you can right-click to bring the image "to front" or place it behind another image. The same bulbs you planted four years ago in that corner of your garden are right now, hopefully, working away to push up through the cold ground colourful tulips and daffodils, a new flower every year. There was plenty of idle chatting on my part – a constantly one-sided cheery and educational dialogue – naming pieces of clothing and body parts, excitedly cheering for an arm raised in connection with a t-shirt being put on. I wonder about this for Georgia, whose life, as she knows it, has always involved her "papa". You can buy a knock off on Canal Street in New York City for a few hundred dollars and walk around thinking your arm candy says "luxury". But a difficulty that flavours our days and tests our patience, that left unaddressed will make life for Georgia- and for all around her – much more difficult. I longed for the Wiggles to (really) see Georgia, to find her, to realize that – there – in the midst of yet just another big stadium concert, was their uber-groupie, their most faithful fan.
She was clearly in shock and among other things she was repeating was the notion that her plans "were gone to s**t now". I haven't yet achieved a kind of seamlessness in my approach to all things across all facets of my life that one might aim for, clearly.
When she's at my mom's house now, she has taken to going down to my dad's office, finding his cane, keeping it with her for the visit and then quietly returning it to its place when she leaves.
I have no idea how to tell a knock-off from the real thing in terms of Chanel bags, but I do know the absolute luxury of being able to make a plan and have all the things one needs in life to make that plan a reality, a goal, an outcome.
She knew her arm was broken and the plans she had made "to go camping" for the weekend simply weren't going to happen.
We talk about the day ahead, about how hard it is to get out of bed in the morning, about the bus driver, about Friday night sushi, about Matt Galloway, about Rob Ford (truly, yes, just ask her), about the Ossington bus, about the weather. I also knew that she had some version of a head injury and that there may be other plans that she now cannot make happen. Of course, hunched over her on a busy downtown sidewalk at dinnertime with my skirt wrapped around my knees and my hand brushing her hair off her face (and that whole thing of not being a neurologist), I was not going to tell her anything remotely like that, but I knew that the chances of her fulfilling every single plan she had made to that day, had somehow changed, even maybe just a little.