This trellis lets the dewberry grow up instead of out, and now I can control where I want the dewberry to grow. Made of local cedar, the trellis fits well into the natural settings I'm trying to create.
This trellis will be for the Berlandier's Trumpet, which also suffered a bit from the dogs until we provided the trellis as protection.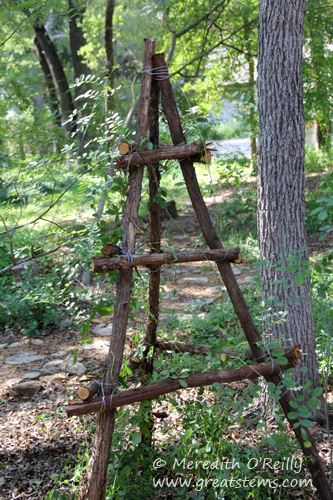 To show you a full vine on a trellis of this type, check out this lovely one at the Wildflower Center. I like the natural simplicity of your rustic looking trellises.The tripods fit right in under the trees, and the ladder style trellises have a casual look against the brick.