If you are new to building, read through the GETTING STARTED section and other articles found under the BUILD tab in the menu on my site, it has valuable information about how to get started, tools and techniques.
If you aren't using a pocket hole system, use 2" screws and glue to construct the frame, be sure to countersink, and then attach the frame to the Table Top using 2" Finish Nails and glue. This will act as a stop when the legs are un folded and the table is in the upright position.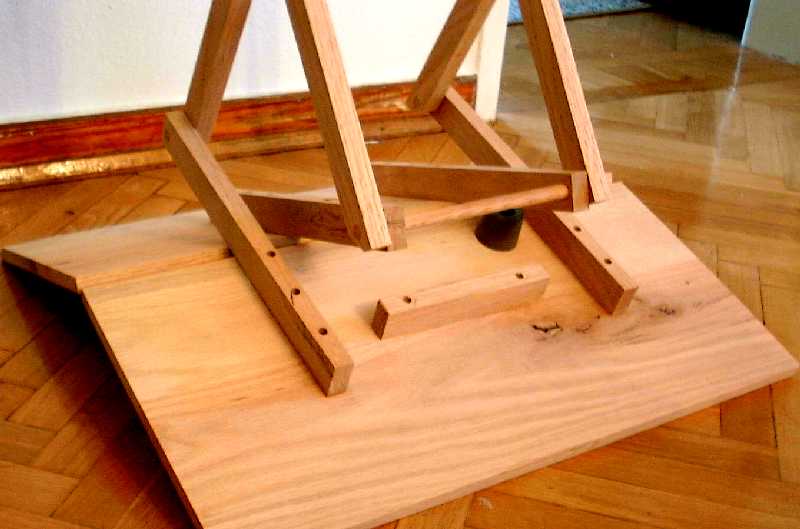 You can see how this will look in the image below and frankly I think it adds to the appeal of the table…adore! I also think this would make an incredible craft table or portable conference table, even a great place to dine outdoors! You can create a 10 Degree Bevel using a table saw, circular saw, even a jig saw or hand saw if need be (I suppose if you were diligent, you might also get the job done with your sander if none of the tools mentioned are available to you) and you are simply trying to give that top edge of the top stretchers a flush method of stopping so that the legs are slightly splayed as you see in Loren's finished pictures.