Lattice shows staples on the back, so first decide how you want to orient the outward-facing strips—horizontally or vertically.
Screw back stops to the top and bottom frame pieces to lock in the lattice; save the side stops for Step 16.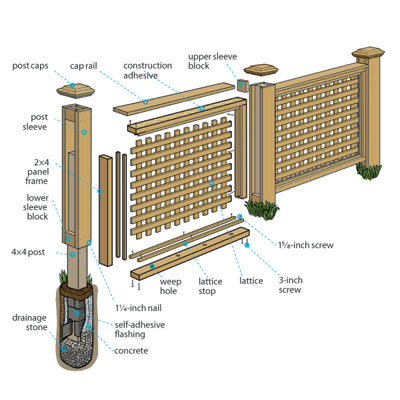 For the lattice panel stops, you can safely rip up to three from each 1x6 common cedar board.