What I was also thinking of taking Chris S.'s idea of building a lid for the self so it would be enclosed storage, but decided against it since it seems it would be to short of a cubby to place planes in.
He just called me to tell me he sifted through what was left and found 15 more board of QS white oak and 4 boards of spalted maple that I can come pick up for 100 bux. I am not sure you can see it in the pic, but I used a chamfering bit in my router table to complete the chamfer.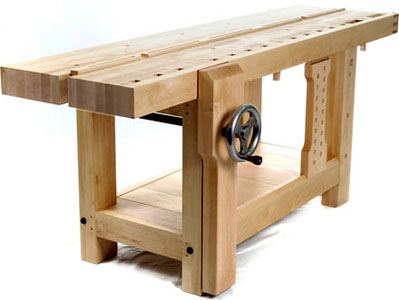 COmpleted the drawborded mortise and tenons, and have just placed the front long stretcher in for the pic. I was conflicted about the placement, as in the plans I got from Jameel, the self is level with the top of the strechers. It is all kiln dried, and since I wanted to do some mission furniture I decided I couldnt pass it up and I will be picking it up today.
Hopeing that my wife will skip the gym tonight and let me have a woodworking night since all I have done today.