Working on Charles Brock's Maloof-inspired walnut rocking chair kit from Highland Woodworking. I followed the video instructions to saw the pieces of the seat and my next step is to glue the seat together and start shaping it. Watch the video carefully all the way through and then when you start working, you will have to sort out the parts of the video you need.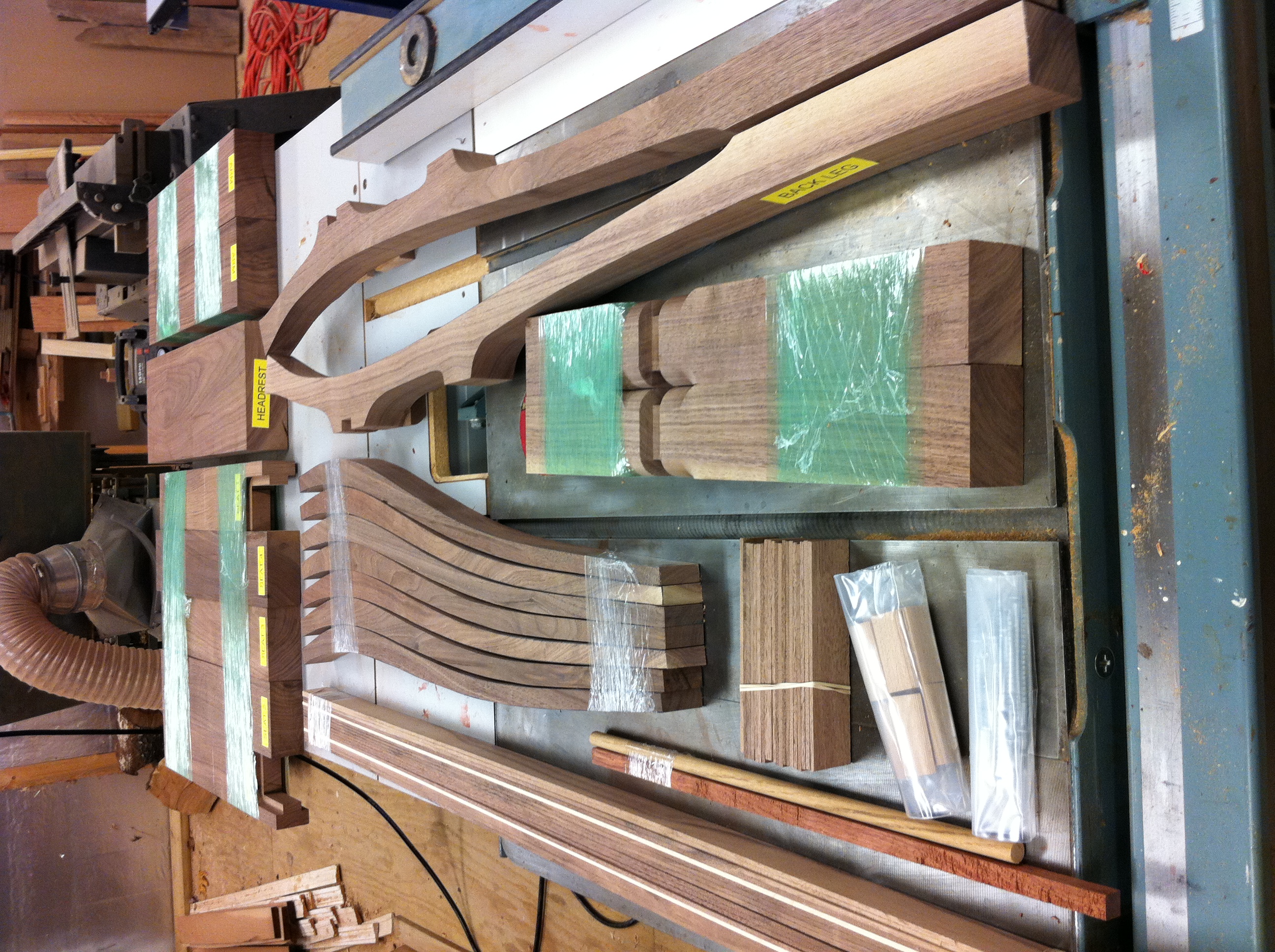 Before you start any step, go watch the video, read the book, and the instructions again, and then do the next piece.
Since I picked it up from the store last week, I got it home and started pulling the pieces out of the package. I found after I watched the video and got ready to start on the kit that the things, which initially looked the most difficult in the video, were already done.