In NYC last week one of our favorite eco-friendly toy companies, Sprig Toys introduced their new 2010 Collection. Targeted at kids 1+, this new collection of toys will include Sprig Eco-blocks, a Shape Stacker called Shake 'N Stack and a 4 in 1 Sand Truck that comes apart to feature a shovel rake and sand container. For newborns, IKEA presents some soft Toys in different shapes like animals, balls, balloons and more. I spotted this charming collection of wooden toys from Noli Noli at this week's New York Gift Show.
Winning the Specialty Toy of the Year award for their Captain Owen's Dolphin Explorer Boat, the Colorado based company showed their new toddler line, new characters and some exciting stuff that will be launched later this year. The sawdust used to make these toys would normally be incinerated, but instead Sprig mixes it with recycled plastic to make a product that should last for years, if not decades.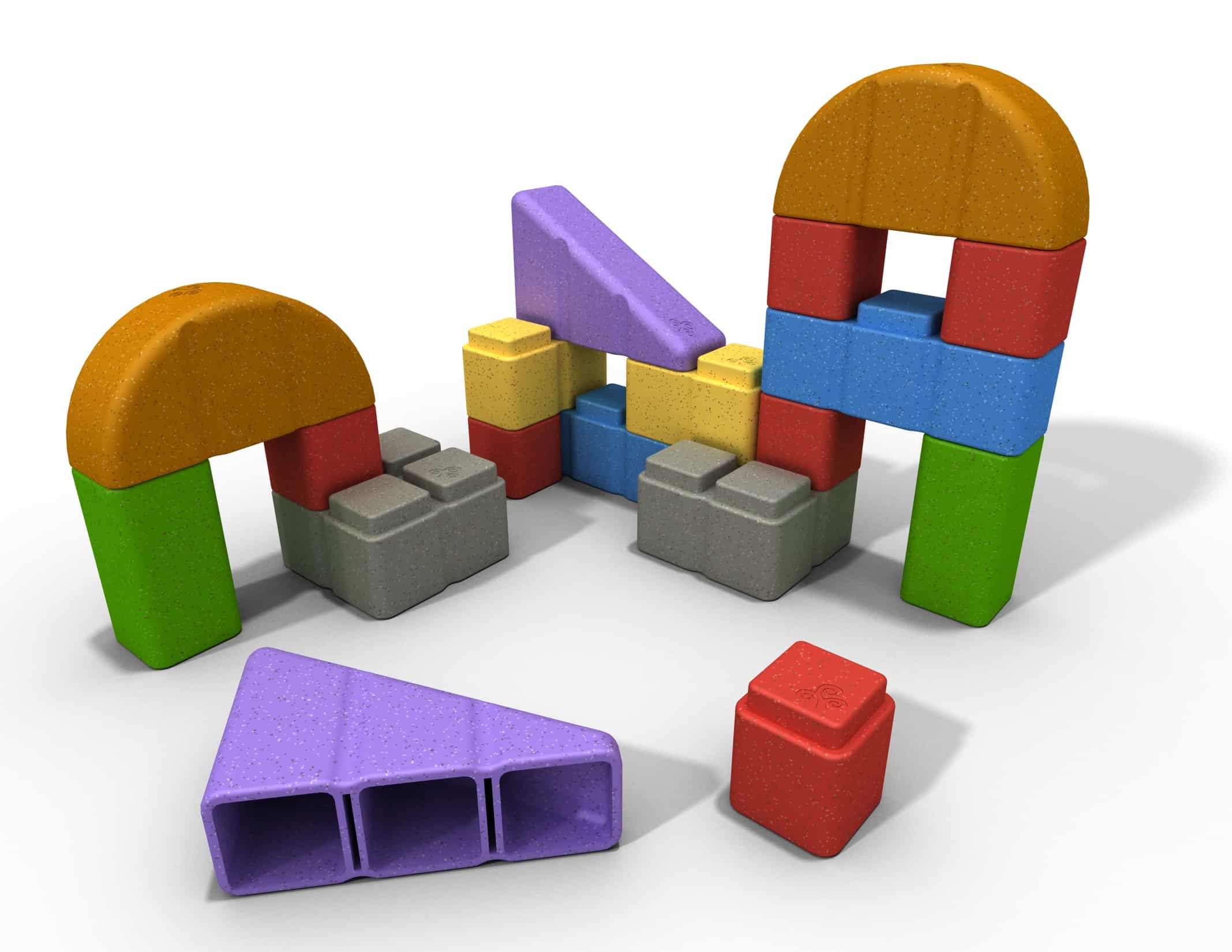 Toys are an essential thing to buy for your baby, because babies need to find lots of stuff around them to play with. Another one is a play book that is also a soft toy that is playful and includes various motifs, sounds, and activities that will be very fun for your baby and also stimulate his senses. One of the toys is a toy cart that the baby fills with various blocks of different shapes to make them all fit in it, and other toys need logic and thus are very useful for your baby. Handmade in Queens, New York by designer Ken Como, this new line of solid wooden toys includes a retro racing car, rattle, robot figure, and bathtub boat, made of all natural materials and predominately local wood from the New York area. For more simulation, IKEA also presents toys where your baby sorts different shapes or adds cups into a rod. The features of the characters and vehicles are created from wood's natural color  — no paint or finishes are used (just a bees wax, jojoba oil, and palm wax mixture for the conditioning).
Their new partnership with Wham-O will means that more toys will be made of materials that would normally sit in landfills. All toys come in vibrant colors and are made of the best materials that won't harm your baby. With just a few simple details (a cotton scarf gives the race car driver panache, while half-closed eyes make the boat seem sleepy), Como has transformed bits of wood into friends for babies and toddlers, and maybe even their parents as well. The strategic partnership will enable Sprig's eco-friendly specialty line to be offered on a greater scale and will give Wham-O access to Sprig's proprietary material Sprigwood™ – a durable, child-safe, bio-composite made from reclaimed wood and recycled plastic.