Thank you to those who attended our last event with Sir Jeremy Heywood on 27 November - some excellent discussions, looking forward to building on this engagement. The Public Chairs' Forum (PCF) exists to improve the efficiency and effectiveness of the delivery of public services in the United Kingdom.
Through a programme of unique and carefully tailored seminars and events, the PCF facilitates an environment for Chairs to identify best practice and work together to improve the delivery of public services. By drawing on the perspectives of its members, the PCF is able to provide information, advice and guidance to Government on the role of Arms Length Bodies (ALBs) in the delivery and reform of public services.
Membership to the Public Chairs' Forum is open to all Chairs of public bodies, regardless of their organisations' size or remit. Membership includes approximately 10 seminars and events a year, access to invaluable networking opportunities with other Chairs and key figures in Government, tailored support from the PCF Manager; opportunities to contribute and benefit from various research PCF projects aimed at supporting Chairs of public bodies in their roles. In the interest of openness and transparency, the Public Chairs' Forum will be producing its first annual report at the end of this financial year.
The start of this partnership marked the appointment of the first full time PCF manager, responsible for the delivery of PCF business.
The PCF is valued by Government because it is committed to improving the efficiency and effectiveness of public services and offers help and support to a sector containing many different types of organisations with a wide range of remits. The PCF exists to enable Chairs of public bodies to work together to improve the efficiency and effectiveness with which public services are delivered.
We offer an open environment for the sharing of best practice, contributing to the personal development of Chairs.
He is Chair of the Quality Assurance Agency for UK Higher Education (QAA), having previously been Chair of Directgv and The Learning and Skills Council, the organisation responsible for Post-16 education and training in England.
Dame Julie Therese Mellor, DBE was appointed as Parliamentary Commissioner for Administration and the Health Service Commissioner for England (Parliamentary and Health Service Ombudsman) on 3 January 2012. Dame Julie was a partner at PricewaterhouseCoopers and a non executive board member of both the Department for Business, Innovation and Skills and of the Green Alliance. Prior to her appointment as Chair of the Equal Opportunities Commission, Dame Julie was Corporate Human Resources Director for British Gas and has 20 years experience of human resources management in a wide range of environments, from the Greater London Council to Shell and TSB.
In 2006, Julie Mellor was made a Dame Commander of the Order of the British Empire (DBE) for services to equal opportunities. Dame Yve was appointed the first National Chair of the Consumer Council for Water on 1 October 2005.
Dame Yve was also appointed Chair of the NHS Institute for Innovation and Improvement from its inception on 1 July 2005 until December 2011. He was also First Secretary (Stockholm) with the Foreign and Commonwealth Office from 1981 to 1984 and was Principal Private Secretary to the Minister of State, Department of Employment. Rob has combined his consultancy activities with a number of non-executive roles in both the public and private sectors. The Prime Minister, John Key and Treaty Settlements Minister Christopher Finlayson will address the Iwi Chairs forum being held at Waitangi today.
The Minister of Maori Affairs, Pita Sharples will also provide an update and discuss the Te Reo strategy launched last year with the Iwi chairs. The forum which began yesterday has delved into a range of issues of significance to Maori which include oil and mineral mining, climate change, education, housing, Whanau Ora and a variety of other issues.
Our latest report, Mutualisation – an alternative model for Arms Length Bodies provides information and guidance on how mutuals could work in Arms Length Bodies. Arms Length Bodies: Alternative Models for Service Delivery responds to the Government's ambition to increase the efficiency, transparency and accountability of its public services.
So, rather than having to explore which parts are relevant to your circumstances, the Public Chairs' Forum has designed an application that will do this for you. It is a member led, exclusive information sharing and networking resource for chairs of public bodies.
He now runs his own healthy food company Big Thoughts in Food and Drink and is Chair of Indian food company The Spice Tailor. She is former chair of the Employers' Forum on Disability and of the Fatherhood Institute. He was Chief Executive of the Crown Prosecution Service from 2001 to 2007 and is Chair of the Refugee Council of Great Britain.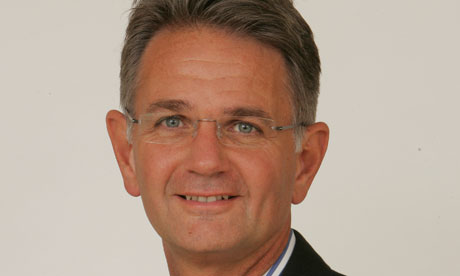 Mr Foster was educated at Devonport High School for Boys and at Pembroke College, Cambridge.
He was a Board member of the South East England Development Agency (SEEDA) from 2001 to 2007 and returned to the Agency as Chairman in November 2009.
At the University of Birmingham and Warwick Business School she conducted research on public management and governance in the fields of education, health and local government.
The exploration of alternative models of service delivery forms part of the Government's drive to realise the Big Society. Chairs of public bodies will want to take a positive, proactive and imaginative approach to the challenge to reform and reduce costs.
Following a review, a Management Committee was established and a Chair was appointed, which then led to a partnership being formed with the Institute for Government in April 2010. She is a former board member of the Commission for Racial Equality and the National Consumer Council. He was Director, Welfare to Work Delivery, responsible for New Deals from 1998 to 2001 and is a former Director of the Employment Service in the Department for Education and Employment. ALBs are urged to think creatively about how they might be able to deliver their services differently, both in the interest of improving the efficiency and effectiveness of their organisations and as part of the Government's philosophical drive for devolution. This report draws attention to the range of alternative models of organisation which Chairs should be taking in to account as part of this approach. He was Chair of the Surrey Learning and Skills Council from 2000 to 2007 and a member of the LSC South East Regional Council until 2010. This joint guide with the Institute for Government identifies the options that different ALBs could potentially adopt in the context of mutualisation.