This Raised Planter Bed is completely customizable to the size, shape and height you need for your particular space! Showcase: Built From These PlansI am so honored each and every time one of you fine friends builds from these very plans! Before beginning to build, always check in on my site to make sure you have the most up to date set of plans, I occasionally update and change the plans to make the building process easier or to allow for less expensive purchasing of materials!
Attach the Side Panels: Your boards should be pretty snug in a rug in your grooves and you may need to pound them down into place using a mallet. Attach the Front and Back: Do this in the same manner you did for the sides, use a mallet or something to hammer them down into place and add center legs if you need to increase the length of your bed beyond the length of one fence board. If you print out or save plans, be sure to check in on my site to be sure you have the most up to date set of plans, as I occasionally update things for ease of building or buying.
Since this will have an open bottom, you have no need to secure this any further than the legs already will by holding the panels in place with your groove. Feel Free to link to any of my plans so long as you provide an adequate link back to the appropriate post!
If you are new to building, read through the GETTING STARTED section and other articles found under the BUILD tab in the menu on my site, it has valuable information about how to get started, tools and techniques. Plans from this page are not to be used for commercial purposes or republished without the express written consent of Rayan Turner, The Design Confidential I hope to provide accurate plans, however, I cannot guarantee each plan for accuracy. The first image shown below is for corner legs, if you want to make this planter longer, you will need to add a center leg which should be constructed as in the bottom image for this step. If you plan to go longer than the length of one fence board, you will need to add center legs as seen in Step 1 and then double up the number of boards per side.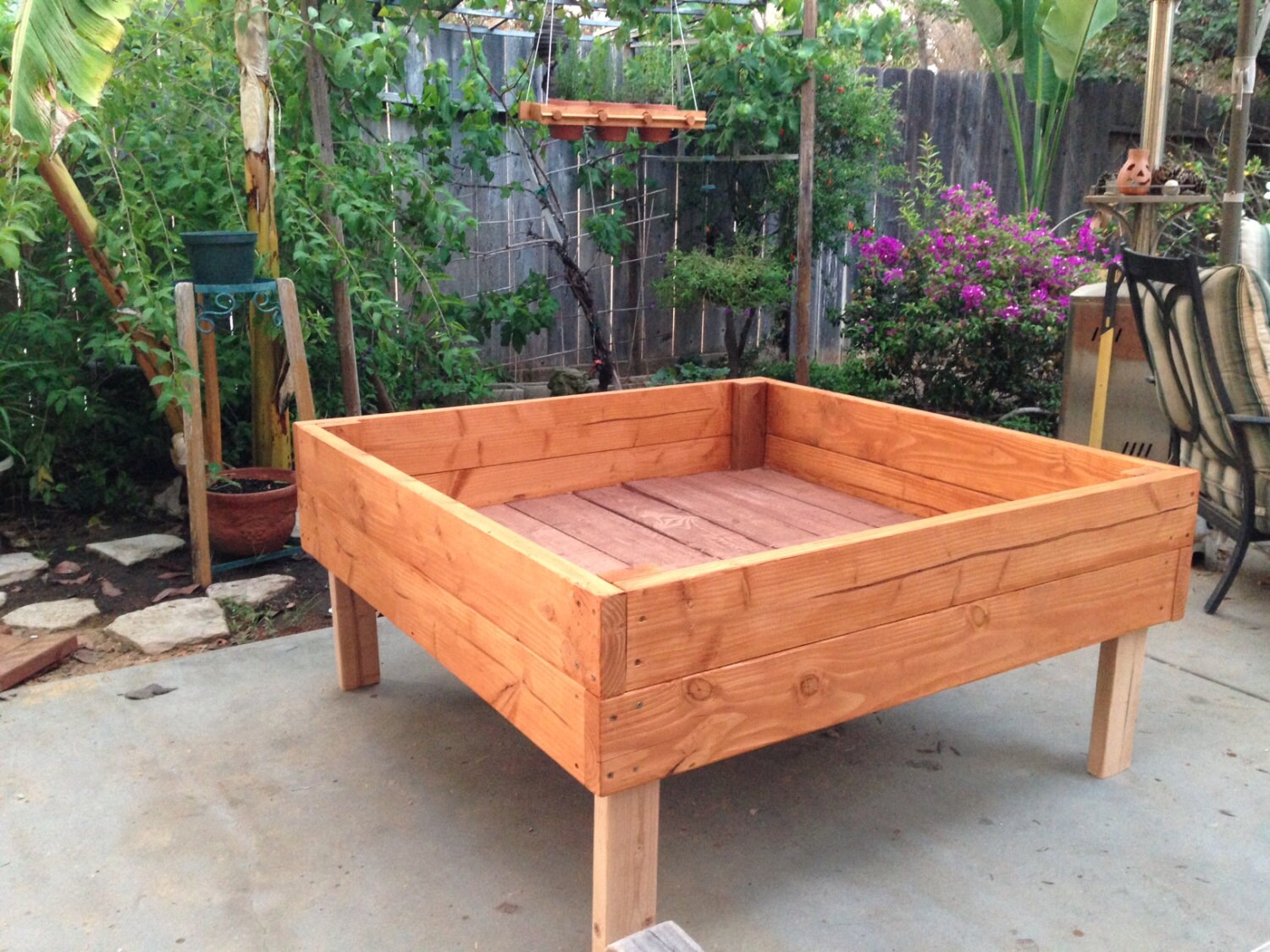 Not every plan that I post has been built and tested, so you are building at your own risk.
Each leg is sized in order to allow you to place your legs 6" below ground level and with 4 panels, but if you prefer to have the bed sit on top of the ground instead simply subtract the 6" from the length of your leg, and if you prefer to shorten the height of the bed overall, you can subtract that from the size of the legs as well.
Adhere to all safety standards and guidelines, and be sure you follow safety protocol throughout your build.
If you are unsure about whether you are building safely, run a quick online search for the tool or technique you are using, or contact me via email or post to the forum before you move ahead.