Lately, Steve Lodefink, one of my favorite broad-spectrum makers, has been making beautiful pinewood derby cars. Oh how it hurt when my mirror finish streamlined masterpiece pinewood derby car was beaten by an untouched block of wood painted to look like Mr. When I was a Tiger Scout (I think my first year even), I insisted on making my car without any help from my dad. In order to have the wheel wells but still fit over the track guide these cars have to be somewhat wider than the blocks provided n the kit… This is probably for some other league and not the Cub Scouts. By the way, they are coming out great!I remember reading once about some tricks for making the car faster, among them drilling out the wheel centers, lubricating with graphite, modifying the wheels to make them as thin as possible and mounting one of the wheels higher so it doesn't actually touch the track.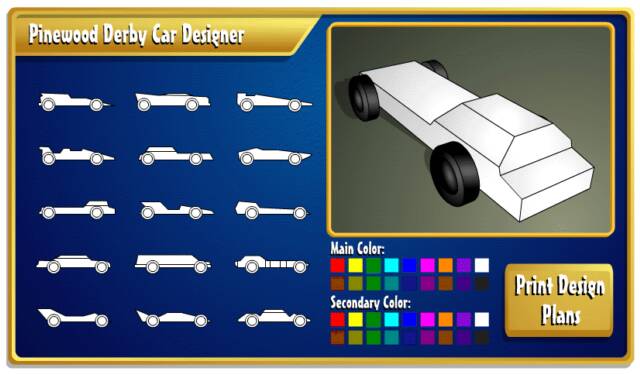 We will  just clean up and graphite the axles, and make sure that our cars weigh the maximum allowable weight and roll straight.
The Can Am car is MY car, and I will certainly go all out on painting and detailing that one. My dad and I made a nice-looking, though not as classy as these, Pinewood Derby car that had these lead fishing weights sticking out of the back in rocket engine fashion. Every year, the Scoutmaster of the troop overseeing the Derby for my pack would race (and win with) a fresh, untouched block of wood to remind everyone that to be competitive, getting the wheels on straight was job 1.
My theory is that the people who put tons of time into making the car *look* good often screw up the wheels and alignment.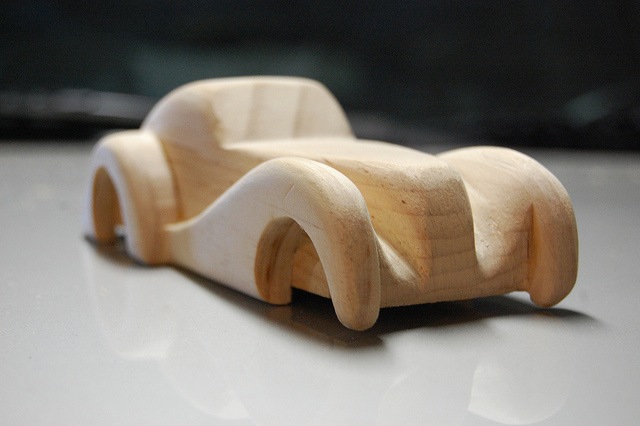 If I ever become wealthy enough to own a hobby business, it's going to be a slot car track. For my son's cars, I managed to go hands off (other than keeping his out of the saw blades) until it was time to mount the axles.