You may have visited London before, but this time you will experience it in true Oxford Club style. Through connections honed through years of hobnobbing in London society and business circles, we are able to open doors to locations not often accessible to the many visitors who travel to the city each year. Exclusive events and luxurious accommodations combine to make this visit to London truly unforgettable.  
Savor the pleasures of Europe's premier financial and cultural capital during this exquisite VIP visit to London with
The Oxford Club
Our time in London will include a special two-day seminar event – an "insider's look" into the best diversification strategies using fine art and rare tangible assets. Learn more about this enjoyable and often-overlooked strategy, which many are using to combat stagnant global markets and limited economic growth. We'll discover the best and most up-to-date strategies for profiting from rare precious metals, fine art, antiques, stamps and other real assets you may have never considered, but are proven to beat the stock market over time.
To help you craft a profitable and varied investment portfolio, we've arranged for you to meet with the very best investment and economic experts from England, Germany, Denmark, Switzerland and beyond.   
The trip will be hosted by Alexander Green, Chief Investment Strategist of The Oxford Club, and Fritz Satran, lifestyle expert and friend of The Oxford Club.   
Alex Green is also the Chief Investment Strategist for Investment U and Editor of
The Momentum Alert
,
The Insider Alert
and
The True Value Alert
. The independent
Hulbert Financial Digest
has consistently ranked his
Oxford Communiqué
as one of the top-performing investment letters in the nation. Alex is also the author of four national bestsellers:
The Gone Fishin' Portfolio
,
The Secret of Shelter Island
,
Beyond Wealth
and, most recently,
An Embarrassment of Riches
.   
Born and raised in Vienna, Fritz Satran founded AESU Travel in 1977 with the idea of increasing global understanding through travel. Over the years, Fritz and his staff have conducted high-end tours around the world for many prestigious groups and universities, including the Johns Hopkins University Trustees, the Baltimore Opera and, of course, The Oxford Club. Driven by a belief in the idea of travel with a purpose, Fritz specializes in creating unique and flawlessly executed travel experiences.   
One of our Oxford Club travel alumni raves about Fritz's personable first-class service: "When you travel with Fritz, you know that absolutely everything is going to be all right. As well as highly pleasurable! He is a wealth of information on all aspects of travel and as an Austrian living between Europe and the States, he has a unique perspective on global matters. He also happens to be great fun, and you'll enjoy sitting down for a coffee or glass of wine and discussing life with him and his team."    
WEDNESDAY, OCTOBER 4
Arrive in London
This VIP Oxford Club investment and travel program begins when you arrive in London. Private transfer on October 4 will be provided from Heathrow or Gatwick airport to the five-star Grosvenor Hotel. Located on Park Lane in Mayfair, this excellently situated landmark hotel is perfect for strolling past Hyde Park and Buckingham Palace, shopping on Oxford Street, and soaking in some West End glamour. Opened in 1929 and frequented by royalty and celebrities, the historic Grosvenor House and its luxurious guest rooms are a London landmark.   
Tonight, you'll enjoy a welcome cocktail reception and dinner in one of the hotel's private dining rooms. With true Mayfair luxury, classical proportions and artwork to match, these intimate Grosvenor dining venues are the perfect location to greet old friends, meet new ones and begin our time together. (Cocktails and dinner will be included.)    
THURSDAY, OCTOBER 5
Half-Day Seminar * Thames Lunch Cruise * Auction House
or Gallery Visit * Free Evening
Your host for today is the Club's Chief Financial Strategist Alex Green. He will be introducing our program with a look at the U.S. response to Brexit and how he views European investments and currency plays.   
This morning, you'll meet with some of London's finest financial experts. First on the agenda is a meeting with
Charlie Morris
, financial television news analyst, global asset strategist, Investment Director of the
Fleet Street Letter
, and Chief Investment Officer of Newscape Group.   
After a career as an officer in the Grenadier Guards, Charlie spent 17 years as the head of Absolute Return at HSBC Global Asset Management, managing more than 3 billion pounds in client funds. Charlie helped both protect and grow the wealth of scores of wealthy investors. In fact – and keeping in mind that past performance is no guide to future results – between 2003 and 2015, his fund made a cumulative return of more than 100%.   
To be blunt, what Charlie Morris doesn't know about the financial markets just isn't worth knowing. He knows how to succeed in the financial world. And now he's sharing that insight with
Fleet Street Letter
readers.   
He's known and respected as a specialist on gold, cryptocurrencies and momentum investing. In fact, he's made more than 200 appearances as a guest expert on various financial television programs. In short, he's not an "armchair pundit"... he's a battle-hardened investor with real experience making money in the financial markets.   
You'll also hear from
Tim Price
, manager of the VT Price Value Portfolio, and
Robert Vrijhof
, vice president and head of the portfolio management group at Weber Hartmann Vrijhof & Partners Ltd.   
Tim graduated with a B.A. in English language and literature from Christ Church, Oxford University in 1991, then entered the London financial scene as a bond salesman. After working at Paribas Capital Markets and Merrill Lynch International, he helped found the award-winning investment management department at Ansbacher & Co. in 2001. He then moved to Union Bancaire Privée (UBP) in London, where he was chief investment officer of global strategies, helping to manage more than $1 billion in an absolute return program for institutional clients.   
Tim currently works as director at Price Value Partners, a U.K.-based asset management firm. He is also a regular contributor to
MoneyWeek
articles and Roundtable discussions. Tim runs an investment advisory service,
The Price Report
, especially for
MoneyWeek
readers – giving individual investors the chance to hear the very latest views, insights and specific tips from top-level city investors and professional managers. His book,
Investing Through the Looking Glass: A Rational Guide to Irrational Financial Markets
, was published in November 2016.   
Robert Vrijhof is the President and Senior Partner of Zurich-based WHVP Ltd., a Swiss portfolio management service that he co-founded in 1991 and leads together with his partner René Schatt. WHVP investment accounts starting at a minimum of US$ 250,000. The partners currently manage approximately 130 million dollars for investors from across the world. Both Robert and René share a specific focus on American clients with whom they have over 25 years of experience of working with. WHVP is therefore registered with the SEC in the USA to allow them to freely work and deal with their American clientele, both from a long-distance as well as on a direct face-to-face basis. From an investment point of view and in line with both their ethoses, the company follows conservative principles of investment diversification and asset protection.   
With the view to offering their clients long-lasting and personal relationships, the partners focus specifically on currencies worldwide and investments outside the realm of the US dollar in order to find strong high yielding currencies and stocks alike which are listed on stock exchanges worldwide excluding US markets.   
A keen biker, be it straddling a mountain bike or his treasured Harley Davidson, Robert looks back on an extensive banking career that took his beginnings in 1978 with Union Bank of Switzerland, where he worked his way up within the international securities trading department. Following that, he moved on to Credit Suisse where he held a senior management position within the foreign stock exchange trading section. In 1987 he accepted an offer to become a portfolio manager at Foreign Commerce Bank, where his extensive knowledge of that subject matter soon saw him rise to the position of vice president and head of the bank's portfolio management group. Four years later and backed with the wealth of his experience he finally decided to become independent and co-founded WHVP with which he has built a successful enterprise over the past 25 years.   
Robert has been a member of the council of experts of the Sovereign Society, holding talks about Swiss Banking at their worldwide seminars, since 1998.  
After the seminar, you'll enjoy a leisurely Thames River lunch cruise on your
private yacht
, the M.V. Edwardian, the epitome of classic elegance and style. You'll have sole use of this lovely watercraft, whose light airy interior evokes the atmosphere of a private West End or city club. Built in 1985 by Sir Richard Branson, billionaire owner of Virgin Atlantic, and annually refitted to exacting standards, the Edwardian is a vessel where simply no expense has been spared in interior design and furnishings.   
When the sun is shining, the vast open upper deck uniquely allows all guests to enjoy the breathtaking views of London, glass in hand, before they sit down to lunch. Within the saloon, wooden paneling, deep, sumptuous carpets and brass fixtures and fittings provide a warm, welcoming atmosphere. You'll enjoy a gourmet lunch while cruising along the waters.
After disembarking, you'll be able to choose your next activity. You could decide to join a small group going to one of London's famous auction houses. Who knows what art or collectibles might be on offer? Our local experts will lead another group on a shopping expedition in fashionable Knightsbridge, and yet another group will head for an undiscovered gem – the Courtauld Gallery, which houses an amazing collection of Impressionist and post-Impressionist art, yet is rarely visited by tourists.   
You'll have a free evening to enjoy one of London's many fabulous restaurants or take in a West End theater show. (Breakfast and lunch will be included.)    
FRIDAY, OCTOBER 6
Half-Day Investment Seminar * Museum Visits
* Evening Concert * Small Group Dining
Today is all about heritage. You'll spend quality time with a panel from Stanley Gibbons Heritage Investments getting a unique insight into assets that have stood the test of time. Then you'll enjoy lunch at Rules, London's oldest restaurant.  
With a distinguished heritage dating back to 1856, Stanley Gibbons is the world's longest established and most famous rare stamp business. Its world-leading experts seek out authentic, high-quality material often of extreme rarity and value for clients, allowing them to secure little "time capsules" from history. It is this expertise and adherence to quality that allows the company to offer a lifetime guarantee on all its rare items. It is the only business in its market able or willing to offer this assurance.  
With the addition of Baldwin's coins (established in 1872), it now offers rare coins from around the world with the same authority that it offers rare stamps. You will gain exclusive insight into both asset classes in the half-day seminar.  
Based opposite the Savoy on the Strand, the traditional home of stamp collecting, the Stanley Gibbons HQ is a "mecca" for those in the know about rare stamps or coins – or for those who want to be. The flagship store holds the largest combined coin and stamp stock available anywhere in the world, with more than a million heritage treasures available to browse and purchase.   
The half-day seminar will allow you to see, hold and discover treasures from the past – beacons of global communication, catalysts for socioeconomic development or tokens used for political capital. Then, to gain a unique understanding of these heritage assets, you will hear from a panel of speakers. These will include experts from Baldwin's coin department, from the Stanley Gibbons philatelic team and, importantly, from Stanley Gibbons Investment, which has been dealing with high net worth individuals and wealth managers across the globe for more than a decade.  
After the morning seminar, Stanley Gibbons Investment has graciously offered to host The Oxford Club for lunch at Rules, the oldest restaurant in London (
pictured at right
). During the year Napoleon opened his campaign in Egypt, Thomas Rule promised his despairing family that he would say goodbye to his wayward past and settle down. No sooner than he said it had he opened an oyster bar in Covent Garden in 1798. To the surprise and disbelief of his family, his enterprise proved to be not only successful but lasting.   
Contemporary writers were soon singing the praises of Rules' "porter, pies and oysters" and remarking on the "rakes, dandies and superior intelligences who comprise its clientele." Rules is still one of the most celebrated restaurants in the world. Due to its heritage, it has been featured in several movies, most recently the James Bond franchise.  
This afternoon, we'll visit the National Gallery, which holds one of the world's foremost art collections. Our private tour will provide insights into some of the amazing works of art that are housed here, which include paintings by da Vinci, Titian and Van Gogh. Then we'll continue to the Royal Academy of Arts. The Royal Academy is unique in that it is entirely artist-led and exists to promote not only the appreciation of art but also its practice. For our visit, exhibitions of works by Jasper Johns and Matisse are scheduled. We'll conclude the afternoon with a lovely walk through some of the most beautiful neighborhoods in London as we amble back to the hotel to freshen up.   
This evening, another special experience awaits: a beautiful concert at St. Martin-in-the-Fields, a landmark Anglican church in Trafalgar Square. Its fine architecture and prominent location places it at the heart of the nation. From London's first free lending library to the first religious broadcast, St Martin's has broken new ground in defining what it means to be a church.  
With its superb acoustics, vibrant history and beautiful setting, St. Martin-in-the-Fields is a highly sought-after performance space with a proud history of hosting some of London's best live classical music events.   
After the concert, we'll split up into smaller groups for dinner at some of Fritz's favorite local pubs. The small group setting will give us a chance to get to know our fellow travelers and truly soak up the distinctive atmosphere of London's historic pubs. (Breakfast, lunch and dinner will be included.)    
SATURDAY, OCTOBER 7
Bespoke Touring in London * Tate Gallery Gala Event
Today is a free day for you to plan as you wish or come along on one of our special excursions. You'll break into smaller groups to tour galleries and local markets with a destination expert. You could even have the opportunity to visit the world-famous Harrods department store before it opens to the public. Then you'll return to the hotel in the afternoon to get ready for the night ahead.   
This evening, you'll be treated to a very special event: a VIP gala at the Tate Gallery. No art lover should visit London without seeing the Tate, which houses the national collection of British art from the year 1500 to the present day. We will have an experience offered to only a select few visitors: a private after-hours visit and behind-the-scenes tour. This will be followed by a gala dinner in the stunning Gallery 9, full of Victorian glamour and spectacular works of art. You will dine surrounded by pieces by the likes of Rossetti, Millais and Turner, including the iconic
Ophelia
. This incredible setting will be the scene of an unforgettable evening. (Breakfast and dinner will be included.)      
SUNDAY, OCTOBER 8
Depart London for Home
This morning, you'll be transferred to the airport for your homeward journey. (Breakfast will be included.) Or you can continue with the group on our optional extension to Scotland. See below for details…    
HOW TO SECURE YOUR SPOT ON THIS
VIP TRAVEL ADVENTURE
As you can imagine, this privileged visit to London will appeal to many of you. But it's limited to just 40 travelers. To secure your spot, please call Karoline Bowman at AESU Travel immediately at
800.638.7640
,
ext. 113
or
410.366.5494
,
ext. 113
. You can also email her at
karoline@aesu.com
. She is happy to assist with your international flights as well.   
The cost of the tour is $4,960 per person, with an additional $300 discount for Chairman's Circle Members. The single room supplement is $950. Included are five nights at the five-star Grosvenor Hotel; daily breakfast; lunch and dinner, including beer and wine as described in the itinerary; sightseeing in each location as described in the itinerary; cocktail receptions and special events in each city; and two financial seminars led by hand-picked experts.   
We look forward to welcoming you aboard!   
Sincerely,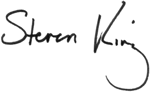 Steven King
Event Director, Oxford Club   
P.S.
To maintain the exclusive nature of this event, space is limited. That's why I urge you to register as soon as possible. Simply contact Karoline Bowman by phone at
410.366.5494
or
800.638.7640
,
ext. 113
or by email at
karoline@aesu.com
to reserve your spot today.  
Seminar Only
We are also offering a limited number of registrations for seminar-only participants. Seminar-only participation costs $980 and includes two half-day seminars and one lunch. No accommodations or other activities are included. To sign up, contact Karoline at AESU.
SCROLL DOWN FOR DETAILS ON A SPECIAL SCOTLAND EXTENSION
(OCTOBER 8-14, 2017)!
Optional Extension to Scotland!
Consider extending your stay by joining a small group of Oxford Club Members who will continue on to Scotland for seven more glorious days of adventure. The Scotland portion is available as an add-on to the London trip or as a stand-alone program.   
Highlights of our days in Scotland will include...   
Stays in iconic five-star hotels
High tea in an Inverness mansion
  A Speyside whisky tasting and distillery tour
A private cocktail cruise through Loch Ness
A day in the Scottish Highlands
A Michelin two-star dinner at Gleneagles Hotel
A special farewell gala in Edinburgh.  
Price per person for Scotland trip: $6,240
Single supplement: $1,680
An additional $300 discount for Chairman Circle Members applies.
For a detailed itinerary, please contact Karoline at AESU.