Ya that sure isn't a CT70, you might check the mount pattern before spending any money on a motor, you could put a motor from a CT110 and it should fit.
I have a Honda Z50 workshop manual but the larger color pictures and descriptions in your online product have made it reassuringly helpful and easy to do. Searches are carried out in real-time, and from the main page you can easily browse most car makes currently available.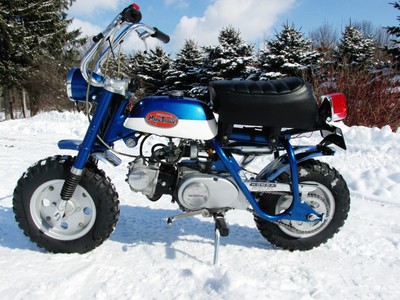 Also the ATC125 (I think) shared the same mount pattern, but good luck finding parts for any of those motors now days. I hacked up a 90 frame and retrofitted a 125 into it, but I wouldn't do it again since very few parts are available.
My parents bought my brothers and I this dirt bike when we were kids and it hasn't run in 20 years.
The whole of the US is covered, and the featured vehicle types that you can have your pick from include convertibles, coupes, trucks, hybrids and station wagons.