Facebook History Spy is the all-in-one software to instantly recover or view Facebook web history from popular web browsers. It automatically detects the right history database file based on the browser and current user configuration.
Facebook History Spy works on most of the Windows platforms starting from Windows XP to Windows 8.
Now click on 'View History' and all the visited URLs from your browser will be displayed as shown in the screenshot below.
Facebook History Spy is the clean and simple tool to help you recover and view web browsing history from your local browsers. Hero Trump has made history yet again by tweeting a meme of Hillary Clinton featuring her image with a Star of David over top hundred dollar bills.
It is indeed true that she is the most corrupt candidate ever, and it is also indeed true that the overwhelming majority of her corruption money comes from Jew sources. Also, by pushing this into the media, the Jews bring to the public the fact that yes, the majority of Hilary's donors are filthy Jew terrorists.
Of course, Israel is connected to the warmongering (only through control of our own government, however), but Trump doesn't say anything on that.
That said, I absolutely support confronting Trump on any pro-Israel rhetoric – starting Friday, January 21st, 2017. Anyone suggesting or promoting violence in the comments section will be immediately banned, permanently. These are some of the images that we found within the public domain for your "Google Hot Girls Marijuana" keyword. We have provided the original source link for you to also credit the image(s) owner as we have done here. Grammy Award winner Brenda Lee, who will be performing at the Golden Nugget July 17, joins Ira David Sternberg on "Talk About Las Vegas With Ira," Thursday at 8 p.m. This is very easy to use tool for all generation of users and particularly more handy for Penetration testers & Forensic Investigators. Mega release with support for recovering Google password in new Windows 10 version.Also featuring new renovated user friendly GUI interface.
Mega release with a support to recover Google account from new Firefox password file 'logins.json' starting with version 32. New feature to generate password recovery report in CSV (Comma-Seperated Values) File Format.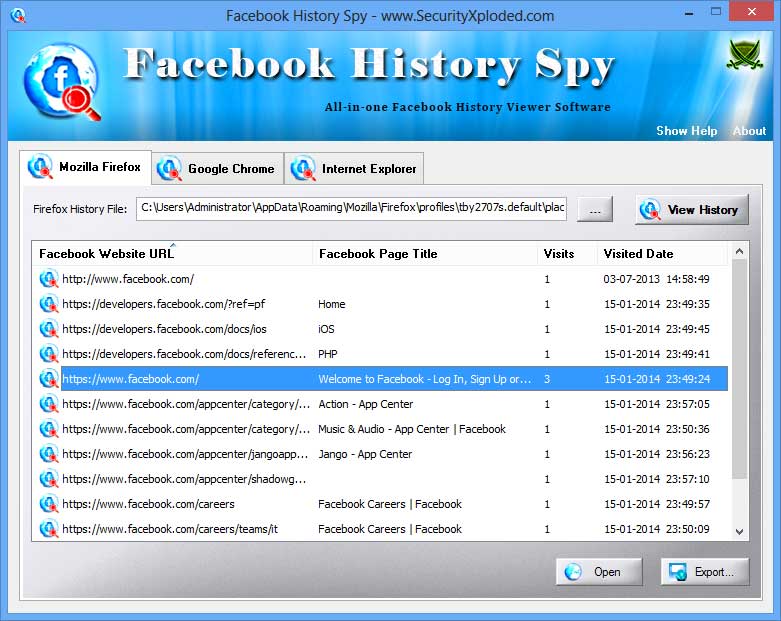 You can also manually specify the different history file or quickly 'Drag & Drop' a history file. Because the evangelicals will listen to his pro-Israel statements, while we will listen to his signals. Besides the dog-whistling confirmation that these are just said to appease the evangacucks, Israel is currently the least immediately threatening aspect of the Jew agenda. You can follow the link at the bottom of each article, or you can view all comments threads on the bbs. This is useful when you have to recover the Facebook history for another user or from different system. Obviously, I would rather not send the Jews weapons, but in the larger scheme of things, this has become a pretty minor issue. When the information is available to the people, systemic change will be inevitable and unavoidable.