The existing bridge, nearly a century old, will close to traffic for up to six months while the new bridge is installed. Although the old bridge was set to close in May, Paul Sharmer, vice president of operations for contractor Massman Construction Co. He and Danny Straessle, a spokesman for the Arkansas Highway & Transportation Department, said flooding and steel delivery delays threw off the schedule.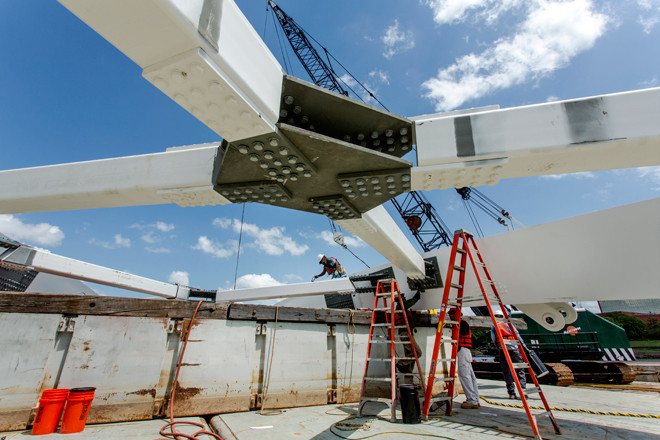 Straessle said even though the exact closing date has not been determined, it's not too soon for commuters to plan their alternate routes.
Veritas Steel of Chicago needed more time to craft the unique arch pieces and ship them from Palatka, Florida.