In our continuing effort to make your life happy and your holiday budget a bit easier to manage, we bring you The Great Toy Giveaway!  Each weekday we'll be giving away a popular children's toy. Our Day 3 gift will be a hit with the animal lovers in your house, it's the Furreal Friends GoGo My Walkin' Pup! To enter to win the the Furreal Friends GoGo My Walkin' Pup, leave a comment below sharing the name of your favorite pet (toss in the species, so I don't have to wonder too).
Kayti and Sunny our beagles (too hard to choose just one favorite!) These dogs are forever patient with my two-year old twins.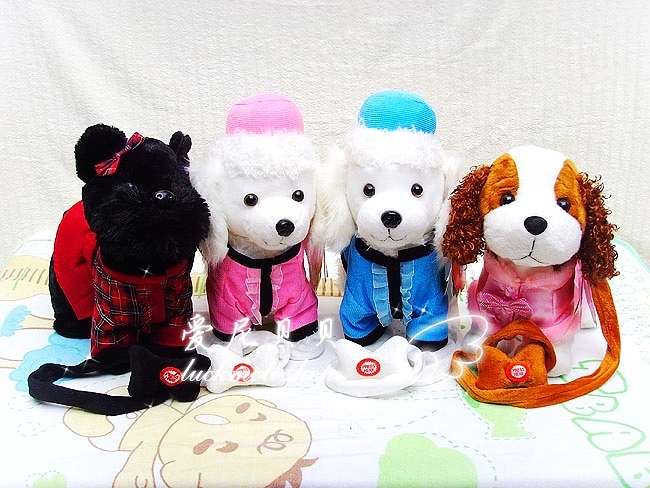 Too hard to decide we have Pepper our female Border Collie mix and Teddy Bear our male Poodle Maltese mix both rescue dogs. Brodie is the perfect dog, he never barks, he stays close to you, he can do tricks, he loves to jump up next to you and root around beside you making little grunting noises. Girls are in charge as they control GoGo's hot pink leash to make her walk left, right or straight ahead –  she can even walk in circles or figure eights! But my favorite dog was a cocker spaniel named "POORCHIE" however she was registered as Pork Chop!!!
---