The combination of metal and leather is considered to be one of the most elegant and stylish, so we designed this Original Chain Leash especially for those dog owners, who appreciate quality and style.
You can be sure, that this Chain Dog Leash will accentuate the beauty of your Pit Bull and will help him to stand out among other dogs. The special snap hook will help you to attach this Leash to your pet's collar or harness very quickly.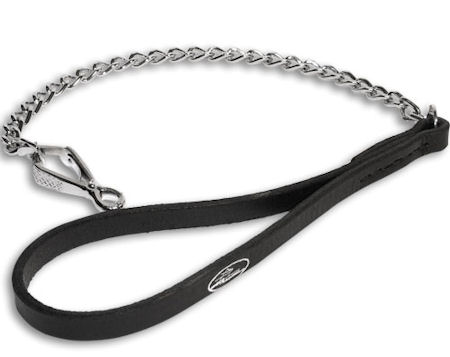 Special chrome covering protects this Leash from rust and corrosion and increases its durability.
Also that's a great decision for dogs, who tend to chew the leash, this one will discourage your pet to do that. After few tries your Pit Bull will figure out, that this is not the kind of leash that is worth chewing. Get this Stylish Reliable Chain Leash with leather padded handle and see its advantages with your own eyes!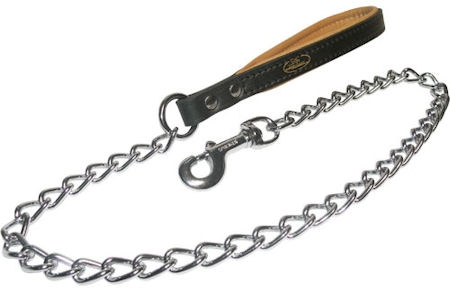 ---