Police arrested a Bronx woman for letting her two pit bull dogs off their leash and ordering them to attack a man with whom she claimed she was arguing, causing him severe injuries and leaving him in a pool of his own blood. Police claim that Cynthia Oliver, 55, was arguing with Francesco Bove, 62, outside her apartment when she let her dogs of their leash and ordered them to attack.
Video of the gruesome incident, taken by a resident in an apartment above the scene of the attack, revealed that the bloody assault lasted up to two minutes. At one point in the attack, a 46-year-old bystander named Emilio Ortiz tried to pull the dogs off the struggling man but to no avail. Other neighbors also tried to help the man but were also unable to get the dogs to stop their attack.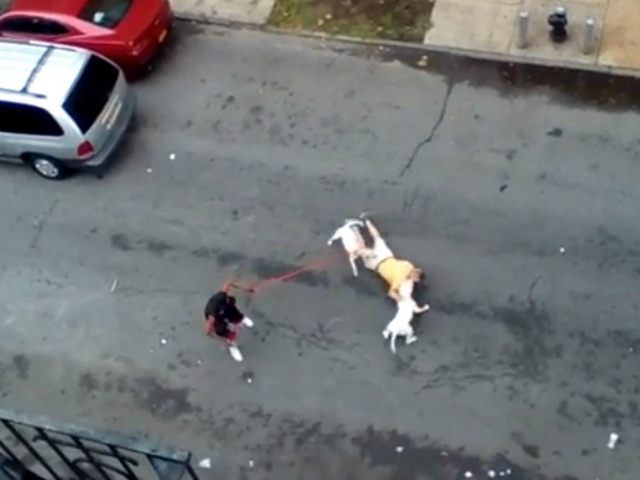 The dogs didn't relent from the attack until firefighters showed up with fire hoses to dissuade the attacking animals. The attack was so vicious and the blood so copious that the priest of a local church was preparing to give Bove his last rites because it seemed he was about to die.
Neighbors reported that the woman's pit bulls have a history of biting people, and the dogs have now been remanded to animal control. But soon he was felled, as the dogs ripped into him, leaving bloody tears in his arms, legs, and chest. Annette Markowski related the woman's side of the story, saying that the two were arguing before the dogs attacked.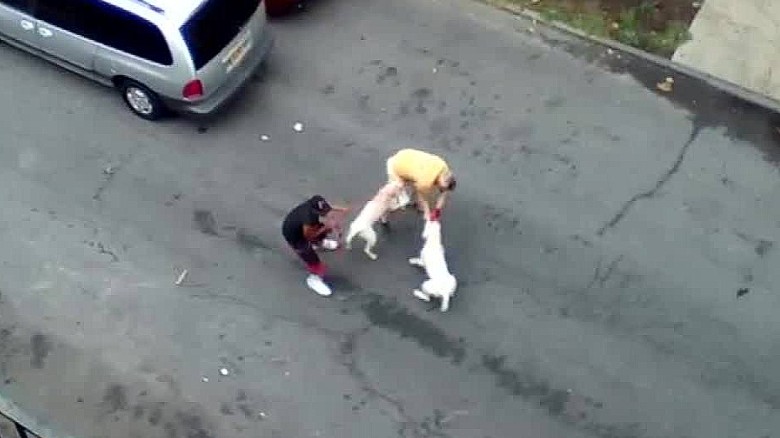 But the victim of the attack disputed the claim that he had engaged in any argument with Oliver.
---