Chances are he just discovered it and is making the most of the new thing by chewing it to his heart's content.
If he's a young puppy, he might be teething and desperately looking for something to chew on to alleviate the pain and discomfort.
Bones are usually more interesting to chew than carpet because they taste better and last longer -- so accommodate Rover with lots of chewable treats. Or you can get him rubber balls or soft toys to help soothe his gums and stay away from the carpet.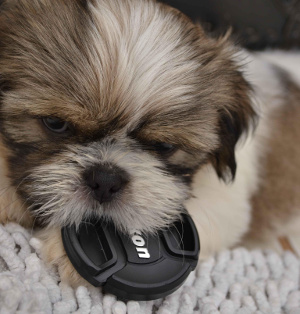 ---