My German Shepherd puppy aggressively barks at strangers in public or even obedience class. For the past couple weeks, my puppy has been barking and even growling at other people and sometimes dogs when we are walking outside. I would think that at that young an age the pup is reacting to being unsure or scared not that it is being aggressive. Having been involved in puppy classes for a few years I can offer that you are not the only one to have to get through this particular concern. I wouldn't have bought into the fear period idea but now do believe it, but it is for fearful pups.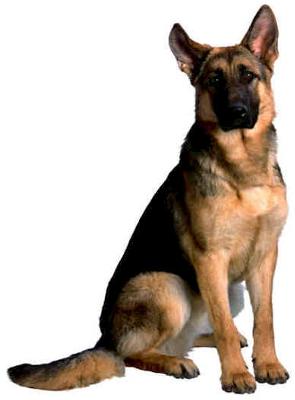 A happy go lucky pup will see everybody as being in it's pack and as it gets older will realize some people are more important than others.
Right now, I am working on his heel and sit, and I will throw a treat onto the ground to distract him when he starts barking - but he just gets so focused on barking!
Socialize as much as you can with people and other dogs and I'm sure that your pup will be ok. Walk him away or even towards the source and turn or redirect the pups energy by throwing a ball or using food.
Your puppy WILL be ok assuming you can continue to socialize him AND keep all of his interactions positive.
A normal confident pup learns much faster about people, environments and situations than a fearful one and accepts much more.
---