Often mistaken for a young Doberman because of the close physical resemblance, the German Pinscher is rare in the United States and Canada. Although the breed was accepted for registration in 1895 in Germany, it was never numerous and faced extinction in that country at the beginning of the 20th century as well as after both World Wars.
At Immer Treu German Pinschers we breed and import quality German Pinschers bred for the best in Health, Temperament and Type. German Pinschers are a long-lived breed and our goal is to breed dogs that make wonderful family pets first and foremost.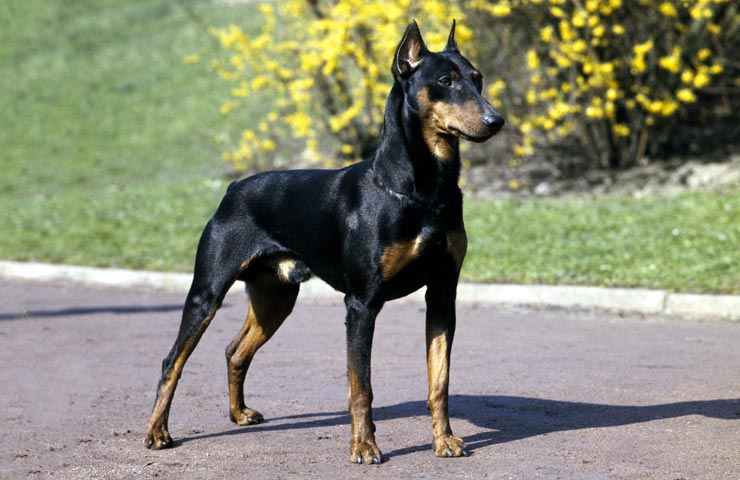 It is illegal in most countries to crop and dock, however it is customary to remove dews and dock tails on the German Pinscher in the United States. The German Pinscher is a Working breed which means they must be structurally sound in both body and mind.
Sleek, muscular and elegant, the German Pinscher was originally bred to protect the home and to kill vermin. Today our family consists of two GP males (Max and Troy), four female German Pinschers (Lady, Luna, Charm and Diva) and two female Papillons (Dazzle and Angel).
The Pinscher is energetic, intelligent, sensitive, territorial, courageous and loyal to its family. Daily exercise is a must and obedience training at a young age is highly recommended to develop the Pinscher into a wonderful pet.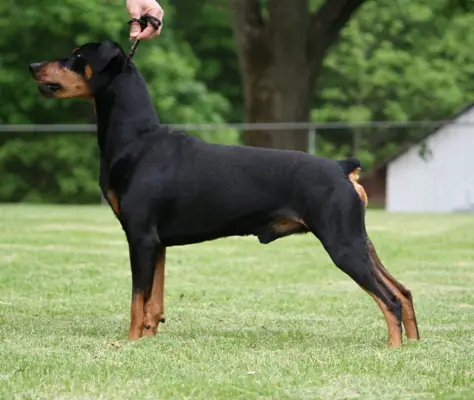 ---