Calculate Your Dog's Real Age With This Handy Formula (FYI, It's Not Just Multiplying By 7)! Like most dog owners we here at the BowWow Times thought that multiplying your dog's age by 7 gave you a pretty decent ballpark figure as to what age your dog was in human years.
The Bow Wow Times teams has it sights set to be one of the most popular online wagazines for dogs and dog-lovers across the world.
On average dogs reach the equivalent of twenty-one-years in two, but then the ageing rate slows to an average of four humans years for every year after.
Small dogs, under thirty pounds, live the longest while large dogs, those over a hundred pound, have a relatively short lifespan.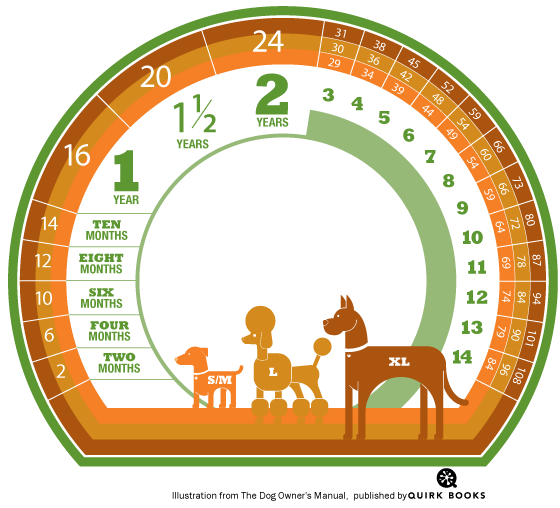 ---