Directed by Samuel Bayer - he's been doing music videos since 1991 (Nirvana's "Smells Like A Teen Spirit") and first worked with Maroon 5 in 2012 shooting the "Payphone" video - the newly-premiered visual for "Animals" will definitely draw some controversy just like the lyrics of the song. Starring Levine's new bride Behati Prinsloo, the clip shows Levine as a butcher, chopping meat, using animal carcasses for punching bags, stalking his prey and, eventually, finding his way into her bed, getting naked and covered in blood with her.
His new song Animals seems to be directly inspired by Blurred Lines and an episode of Crimewatch.
After a few more bloody scenes, and Levine caressing animal corpses, the video ends with him still standing outside of her window in the rain. Maroon 5's video romanticises stalking in a way that films or novels centred around the same topic rarely do.
He glamourises a serious crime, and when he is picture topless caressing animal corpses in the butcher's factory, goes close to mocking in.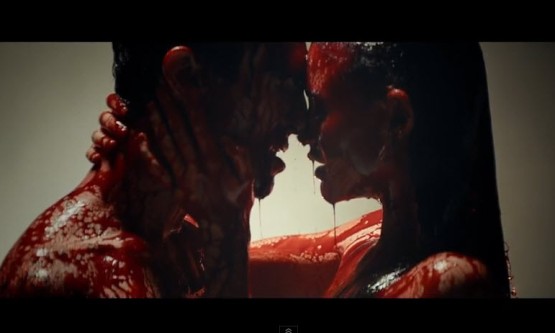 ---