When I went to college and then started working, my lunch became all over the place: oatmeal one day, deli sandwiches the next.
Enter: my lunchbox makeover – 5 quick and easy lunch ideas that are tasty, good for you, and that kids will love!
Here is one salad recipe that I love, and here's a twist on a salad from CookingLight that is delish, but feel free to mix and match as you like! This soup is super healthy for you, has only ~100 calories per serving, and you can dress it up so it doesn't taste store bought! So there you have it – 5 ways to completely makeover your lunchbox that will leave you and your family feeling satisfied, happy and full.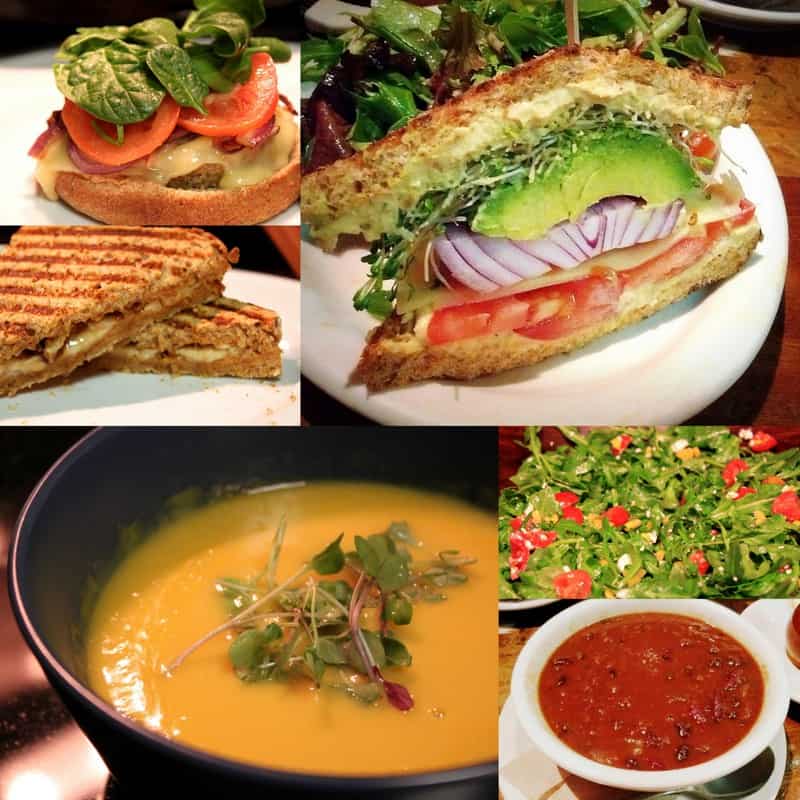 And frankly it was a challenge to find healthy options every day when someone (my mom) wasn't packing my lunch for me!
I added microgreens to make it pretty, but you can add 1 Tbsp parmesan cheese, some whole wheat toast for dipping, or whole wheat crackers on top. They also hold up pretty well for lunch. Here are 5 recipes for taking your veggie burger to the next level. I don't go to school, I don't have kids, but these are so amazing, just to make for myself Thank you for sharing! I do healthy recipes on my website – do check out our recipes; would be great to connect!
I'll be sure to check out your website too – looking forward to connecting more through our blogs! I'm a Board Certified Health Coach, wife, mom, and food lover from the SF Bay Area (now living in Ann Arbor, MI!); with a passion for delicious food and a desire to make healthy eating easy, tasty, and fun!