One of us decided it would be a good idea to stick a spoon into the blender while it was in full force blend mode. Since I made a few changes to the Ninja recipe, I renamed the recipe to Banana Almond Mocha Shake.
I've heard great things about the Ninja, and it would be perfect for whipping up this delicious shake!
My younger brother and I were home alone. We were dying for milkshakes and since neither one of us were old enough to drive, we decided to drag out the blender and make our own.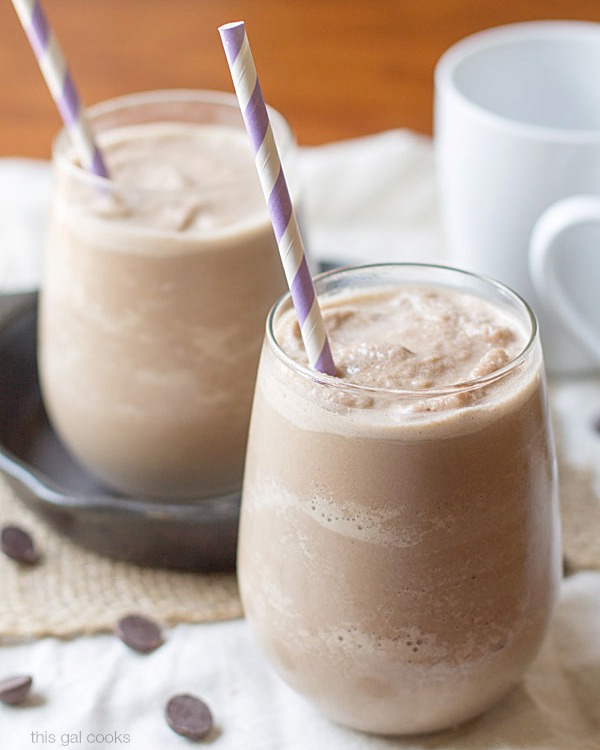 Welcome to This Gal Cooks, a place where I share simple, savory and sweet recipes as well as many healthier options. I've only had it for a few weeks so I'll have to see if it stands the test of time but I sure am enjoying it right now!