Cut each chicken breast in half to make 2 servings from each; cover with plastic wrap and flatten. Dip each chicken breast in egg to coat, then lightly coat them with parmesan-almond mixture. You can fry up the remaining eggplant and serve it along with the chicken, but it hasn't been included in the counts.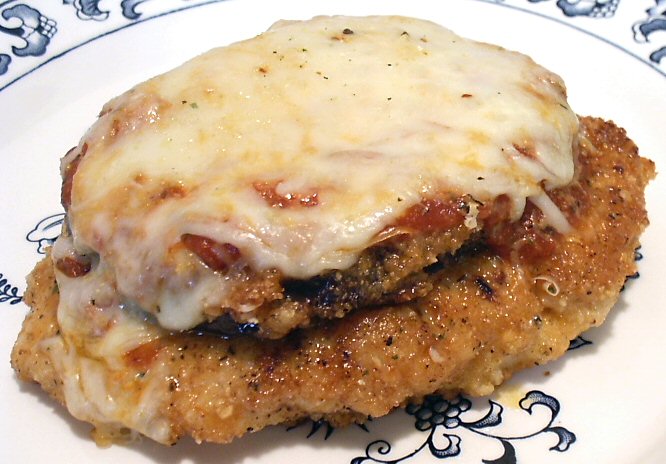 Fry the chicken in hot oil until browned and the meat is almost done, but still slightly pink in the center.
I thought that this would be a good way to get a little eggplant parmesan and save some carbs by having chicken as well rather than a lot of eggplant by itself. Place the chicken breasts on a foil-lined and greased rimmed baking sheet; season lightly with salt and pepper.