Turns out, people who think that diet is the most important factor in weight control tend to have a lower body mass index (BMI) than those who believe that exercise is the key, according to six new studies published in the journal Psychological Science. On the flip side, if you believe that eating a healthy diet is the best way to maintain your weight, you might worry less about exercise—but closely watch what you eat.
The problem: Many people think they can work off extra pounds—but there's a ton of scientific evidence to support the fact that changing your diet is a more effective way to drop weight, says McFerran. Luckily, McFerran's best advice for weight control doesn't take much time: Steer clear of foods that are high in calories, and trade large plates and bowls for smaller ones to ensure you fill them with more restrained portions.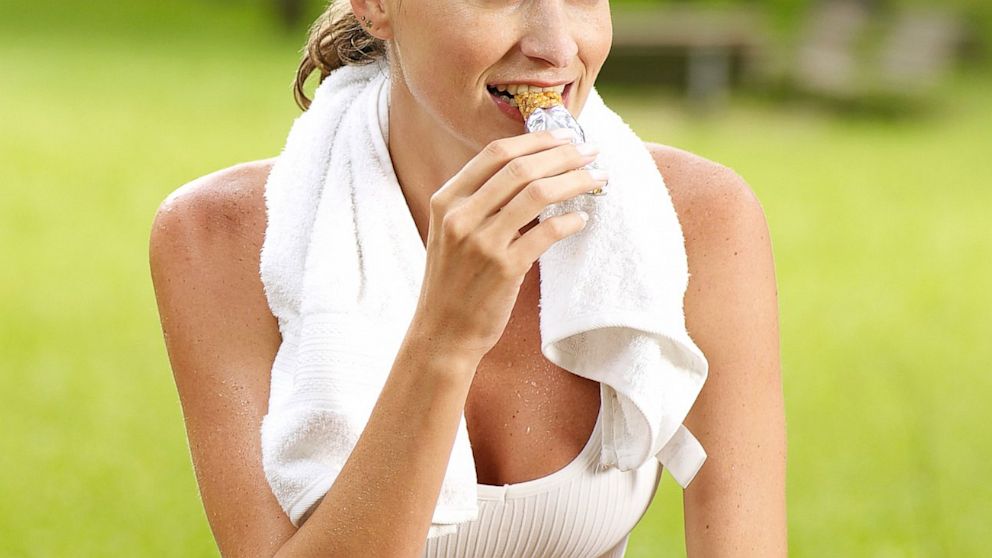 In two studies, when researchers offered participants unlimited chocolate, the people who said they think staying active is key to maintaining a healthy weight ate more. Think about it: If you think exercise is the key to weight control, you might move more and focus less on what you eat.
Although it's tough to slim down with exercise alone, staying active does help with weight control—and it's absolutely crucial for your health, says Keri Glassman, RD, a Women's Health weight loss expert. Interestingly, those who said it's most important to stay active to prevent obesity had higher BMIs than the people who said eating right is the key to weight control.
While exercise can definitely support weight loss—and make you feel awesome, among other benefits—people tend to overestimate the amount of calories they burn while working out and compensate for the extra activity by eating more, says McFerran. Not only does exercise produce endorphins that increase your metabolic rate and motivate you to eat better—it also supports heart health, strengthens your bones, helps you sleep, decreases stress, and boosts mental health.