Choose whole wheat: Aside from having slightly fewer calories, whole wheat pasta contains more fiber and protein than traditional pasta.
Measure out portions: Italian restaurants tend to offer generous mounds of pasta, but aim to eat a one-cup serving, which is about 200 calories.
Add lean protein: Beans, chicken, and turkey complement pasta beautifully, and these ingredients tend to be lower in calories than pork sausage or beef.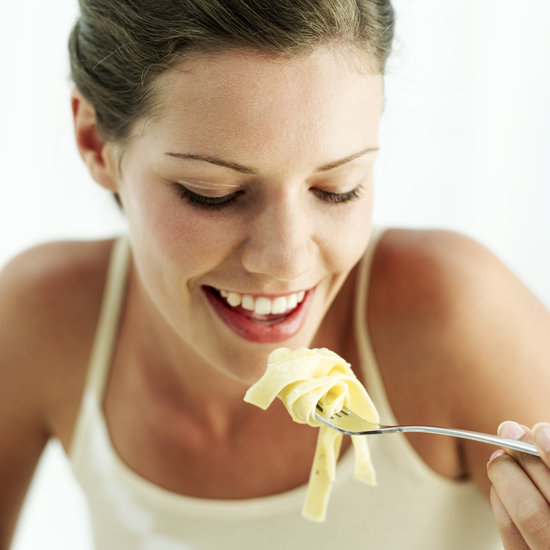 Adding protein to a pasta bowl will fill you up and keep your energy going strong so you're less likely to feel logy after your meal. Veggies are much lower in calories than pasta and filled with important nutrients like fiber, vitamins, and antioxidants.