In a medium bowl, mix together the graham cracker crumbs, sugar and butter with a fork until combined. You can either cut out a slightly smaller crust and place on top using a finger to lightly moisten the edges of the top crusts and bottom crusts with a beaten egg wash to seal the crusts together. Stir in meatballs and cook, stirring occasionally, until heated through and thickened, about 8- 10 minutes. Especially when it's wrapped in BACON--sprinkled with brown sugar and baked into a sweet, juicy, salty, crispy goodness! If the bacon is still soft after 20 minutes, heat under the broiler on low for a few more minutes, watching carefully so the bacon doesn't burn.
Wrap each chunk of pineapple in a half slice of bacon, trim off any excess fat from the bacon.
Remove from heat, sprinkle with cheese and bake (uncovered) for 10 more minutes, or until cheese is melted and bubbly.
Place 2 to 3 pieces of chicken at a time into the bag, shake well to coat the chicken pieces with the seasoned flour.
This stew has all of the classic trimmings of a good stew meat, stock, plenty of root vegetables with the addition of some Guinness extra stout, for its malty flavor and some Irish authenticity. Take the butter you need for your recipe and place it on a plate in a pile that will facilitate a glass being placed over the top. Remove the bird from the water and pat dry with a paper towel and cook the way you normally do.
Chicken breasts browned in butter and olive oil, then baked with sauteed mushrooms, onions and white wine, then a final layer of grated Gruyere cheese! Stir in beef: cook, stirring constantly, for about 6 to 7 minutes, until liquid evaporates and the meat is brown. Boil until butternut squash is tender (about 30 to 40 minutes) Puree soup with an immersion blender, or in batches in a food processor until smooth.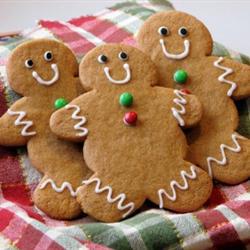 In the skillet that you cook onions in, cook meatballs in batches, frying until all the side are brown, about 4 or 5 minutes. Place uncooked, fresh, clean turkey on it's bottom in the oven bag, and pour the cooled mixture over the turkey, then twist the bag up and secure with a twist tie.
The cooler works very well, because it frees up space in your refrigerator, just cover with some ice.