15.03.2014
Vertical slot in precast modular blocks eliminates pullout connection failure of geosynthetic soil reinforcement. For decades, mechanically stabilized earth (MSE) retaining wall structures have been constructed from concrete facing blocks and geosynthetic soil reinforcement. During the last several years, large, wet-cast concrete blocks, often referred to as precast modular block (PMB) units, have been used on an ever increasing percentage of MSE retaining walls.
Until recently, a major limiting factor in the design of MSE retaining wall structures, whether with SRW or PMB facing blocks, was the connection strength of geosynthetic soil reinforcement and the concrete facing block. A vertical core slot is cast through the center of each 1,520-pound PC System block, cutting material and freight costs as well as allowing geosynthetic reinforcement material to wrap through each block. Engineers at Redi-Rock International recently developed a simple new forming technology for PMB retaining wall blocks that allows the connection in a MSE retaining wall to perform up to the ultimate strength of the geosynthetic reinforcement, virtually eliminating the chance of a pullout connection failure.
In 2000, Redi-Rock International pioneered the PMB retaining wall solution utilizing massive, machine-placed concrete blocks to build tall, gravity, segmental block retaining walls. Identifying a need in the MSE, or reinforced, retaining wall market, engineers worked to develop a geosynthetic reinforced wall solution that would be a significant improvement compared with what was available.
Controlled by the tensile strength of the reinforcement, the PC System's weight-independent, long-term connection design allows the PC System to perform under extreme loading conditions, including Cooper E-80 and E-90 live loads for rail projects.
Each PC System block is cast in a steel form using fresh, structural-grade, high-compressive-strength concrete. Redi-Rock International owns and licenses the manufacturing technology to produce the PC System retaining wall blocks.
Segmental retaining walls are modular block retaining walls used for vertical grade change applications. Block rentals now available for securing event tent structures such as, counterweights, ballasts, anchor weights and deadmen.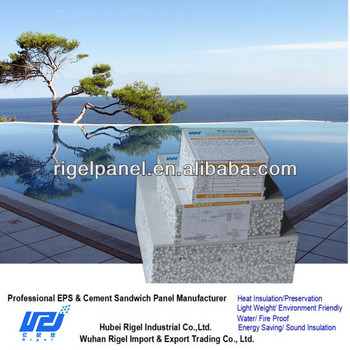 Castlerok Block Castlerok Blocks are designed for function and are the perfect accent to any outdoor project.
Click on each of the above to learn more about different retaining wall blocks that we manufacture. These structures are economical, easy to install, and often the preferred wall for a wide variety of projects. In a typical connection, the geosynthetic material is sandwiched between successive courses of retaining wall blocks. This is accomplished by casting a vertical core slot in each Positive Connection (PC) System block through which a continuous strip of geosynthetic soil reinforcement is installed. These PMB facing blocks are produced using a steel forming system with textured rubber inserts.
Redi-Rock's goal was to advance the structural capacity of concrete facing block and geosynthetic soil reinforcement retaining wall systems.
Unlike friction-based connections featured in other geosynthetic-reinforced MSE wall systems, there is virtually no chance of a pullout connection failure with the PC System because the grid wraps through the block. Because the grid wraps through the block, there is no way for the grid to pull out from between successive courses of facing blocks. The system consists of dry-cast concrete blocks that are placed without mortar (dry stacked) and rely on their keyed interface and mass to resist overturning and sliding.
Small and lightweight, these blocks make "do-it-yourself" projects not only possible, but also simple. Originally, the concrete facing blocks were smaller, dry-cast concrete units, often referred to as segmental retaining wall (SRW) units. PMB units can weigh between 400 and 10,000 pounds each and are set with heavy construction equipment.
Even if the connection includes gravel-filled block cores, pins, bars, or other fasteners, there is usually a friction component in the connection between the geosynthetic material and the concrete facing blocks. This quick and simple process of assembly maximizes consistency in construction as well as the overall reliability of the retaining wall system. Today, Redi-Rock offers not only a gravity retaining wall system but also a geosynthetic-reinforced system — the PC System.
The resulting connection does not have a weight-dependent (friction) component, so it provides as much strength at the top of the wall as at the bottom. Another notable project was completed recently by the Canadian National Railway, which used 44,000 square feet of PC System walls to elevate a new rail line. PC blocks are cast in a single, uninterrupted pour, yielding consistent block unit integrity and consistent physical performance properties. These small wall blocks are built for creating small walls and complimenting other wall systems, such as Country Stone, for additional aesthetic appeal. The result is that the strength of the connection is limited by the weight of the concrete blocks above the connection. In the PC System, a 12-inch-wide strip of polyester geogrid soil reinforcement is wrapped through a vertical core slot cast in a Redi-Rock PMB facing block. Whether the project has seismic loads, high live loads, closely spaced tiered walls, or other conditions that have traditionally limited concrete block and geosynthetic soil-reinforced MSE retaining walls, the PC system opens up possibilities for projects that are not available with other systems.