02.10.2015
We pulled up sod by our house, graded it and put landscape fabric over it pinned down by stakes and covered by mulch.
I've used the cloth-like grey fabric under a gravel driveway, and that material seems to work. At my last place I spent a lot of time and effort pulling up some very pricy landscape fabric. Three years ago, I put down landscape fabric covered with shredded bark mulch between my raised garden beds. Landscape fabric impedes mycorrhizal activity in soil that is beneficial to plants and innumerable desirable microorganisms. Landscape fabrics do work if you choose to use a commercial grade product and NOT a consumer grade product.
It's a error up in our great chandelier of failures along with buying a 91 year old house on a hill with a bad foundation. We made two layers of fabric by weaving the pieces in perpendicular directions and then used a ton of stakes to hold it all down.
The general consensus is certainly *against* any kind of plastic weed block, fabric or otherwise. Any weeds that managed to take hold in the gravel came up really easy since they were growing on top of the fabric.
Many people automatically assume weeds have poked through the fabric when in many cases weeks are in fact growing on top. Nutsedge has long runners that sprout new plants every so often so it grows under the fabric and up into the beds themselves.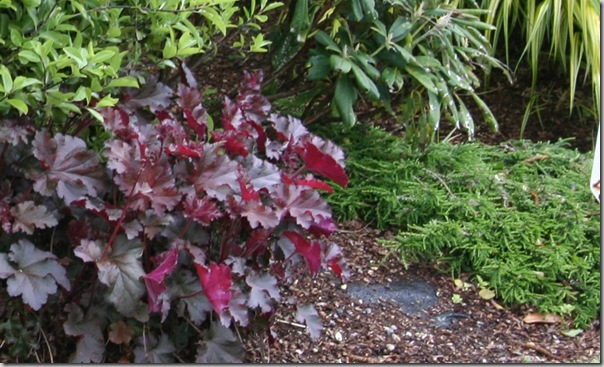 They have managed to grow and crack through the old concrete slabs (which I have now removed) Alas, I bought the fabric regardless of my doubt (with rewards points). The runners also anchor the fabric so pulling it up with nutsedge all grown through it is a terrible job. Cardboard topped with mulch works much better, and even if the nutsedge eventually comes back I can get to it easier than trying to rip up the landscape fabric.