04.12.2014
The most radical transformation of sculptural art for mainstream decoration occurred in ancient Greece. The earliest incarnation of Greek sculpture was in the form of wooden cult statues, where they were used as objects of veneration.
Statues in the Archaic period ( 800Bc to 480BC ) were not all intended to represent specific individuals. An increasing shift towards naturalism occurred during the Hellenistic period in the 4th century BCE, where common people, women, children, animals, and domestic scenes became acceptable subjects for sculpture, which was commissioned by wealthy families for the adornment of their homes and gardens. The courtyard of the Isabella Stewart Gardner Boston museum, which opened in 1903 and was modeled on the Renaissance palaces of Venice. 215 Kwan yin royalty free pictures and photos available to download from thousands of stock photographers.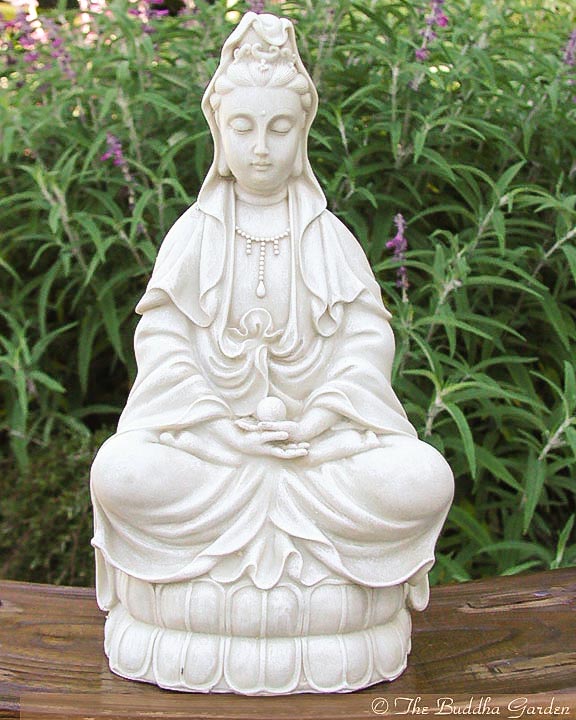 The first piece of Greek statuary to be reassembled was the Lefkandi Centaur, a terra cotta sculpture found on the island of Euboea, dated c. The statues also became more expressive and dynamic as the sculptural art became more widely adopted. There were new Hellenistic cities springing up in Egypt, Syria, and Anatolia which required statues and this made sculpture, like pottery, an industry. By the 2nd century BCE, the rising power of Rome had also absorbed much of the Greek art and tradition.
During the Classical period from about 500 BCE, Greek statues began increasingly to depict real people, as opposed to vague interpretations of myth or entirely fictional votive statues, although the style in which they were represented had not yet developed into a realistic form of portraiture. Statues were commissioned either by aristocratic individuals or by the state, and used for public memorials, as offerings to temples, oracles and sanctuaries.  Sculptures in limestone and marble, terra cotta, bronze, wood, and rarer metals, both free-standing and in relief were produced and the creation of life-sized statues began to occur at about 650 BC.
It was during the Classical Period that an increase in the use of statues and sculptures as decorations of buildings and gardens was witnessed. 660–580 BCE, inspired by the monumental stone sculptures of Egypt and Mesopotamia, the Greeks started carving free standing stone statues, but the forms were more dynamic.