19.04.2015
This Gardening Chair has been designed to support the action and movements that take place during home gardening.
The spring can accommodate the height difference up to 4 inches which gives the height range from 14" to 18", the upper seating portion also provides grips for stability and balance.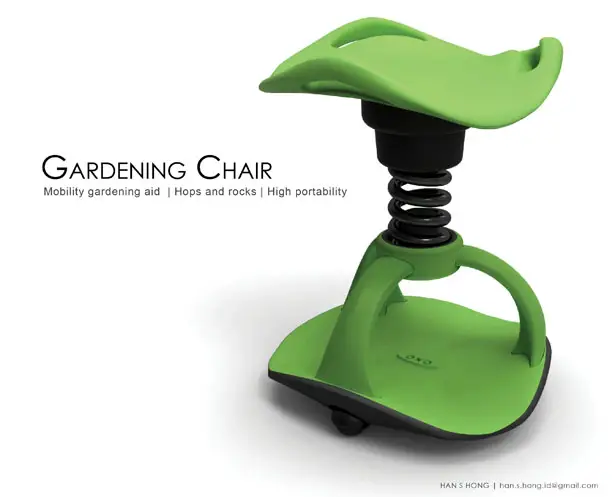 Especially for the older people, Gardening Chair helps maintaining the user's garden easier and more enjoyable by making those movements easy.